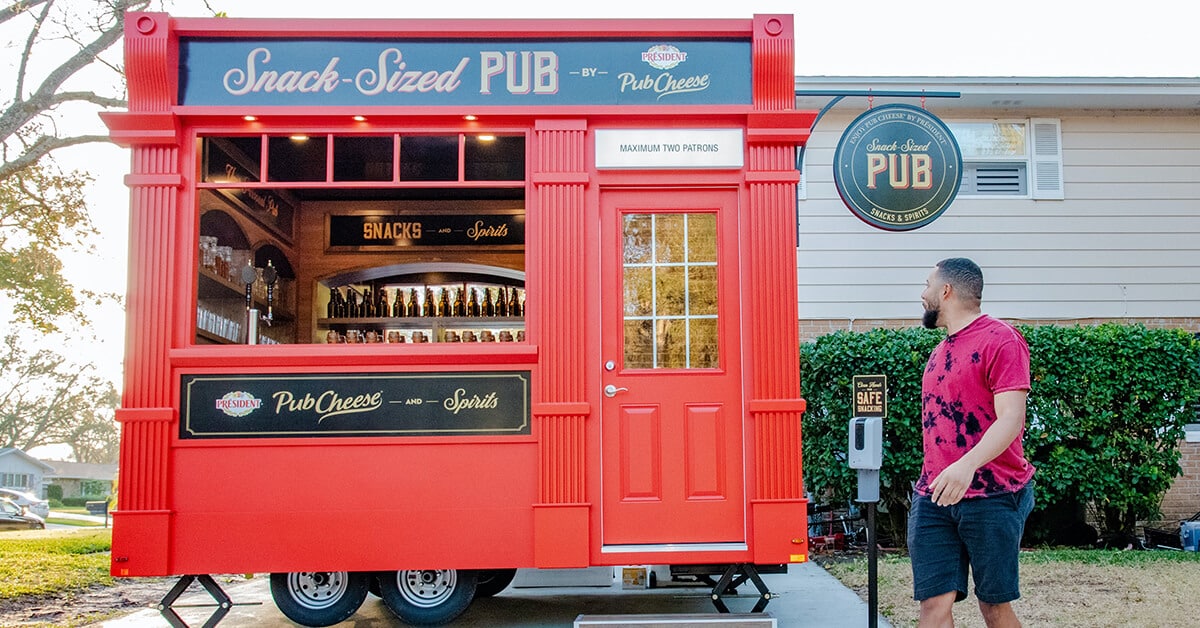 The Président® Brand Brings a Mobile Pub to a Tampa Superfan for a Larger-Than-Life Gameday Experience
The Président cheese brand, one of the world's premier cheesemakers, is bringing a huge — yet tiny — gameday experience to one lucky Tampa Bay family of super fans for the big game this year.
Pub Cheese® by Président snack cups let fans bring a snack-sized portion of the classic spreadable pub fare places no pub has gone before. So to spread the word, the Président brand created the world's first Snack-Sized Pub, a mobile pub experience that actually goes where no pub has gone before. Its first stop? Tampa.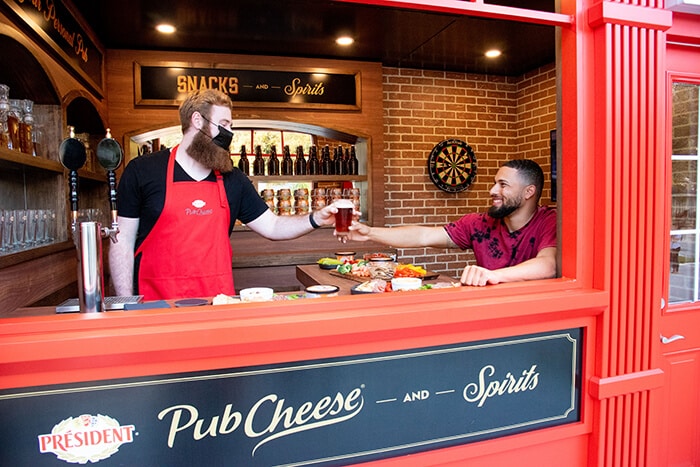 In a year where many are hesitant to go to a big gameday party or hit the pub, the Président brand is bringing the pub straight to one Tampa Bay super fan, for an unforgettable personal pub experience as they watch their favorite team play this historic home game. Like any great pub, the Président Snack-Sized Pub will be stocked and ready to go with drinks, gameday fare, a TV to watch the game, and most importantly, Pub Cheese. A local Tampa server, out of work while their bar remains closed due to COVID, has been hired to pour drinks, add lively conversation, and serve the cheese.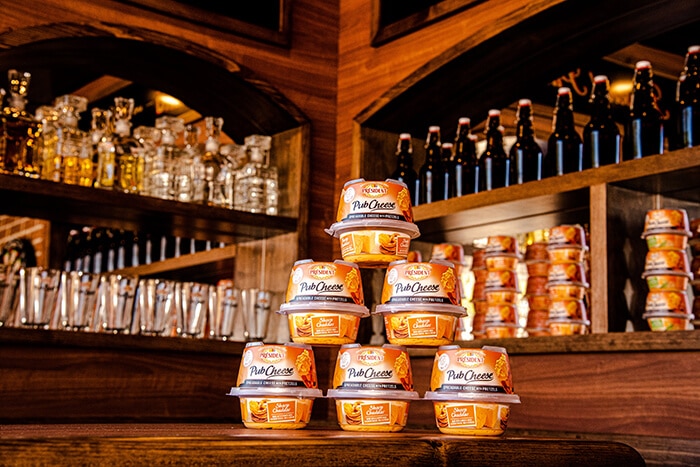 After the big game, the Snack-Sized Pub is taking the show on the road, traveling to retailers and grocery stores to hand out free Pub Cheese and drinks. Check back to see where the pub will pop up next and get your own taste of the pub with Pub Cheese by Président.