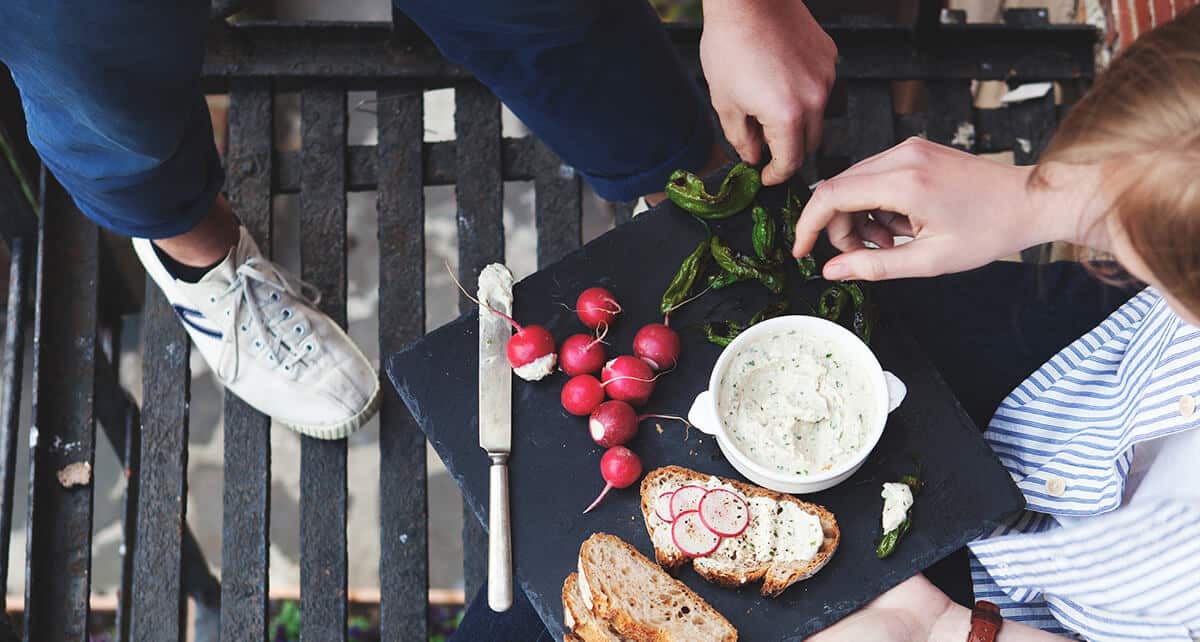 Teaming Up With A Better Happier St. Sebastian
Blogger and food fanatic, Jillian Guyette of A Better Happier St. Sebastian, has a deeper appreciation for the art of eating than most. Growing up in a household where life revolved around the dinner table lent it useful to Jillian when starting a food blog. With topics ranging from breakfast to traveling, her followers never know what new adventure they will be taken on.
Lending her talents to Président Cheese, Jillian used Président Feta and Brie to create delicious pairings to celebrate the changing season. Her unique stance on food as a lifestyle really brought the recipes to life. With trips to the farmer's market and her friend's Brooklyn apartment, Jillian crafted a White Bean and Feta Dip and Spring Vegetable Salad with Président cheese perfect for front stoops and fire escapes. Check out her recipes on her blog.