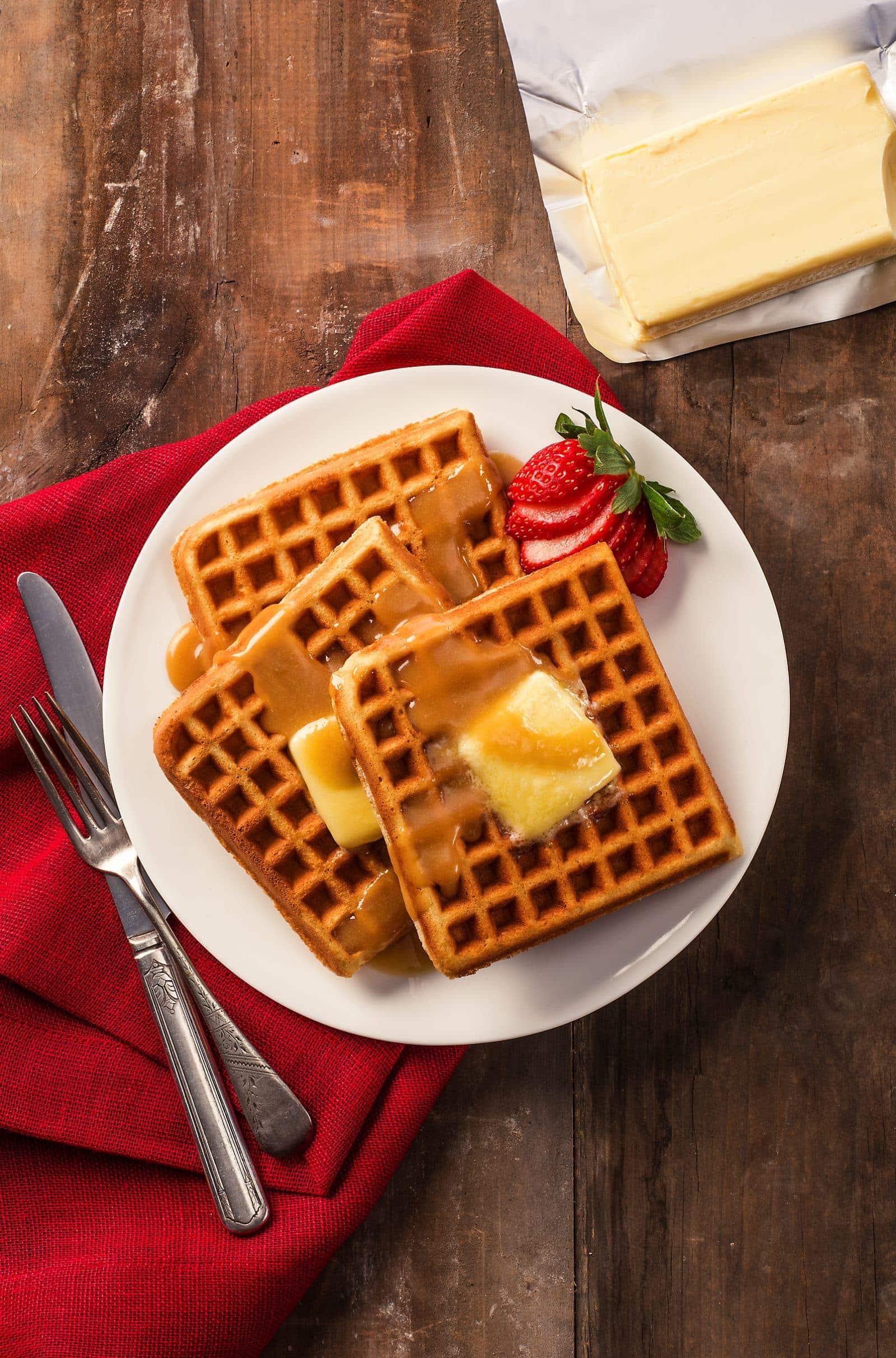 Waffles With Maple Butter
Start the day with something sweet and savory. Président Butter with notes of warm maple syrup enhances each bite of crisp, fluffy waffles.
Prep Time
10 min
Cook Time
20 min
Ingredients
1/3 cup Président Unsalted Butter melted, additional for waffle iron
2 cup All-Purpose Flour
2 tbsp Sugar
1/2 tsp Salt
2 tbsp Baking Powder
2 Eggs
1 3/4 cup Milk
1 tsp Vanilla Extract
Directions
To create Maple Butter, add an equal amount of Président Salted butter to heated maple syrup. Blend well, then let cool and refrigerate.
Combine flour, salt, baking powder and sugar in a large bowl.
In separate bowl, beat together eggs, milk, butter and vanilla. Combine with flour mixture and continue beating until well blended.
Brush pre-heated waffle iron with butter.
Ladle batter into iron and cook until golden brown and crisp.
Serve with Maple Butter.