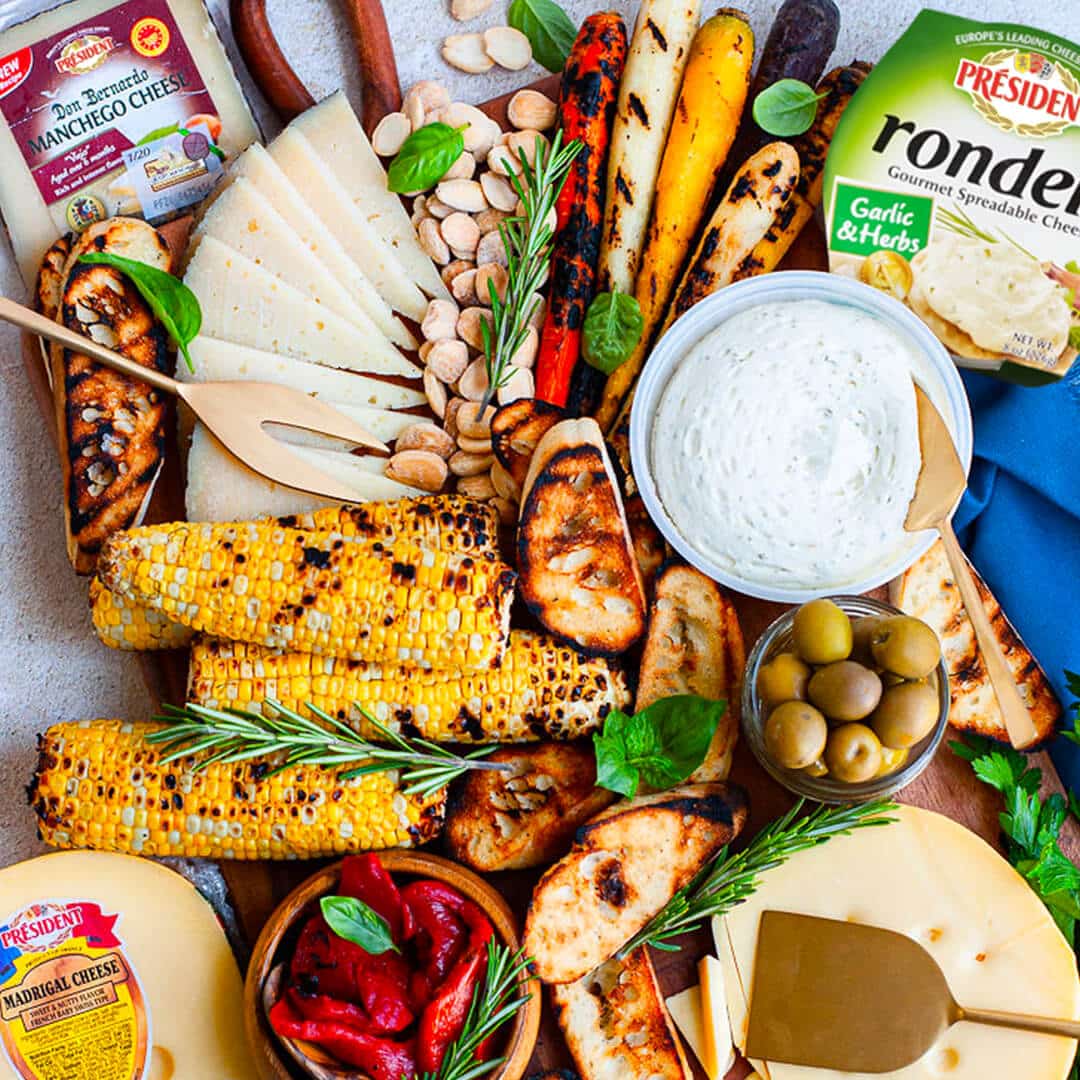 Grilled Vegetable and Herb Président® Cheese Board
Change up your next cheese board with grilled vegetables and fresh herbs! This unique cheese board features fresh grilled vegetables, roasted red peppers, almonds and olives for a savory fall appetizer. It pairs perfectly with a variety of Président cheeses and fresh herbs.
Prep Time
10 min
Cook Time
10 min
Ingredients
1 French baguette, sliced
1 lb Rainbow carrots, peeled
4 Ears fresh corn, husks removed
1/4 cup Olive oil
Pinch of salt and pepper
8 oz rondelé® by Président Garlic & Herbs Spreadable Cheese
8 oz Président Don Bernardo® Manchego Viejo Cheese, sliced
8 oz Président Madrigal Cheese
1/2 cup Marcona almonds
1/2 cup Castelvetrano olives
1 cup Roasted red peppers
Fresh Italian parsley, for garnish
Fresh basil, for garnish
Fresh rosemary, for garnish
Instructions
Drizzle baguette slices, rainbow carrots and corn with olive oil, salt and pepper.
Heat a grill over medium heat. Add carrots, corn, and bread to indirect heat. Cook the bread two minutes per side, then remove from the grill. Grill the carrots and corn for 10 minutes, flipping often. Remove vegetables from grill and set aside.
Arrange rondelé® by Président® Garlic & Herbs Spreadable Cheese, Président Don Bernardo Manchego Viejo Cheese, and Président Emmental Swiss Cheese on a large platter with about 6 inches in between each product.
Arrange bread, carrots, and corn on the platter.
Add 1⁄2 cup Marcona almonds, 1⁄2 cup Castelvetrano olives, and 1 cup roasted red peppers to the board.
Top board with fresh Italian parsley, fresh basil, and fresh rosemary and serve.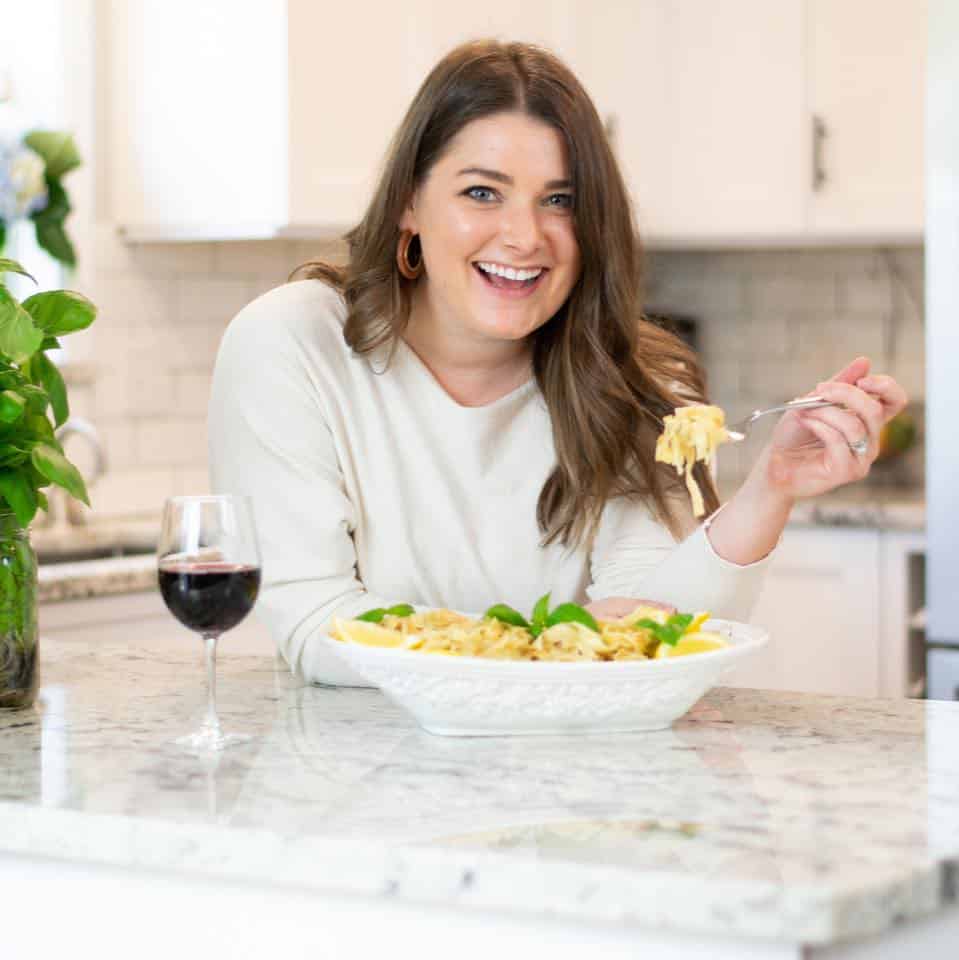 Recipe by
Christina Musgrave
Christina Musgrave is a professional recipe developer and food photographer and founder of the food blog, Tasting with Tina. Christina helps home cooks create simplified gourmet meals that make dinnertime exciting.
Tasting with Tina