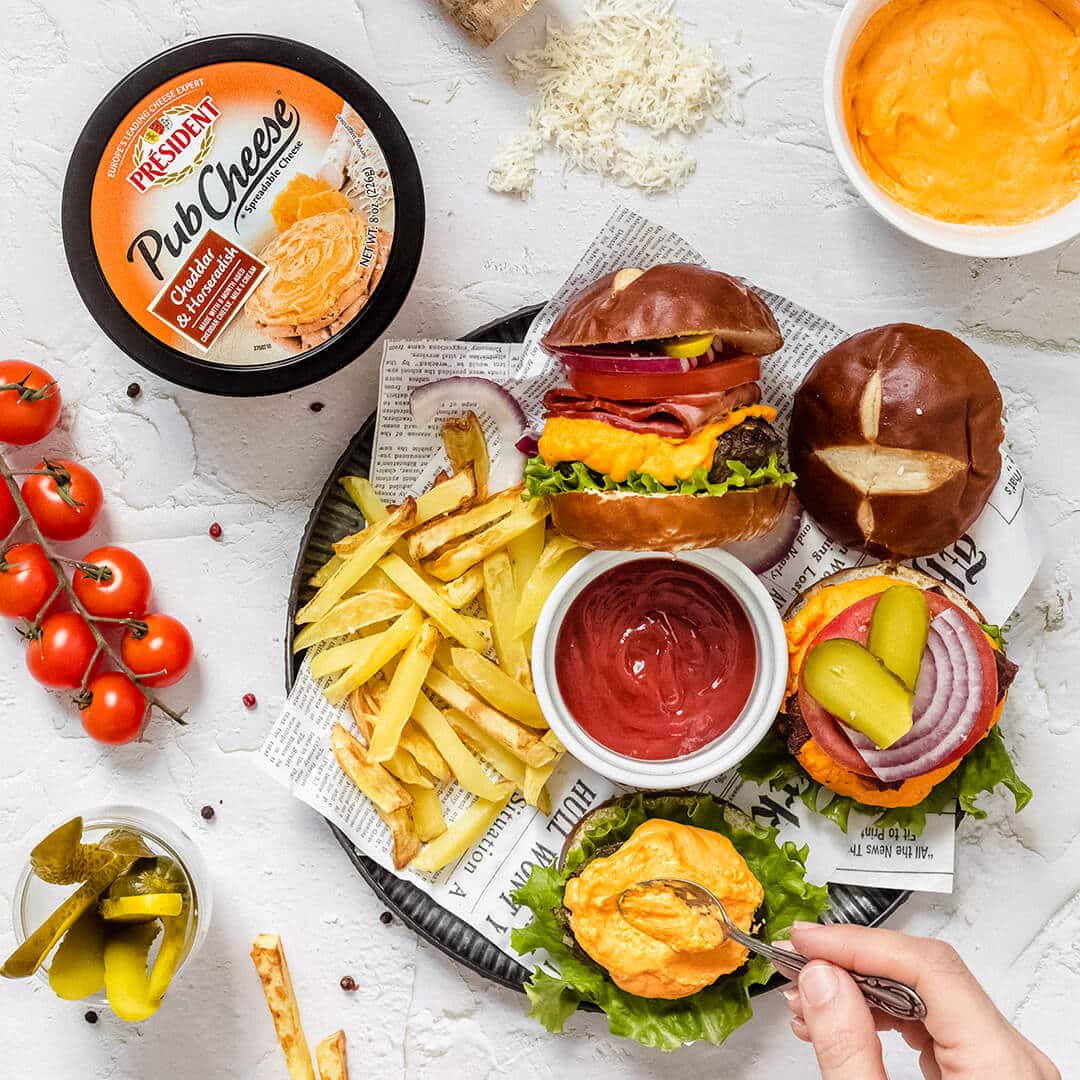 Pub Cheese® by Président® Cheddar and Horseradish Sliders
Sliders topped with Pub Cheese Cheddar & Horseradish. Served on a mini pretzel bun.
Prep Time
20 min
Cook Time
5 min
Ingredients
1 lb ground beef
1 tsp salt
1 tsp black pepper
1 tbsp Worcestershire sauce
8 oz (1 container) Pub Cheese By Président Cheddar & Horseradish
4 bacon slices, cut in half
8 slider pretzel buns
Onion slices
Tomato slices
Pickles
Lettuce
Instructions
Place a cast iron pan on the stove and let it heat for about five minutes.
Place the ground beef in a large bowl and add salt, black pepper and Worcestershire sauce, then mix well. Divide the mixture 8 equal parts, and shape into rounds. Pro Tip: Make sure the patties are a little larger than your buns, since they'll shrink while cooking.
Next, place the patties on the hot cast iron pan. Cook for about 2 minutes on each side. Take them off heat, and place them to the side.
Put 8 tablespoons, or enough to your liking, of Pub Cheese Cheddar & Horseradish into a microwave safe bowl and heat for 10 seconds.
Finally, get the toppings ready. Place each slider patty on a pretzel bun and spread about 1 tbsp of melted Pub Cheese.
Add lettuce, bacon, onion, tomato, pickle slices– customize the fixings to your taste. Make it a full meal with French fries and a side salad.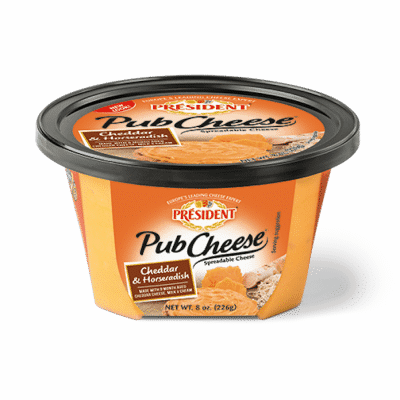 Pub Cheese® by Président® Cheddar & Horseradish
Classic cheddar flavor with a kick of horseradish.
Learn More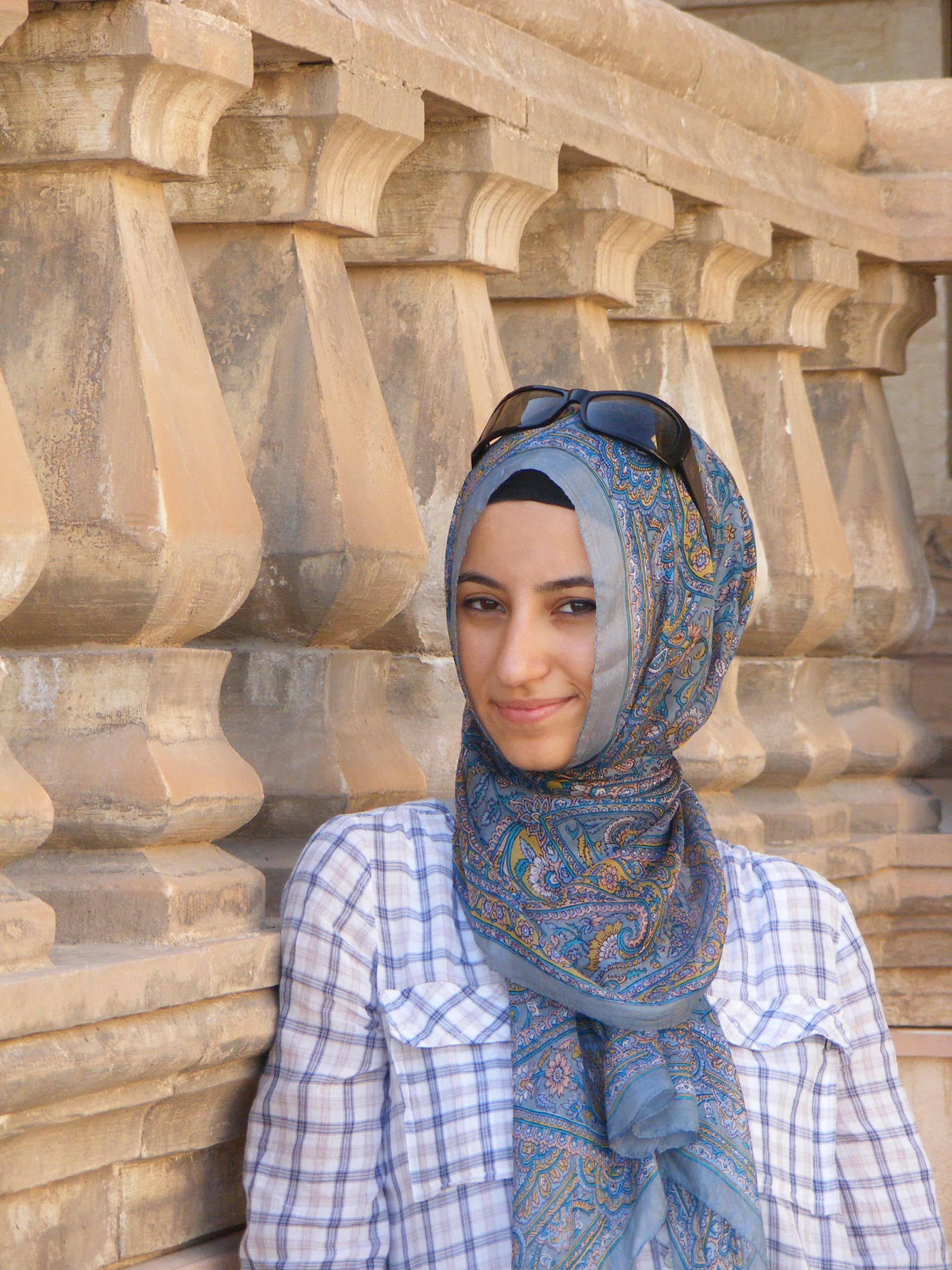 Recipe by
Esra Mese
Esra Mese is an Architect and mother to two beautiful kids. When she's off the clock, she enjoys spending her time cooking and baking. Lately, she has discovered a passion for food photography and food styling which has led to the launch of Charmer Kitchen. She loves challenging herself by trying different recipes and learning new things.
Charmer Kitchen