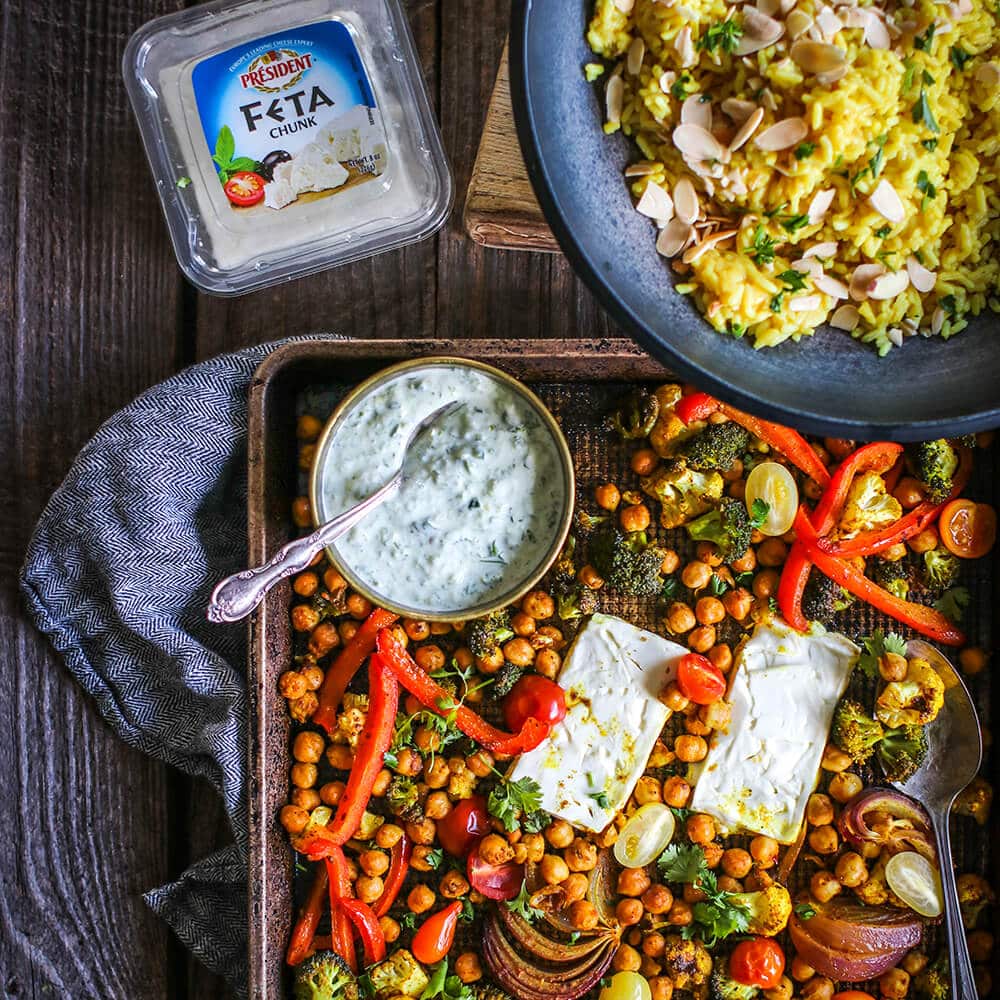 Sheet-Pan Veggies With Shawarma Spices
Simple Sheet-Pan Veggies enrobed in Shawarma inspired spices with roasted Président® Feta is an easy 30-minute meal that is inspired by super star ingredients!
Prep Time
10 min
Cook Time
20 min
Ingredients
8 oz Président Feta Chunk Plain, sliced in half and then halved again
1/4 cup olive oil
1 garlic clove, minced
1 tsp salt
1 tsp black pepper
1 tsp cumin
1 tsp sweet paprika
1/2 tsp ground coriander
1/2 tsp turmeric
1/4 tsp ground cinnamon
1/4 tsp red pepper flakes
1/2 cup small cauliflower and/or small broccoli florets
1 small red bell pepper, sliced thin
1 small red onion, peeled, quartered and cut into 2-inch wedges
1 can chickpeas, drained and rinsed
1/2 cup halved cherry tomatoes
To serve: rice, flatbreads, tzatziki, hummus, fresh herbs
Instructions
Preheat the oven to 400°F.
In a large bowl whisk together the olive oil, garlic, & all of the spices. Add all of the veggies except the tomatoes, toss to coat. Transfer everything to a sheet pan and nestle the chunks of feta in between the vegetables.
Roast for 10 min, stir the vegetables but leave the feta in place, add the tomatoes and cook an additional 10 min or until the veggies are charred around the edges and are cooked through. Serve immediately.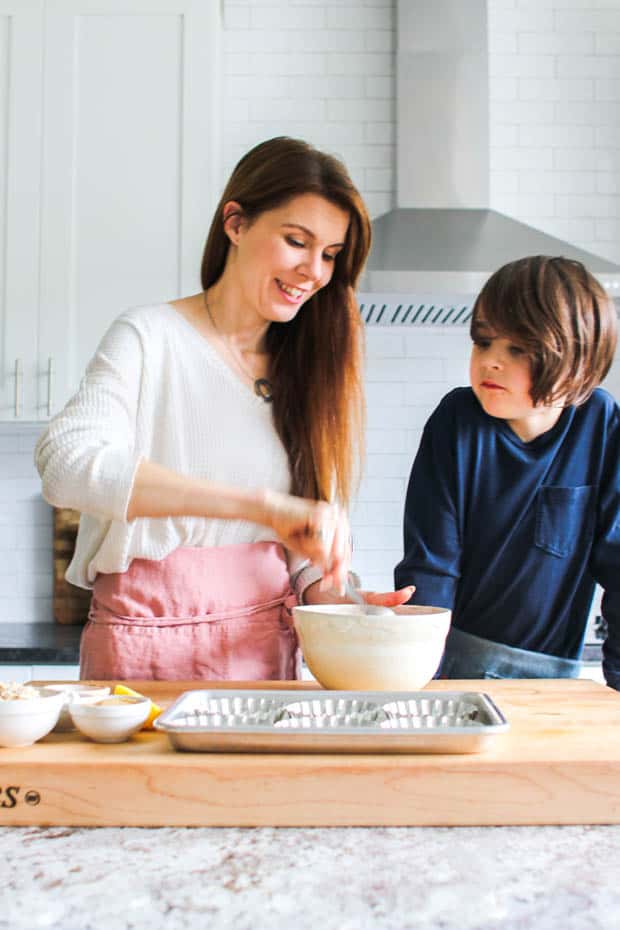 Recipe by
This Mess Is Ours
Life can get pretty complicated, especially around dinner time. Whether you've got picky eaters, or bonafide allergy concerns, we've got some inspiration that'll get you excited to bring all of those wants, needs and like-to-have's around your family table.
This Mess Is Ours