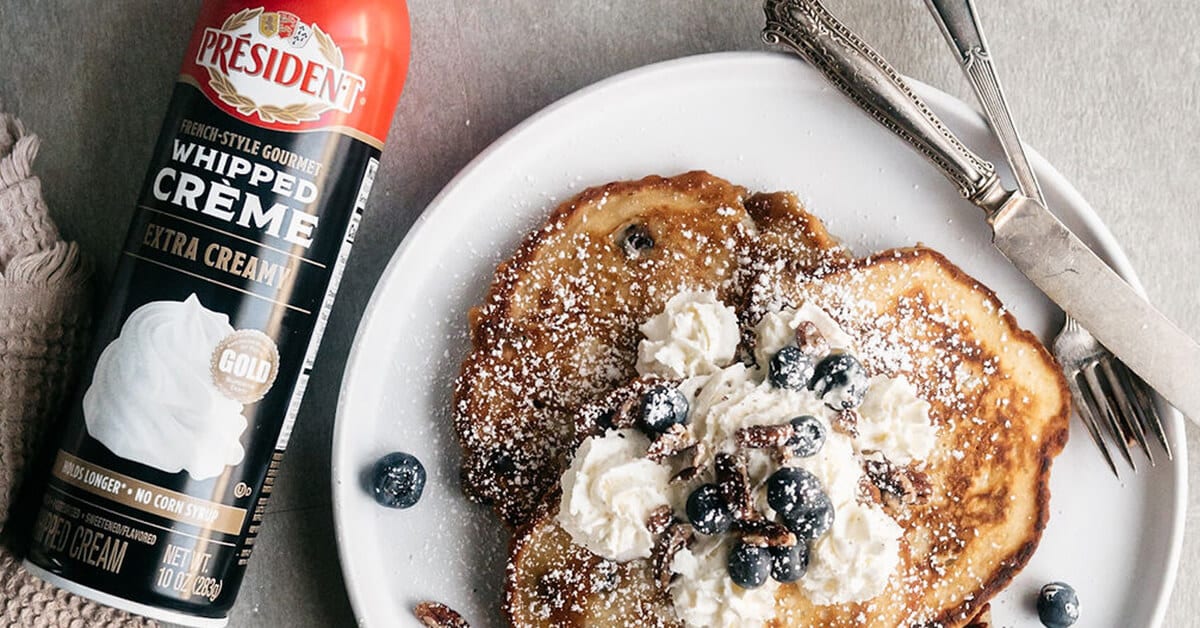 Blueberry Buttermilk Pancakes
These fluffy buttermilk pancakes, packed with mouth-watering blueberries, are the perfect weekend treat. Just top them with Président® French-Style Gourmet Whipped Cream and enjoy. 
Prep Time
10 min
Cook Time
5 min
Blueberry Buttermilk Pancakes
1.5 cup All purpose flour
3 tbsp Granulated sugar
1/2 tsp Salt
2 tsp Baking Powder
1 Large egg
1 1/3 cup Buttermilk
3 tbsp Salted butter melted
1 cup Fresh blueberries
Président® French-Style Gourmet Whipped Cream
Blueberry Buttermilk Pancakes
Place a pancake pan on the stovetop around medium setting, and allows the pan to heat up as you gather your pancake ingredients.
Combine the first seven ingredients and whisk until combined, leaving some lumps. This allows the pancakes to puff up and be nice and fluffy. Gently fold in the blueberries.
Coat your hot pan generously with butter.
Use a 1/2 cup to drop pancake batter onto the pan. Allow the pancake to get nice and golden. You will know it is ready to flip when the batter begins to bubble on top. Flip the pancake and cook for about 30 more seconds before removing to a plate. Repeat until all batter is used up. Makes 5-6 pancakes
Top with Président® French-Style Gourmet Whipped Cream, additional blueberries, and a sprinkling of walnuts if desired. Serve immediately. Enjoy!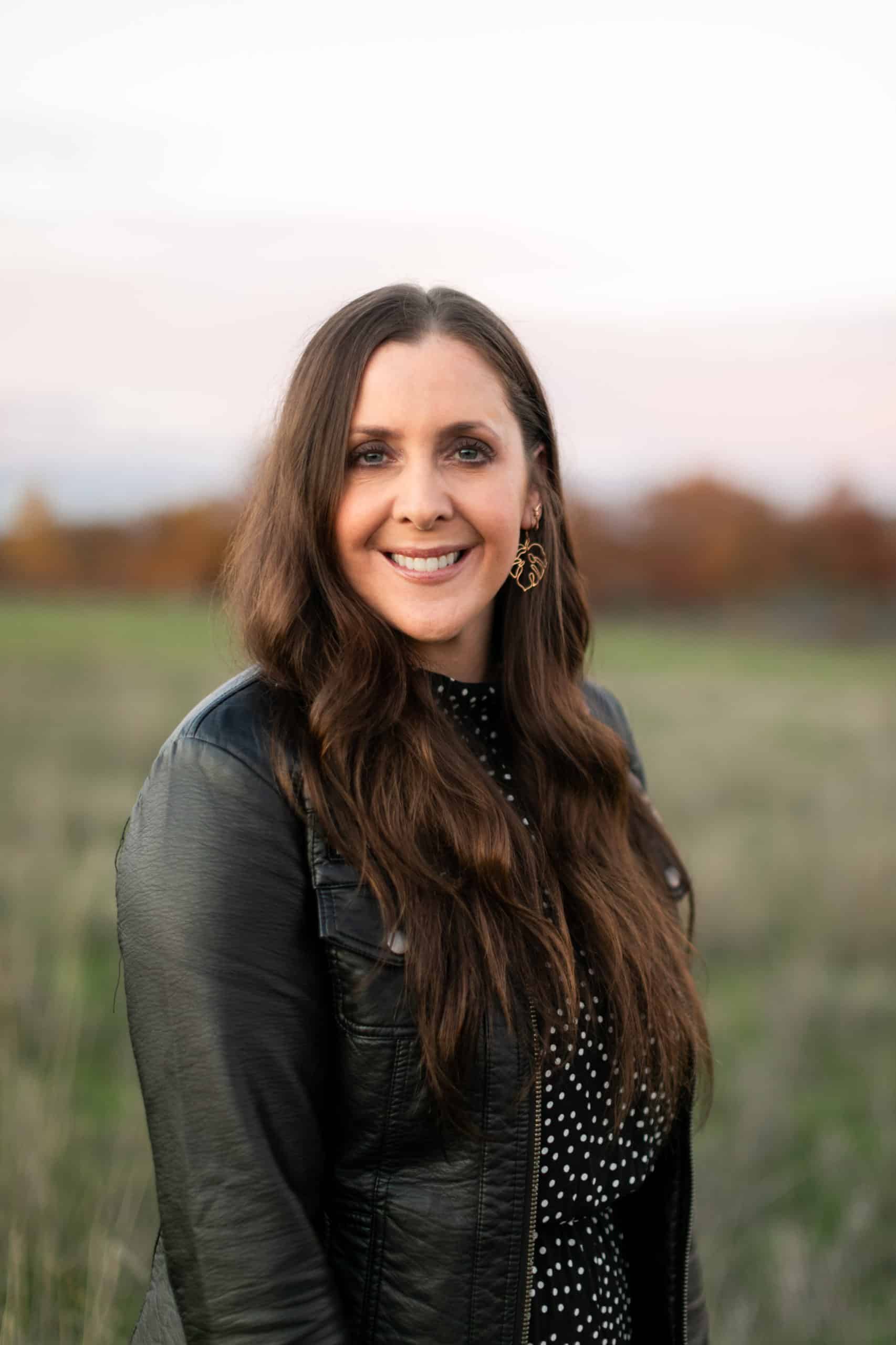 Recipe by
Heather Templeton
Heather Templeton is a professional recipe developer and food photographer and founder of the food blog, Heather's Home Bakery. She loves baking, which is why you will find a wide variety of goodies on her site.  
Heather's Home Bakery