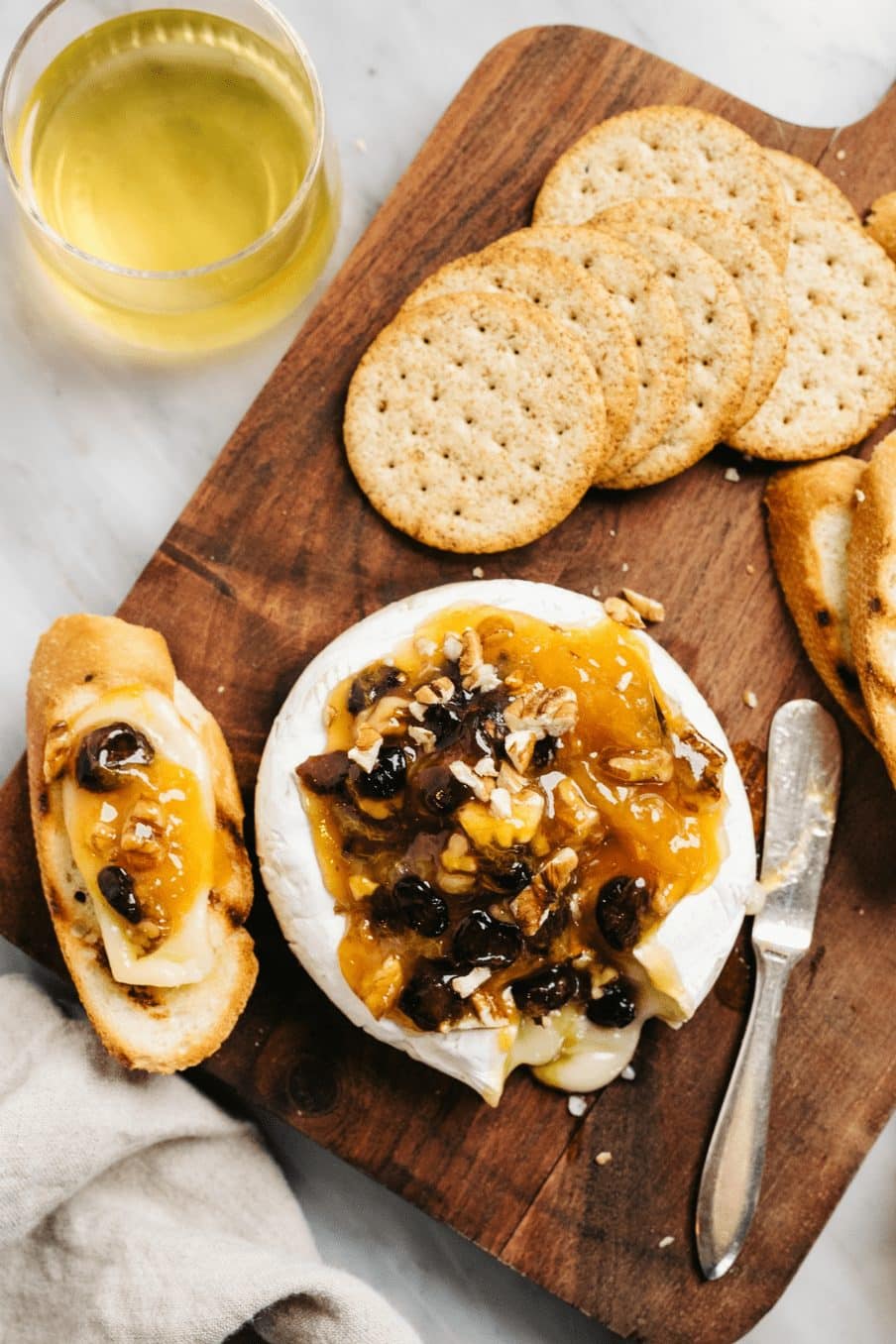 Campfire Brie Is Foil Pack At Its Finest
Campfire Président® Brie is one of the easiest appetizers out there. With only a handful of ingredients, this recipe is full of flavor and open to all cooking skill levels. Grilling Président® Brie adds smokiness to the flavor while the apricot compote offers a complementary sweetness, bringing it to the next level. This is what makes it the perfect appetizer to enjoy with friends and family at your next gathering.

How To Grill Your Campfire Président® Brie
Grilling campfire Président® Brie is quite simple. Start by using a sharp knife to score the top of the Brie round a few times. Next, wrap it in heavy-duty aluminum foil. Lightly grill the round for about 5-7 minutes. Pro Tip: Grill the foil packed Brie on the edge of your fire instead of over a direct flame, to avoid overheating the cheese.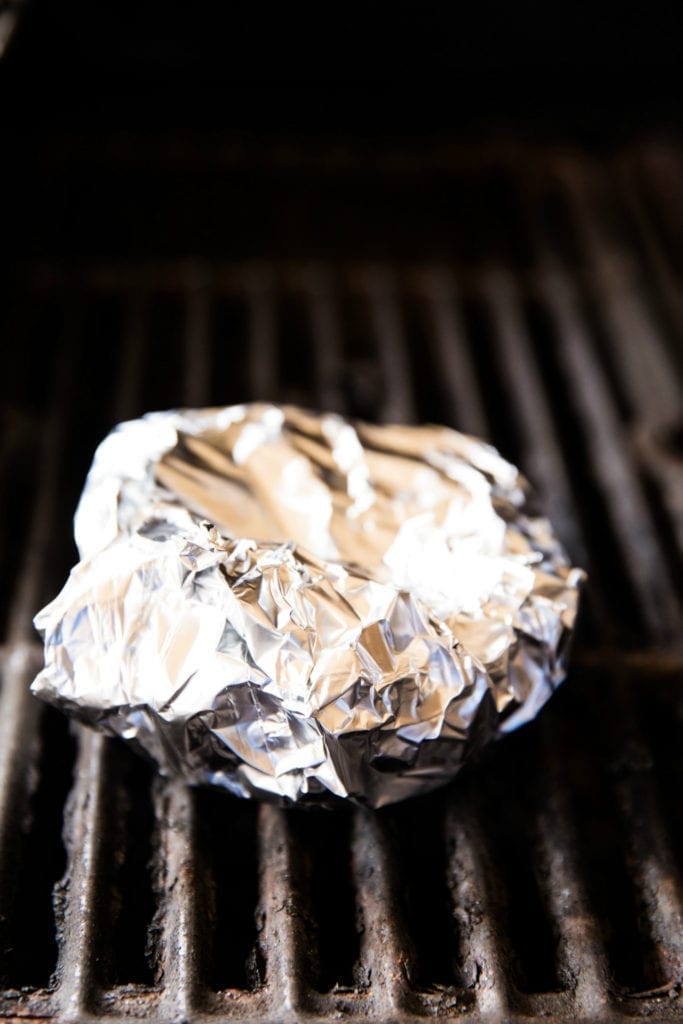 While the Brie is heating up, prepare the apricot topping. If apricots aren't your favorite, other fruit preserves can work here so simply adjust to your preferences! For the apricot topping, all you need to do is stir the apricot preserves with dried cranberries and chopped pecans. The sweet compote perfectly complements the savory, smoky cheese.
Once the Brie is cooked, unwrap it and serve the apricot compote on the side and allow people to serve themselves. If you know your guests enjoy apricot, we recommend spooning the compote on top of the Brie. Lastly surround the cheese with toasted or grilled bread as the final touch.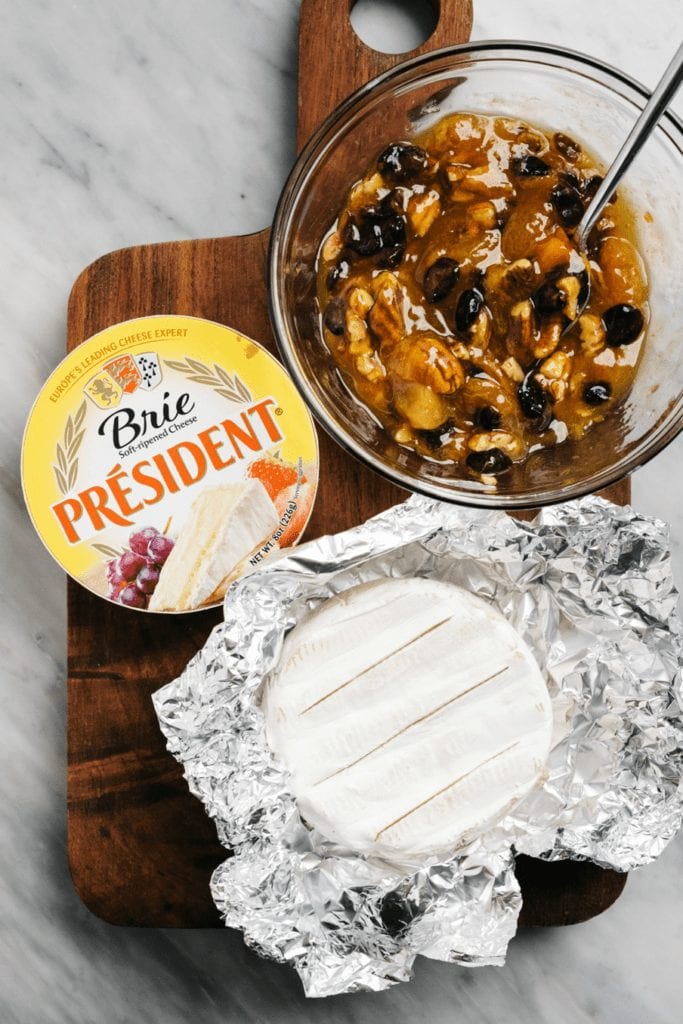 Ingredients
1 round of Président® Brie
1 cup apricot preserves
1/4 cup dried cranberries
1/4 cup chopped pecans
Aluminum foil
Baguette
Tips:
If you're serving more than three people, we recommend doubling the recipe.
This can be served hot or at room temperature.
Campfire Président® Brie Instructions
Place your Président® Brie on a heavy-duty aluminum foil sheet. Then score the top of the Brie with a sharp knife
Wrap foil around cheese to seal
Place the foil package of Brie on the edge of a campfire or grill until warmed – about 5-7 minutes
Combine apricot preserves, dried cranberries and pecans in a small bowl. Mix well and set aside.
Slice the baguette, drizzle olive oil on the bread slices and grill them a couple of minutes per side. Set aside.
Once Brie is cooked, unwrap from foil, top with apricot compote or serve on the side.