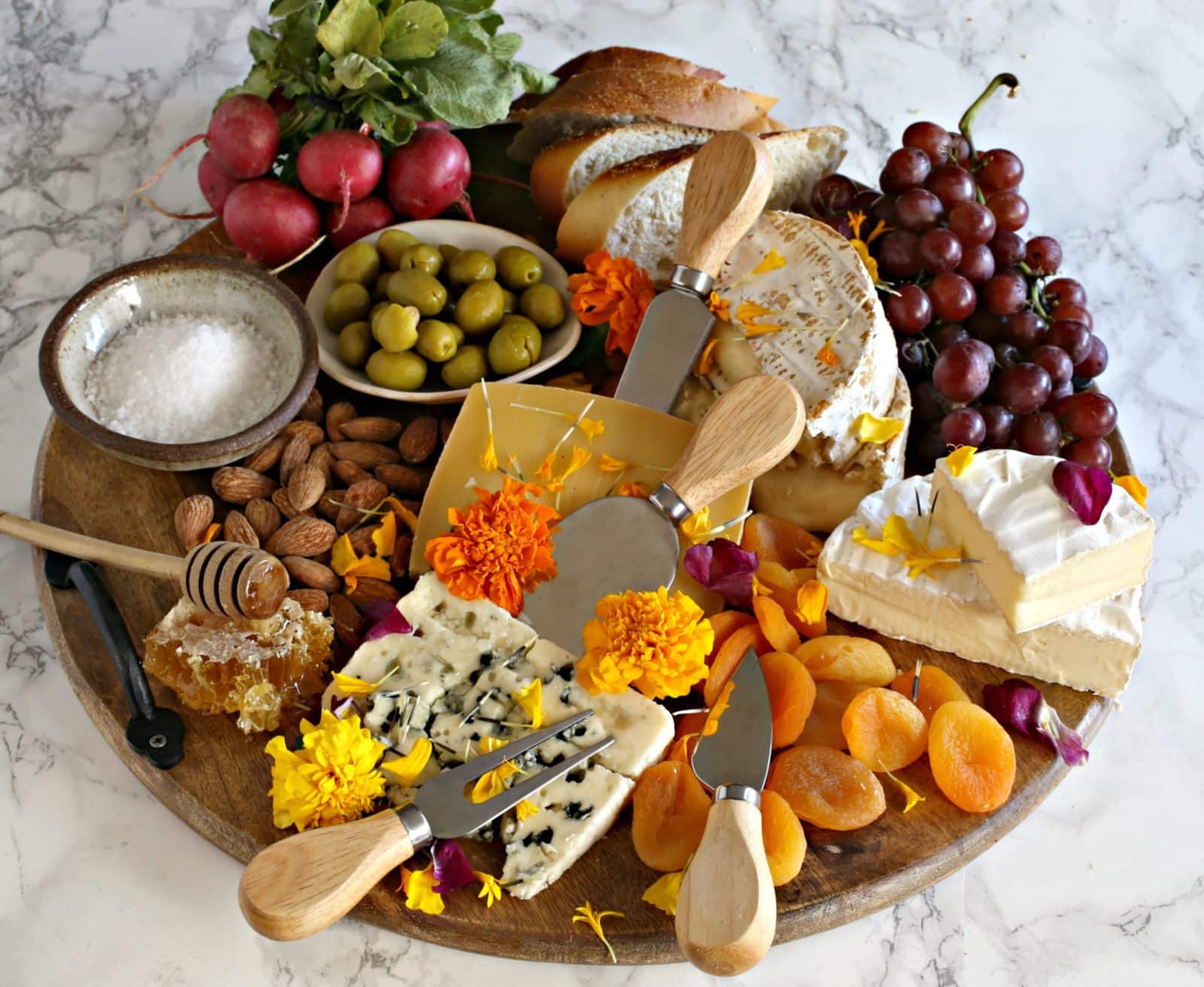 Edible Flowers Bring A Cheese Plate To Life
A well-planned cheese plate makes for easy entertaining and is a surefire crowd favorite. Sometimes, however, you want to wow a crowd and make a strong impression. If you are looking to take your entertaining to the next level, edible flowers are guaranteed to surprise and delight your guests.
You don't have to be a botanist to make use of this eye-catching trend in your kitchen. A small touch of planning will take your cuisine to new heights. You will simultaneously make the food at your next gathering feel extra special while showing off your foodie-forward know-how.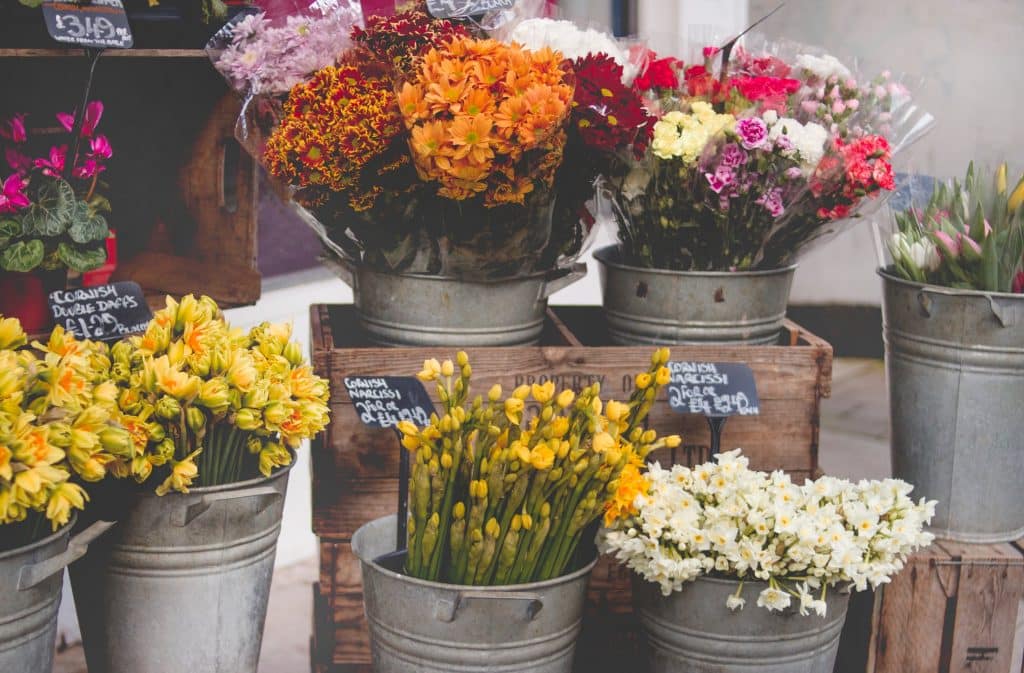 How To Choose Edible Flowers
The first rule for using edible flowers is to make sure they are in fact edible. Guests will assume that anything on a plate is meant to be eaten, so only use plants that are guaranteed to be safe.
Common decorative flowers that are safe to eat include geraniums, roses, violets, hibiscus, marigolds, carnations, and chrysanthemums. Flowering herbs are also a great edible option, such as chives, dill, mint, or basil flowers. A few common flowers to avoid would be hydrangeas, Daffodils, calla lilies, azaleas – these flowers (as well as others) are not fit for consumption.
For the freshest flavor, choose flowers that have been picked at their peak, just after the bud opens. In this case, I've simply gone to the florist and found the most vibrant seasonal flowers available. Their bright colors and soft flavors add flair to this cheese plate featuring my favorite Président cheeses.
When in doubt, seek out your local florist, or a seller at the farmer's market. Double check that the flowers are safe to eat, and that they have been grown without the use of pesticides.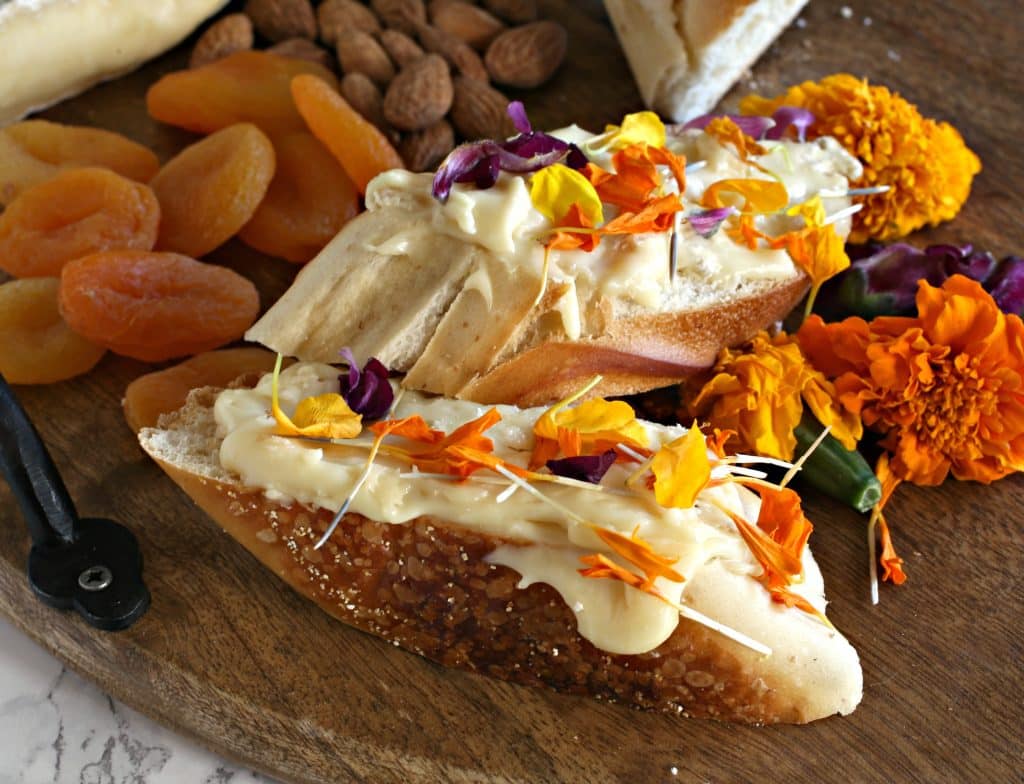 Pairing Flowers With Flavors
Edible flowers are most renowned for their visual impact, but their flavor should be just as remarkable as their beauty. Taste your flowers ahead of time and ensure that their flavor complements the other elements of your dish.
For this cheese plate, the sharp flavors of the flowers contrast brilliantly with the cheeses I've chosen: nutty Président Comté, delectable Président Triple Crème Brie, rich Société Roquefort, and earthy Président Camembert.
A little bit of fresh flavor from flowers goes a long way, so focus your use on the pedals of the flower. Avoid the base of the petals, the stamens, and the pistils altogether – they have a slightly bitter taste.
If your guests have any reservations, reassure them that the accoutrements are in fact delicious. Encourage them to dine on the botanicals, and to find the perfect bite!
Further Uses For Flowers
There are plenty of other culinary uses for edible flowers beyond jazzing up a cheese plate. Freeze flowers into ice cubes for a striking addition to your party's beverages. Flowers can easily brighten up the appearance of a fresh French salad. Or save the best for last, and top deserts like cakes or cupcakes with the best of the season.
So for your next get-together, consider edible flowers as a worthy addition to your menu. Both visually stunning and palate-pleasing, this culinary technique will likely be in your repertoire for many seasons to come.
Anita is a New York City based recipe developer, food photographer and creative cocktail shaker. A recovering Madison Avenue wiz-bang, she's also the voice behind the blog, Hungry Couple, where she showcases her recipes, photography, travel, musings about life in the big city and her pup, Hadley.