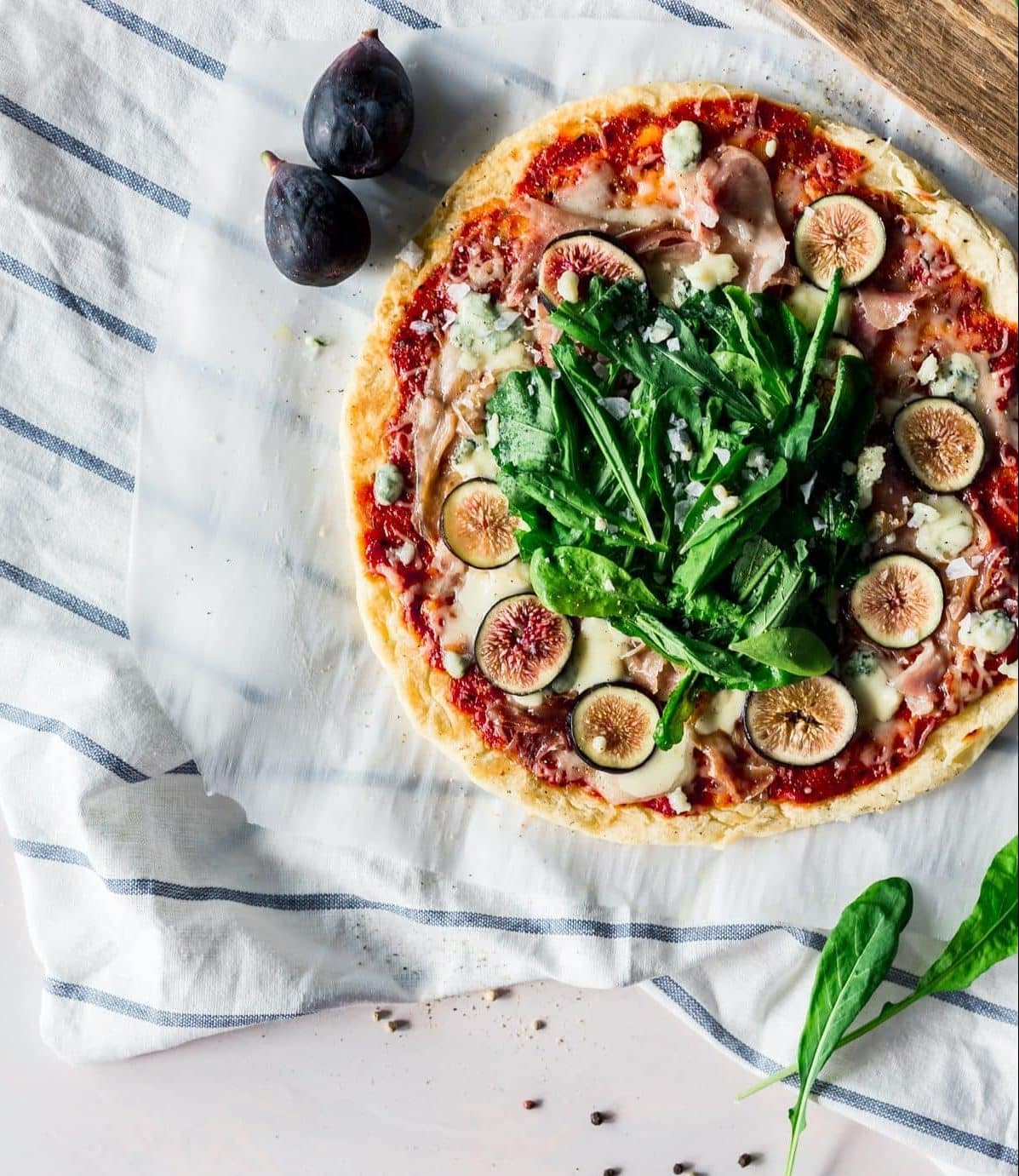 Grilled Pizza Is An Outdoor Delicacy
This grilled pizza with fig and blue cheese is the perfect excuse to get together and dine outdoors.
This recipe pairs perfectly with Président Cheese and Butter. The supple butter easily blends into the dough, and the blue cheese adds just the right finish to this flavor profile. Even your friends who normally shy away from blue cheese will be asking for more slices of grilled pizza.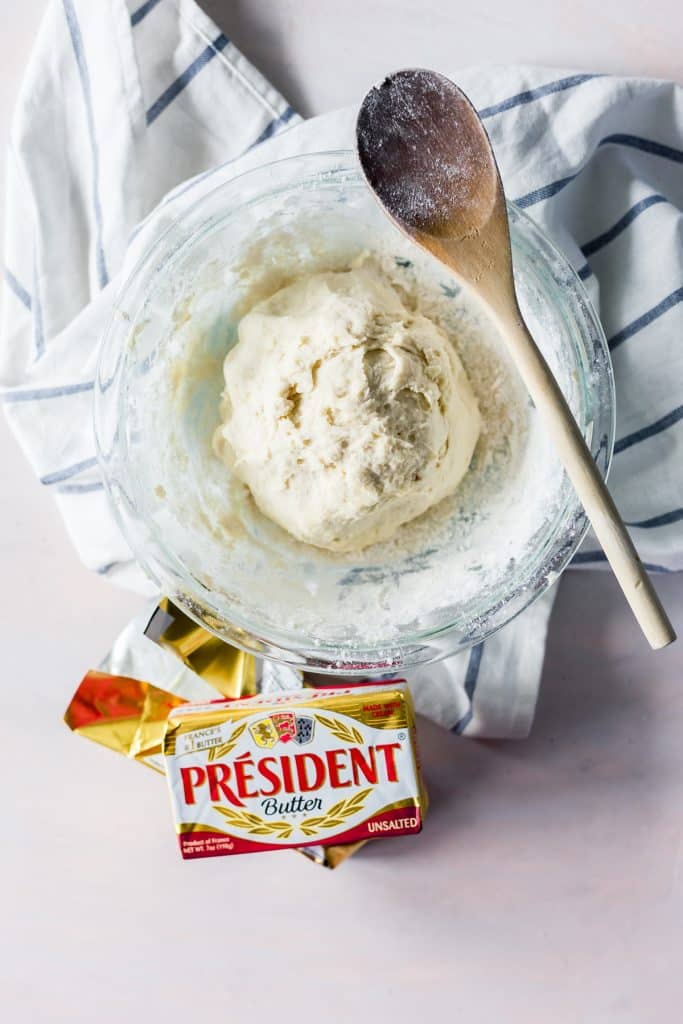 The Ultimate Outdoor Recipe
Grilling a pizza can seem like a daunting task to undertake. You may be terrified of the crust falling apart, or severely under- or over-cooking the pie. To be honest, this recipe couldn't be an easier win. Just skip a yeast dough and go for instant gratification with this simple dough recipe. Throw in Président Unsalted Butter and go to town mixing it by hand. You could use a spoon, but it's usually more fun to squish everything and get your hands dirty.
A tasty grilled pizza often lends itself to a thinner crust, and you will definitely want to roll this out quite thin in order to maximize texture and flavor. The beauty of a thin crust means the recipe makes enough for two pizzas.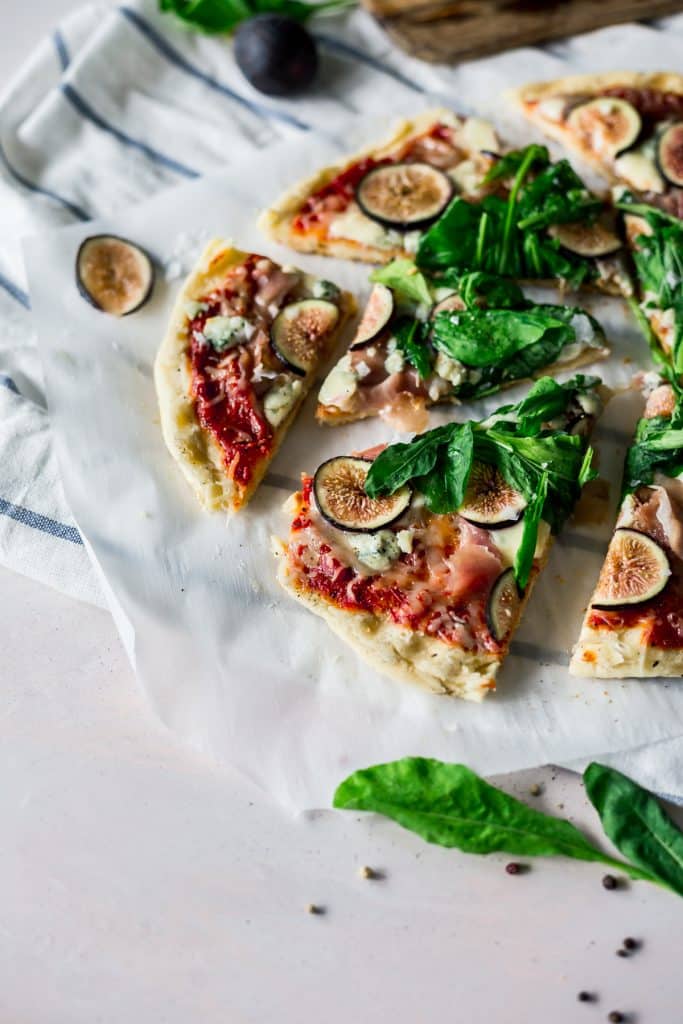 Tips For Grilling
One thing to keep in mind – when it comes to grilling pizza, you don't want to top it before putting it on the grill. Get everything ready, and keep the ingredients close, because it's a very quick process from start to finish!
Pop the dough on the grill for two minutes, flip it, and then start adding your toppings – marinara, mozzarella, prosciutto, Président Le Blue Cheese, and figs. It only takes a couple more minutes for all the cheese to get bubbly and hot. Then you are ready to top it off with fresh arugula, a dash of salt and cracked pepper – dive in!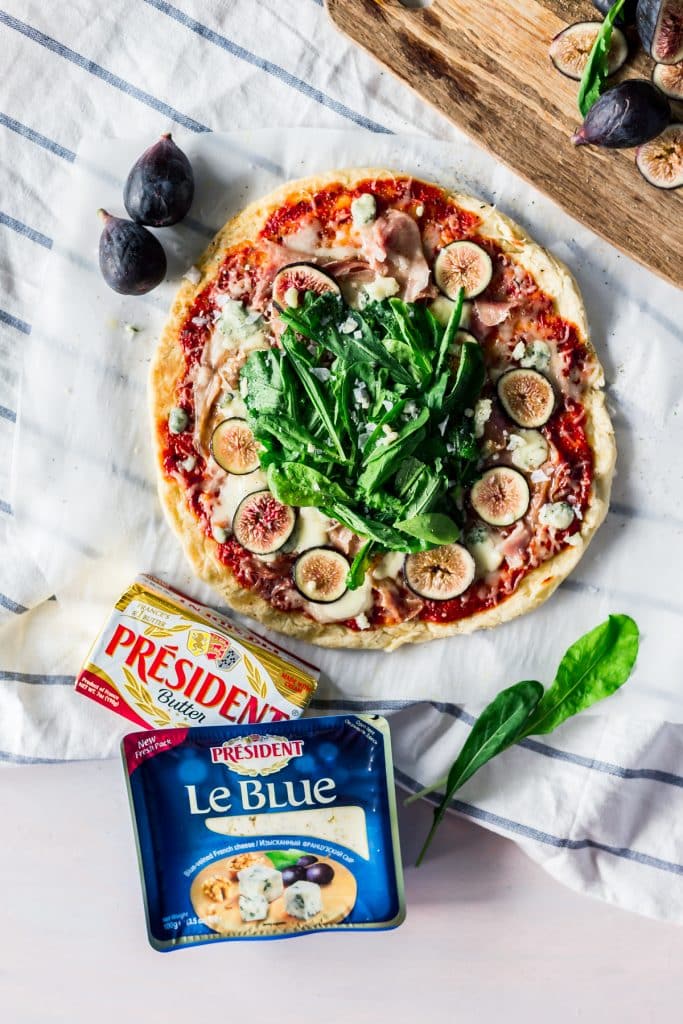 The Recipe
Prep Time: 10 Minutes
Cook Time: 10 Minutes
Total Time: 20 Minutes
Yield: Two 12-inch Pizzas
For The Dough:
2 1/2 cups all-purpose flour
1 tbsp baking powder
1/4 tsp kosher salt
1 cup milk
4 tbsp Président Unsalted Butter, at room temperature
For The Pizza:
olive oil
1 cup pizza or marinara sauce
1 cup shredded mozzarella
2 oz prosciutto, roughly torn
3 1/2 oz Président Le Blue Cheese
6 figs, sliced thin
2 cups fresh arugula
cracked pepper, to taste
sea salt, to taste
Instructions:
Preheat the grill to high – at least 500 degrees for best results.
In a large bowl, combine the dough ingredients. Knead until you can form a ball that is not sticky. Add more flour if necessary, a few tablespoons at a time.
Split the dough in half. On a floured surface, roll out one ball to a thickness of 1/8 inch.
Brush one side with olive oil, then place the oiled side down on the grill and cook for 1-2 minutes, then brush the top with olive oil and flip.
Spread 1/2 cup of the sauce on the pizza, followed by 1/2 cup of mozzarella and half of the torn prosciutto. Sprinkle with half of the Président Le Blue Cheese, and add half of the sliced figs. Cook for an additional 3-4 minutes, then remove from the grill. Top with arugula, and season with salt and pepper. Cut and serve.
Use the remaining ingredients to create a second pizza and enjoy!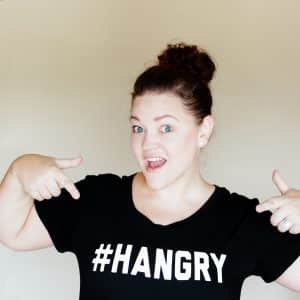 Karly prefers margaritas and sitting in the shade to piña coladas and getting caught in the rain, but when she's not relaxing with generous libations, she can be found feverishly cooking for her hangry family of six and working on fun new recipes to share on her site.