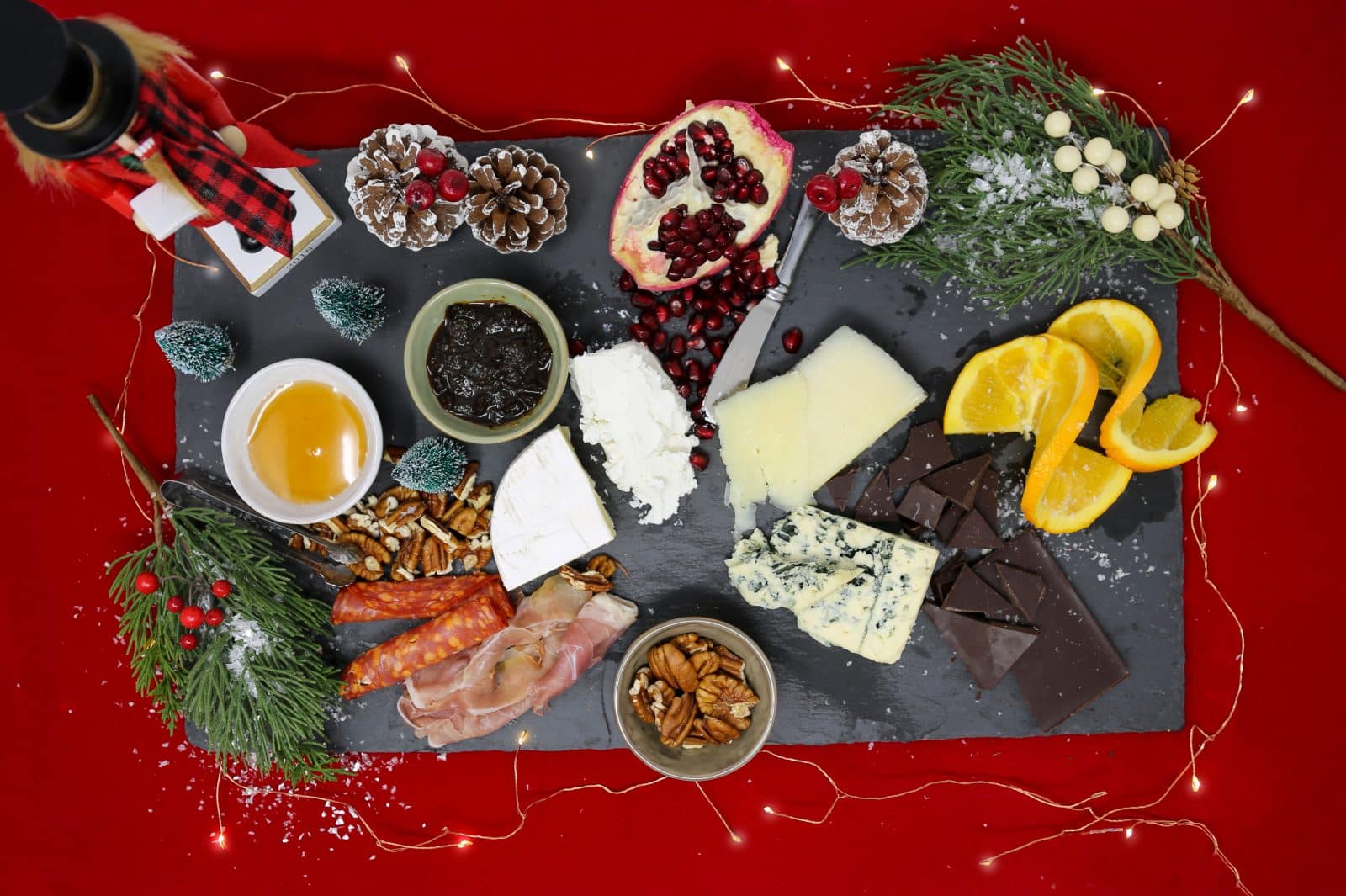 Holiday Cheese Board: The Ultimate Guide
A cheese board is a guaranteed stress-reliever during the busy holiday season. They are easy to assemble, offer something for everyone, and leave plenty of room for personal touches. If you are in search of some festive inspiration, then look no further – here are tips and tricks for crafting the ultimate holiday cheese board.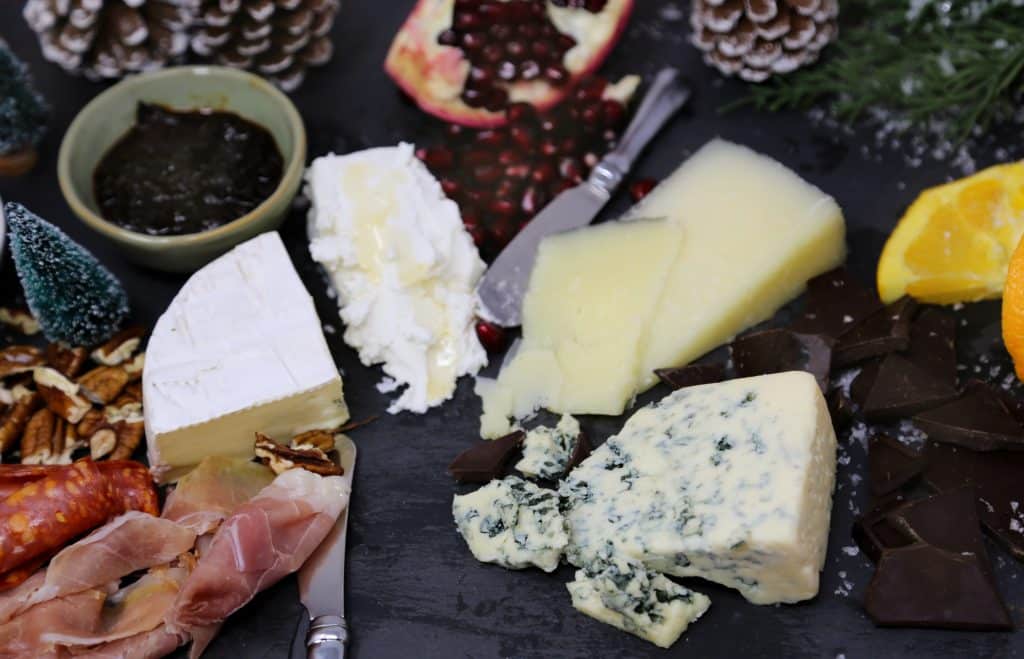 Choosing The Cheese
Cheese board basics still hold true during the chillier months. Try choosing between three to six types of cheese, then arrange them from mild to more intense flavors. When picking them out for a holiday get-together, the winter cold provides a perfect excuse to explore richer cheeses. Try opting for decadent Président Brie, Président Plain Goat for a bite of freshness, the nuttiness of Président Manchego, and Président Le Blue's mellow saltiness.
Holiday Cheese Board Garnishes
Picking perfect accompaniments is the way to take a cheese board to the next level. Thankfully, the approaching holidays are an opportunity to pair delicious seasonal flavors with wonderful cheese.
Fruits like pomegranate, cranberries, figs, and plums all complement brie and goat cheeses' creamy richness – their vibrant red hues will also bring holiday cheer to the table. Sprigs of white sage, mistletoe, and holly will visually complement the colors on the board, adding a dash of merriment in the process.
Nuts like almonds, pecans, chestnuts, and walnuts are ideal for this time of year. They're also a great reason for a nutcracker to make an appearance on the board – whether decorative or not! It's also important to consider where the pairings are placed. Ingredients like nuts and tart, sweet fruit jams can be served in miniature bowls to avoid mingling with the cheese.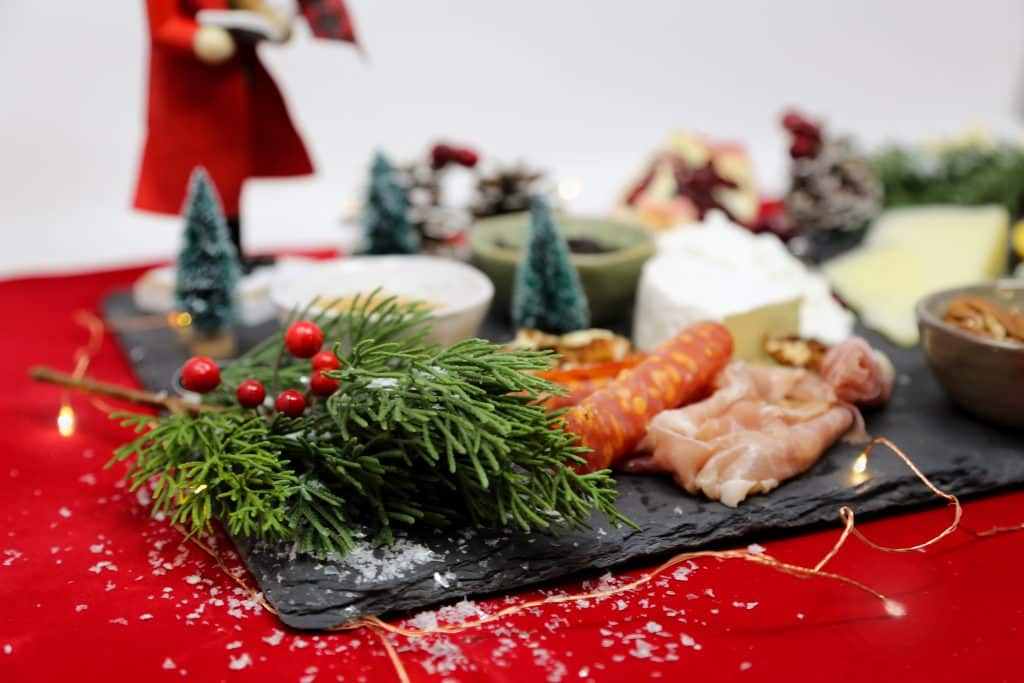 Celebrate With Chocolate
The jolly season also tends to tickle the sweet tooth. Introducing chocolate pairings to a holiday cheese board can make for a memorable desert. A quality dark chocolate will act as an enriching canvas to all the cheese recommended above, especially when paired with beverages like a full-bodied Shiraz or a robust zinfandel.
To get more specific, try matching each cheese with a type of chocolate based on its flavor profile. Nutty Manchego would pair quite nicely with a salted dark chocolate, while smooth goat cheese with a mint dark chocolate truffle is an unforgettable combination. A milder cheese like luscious Brie would welcome the tartness of dark chocolate-covered cherries.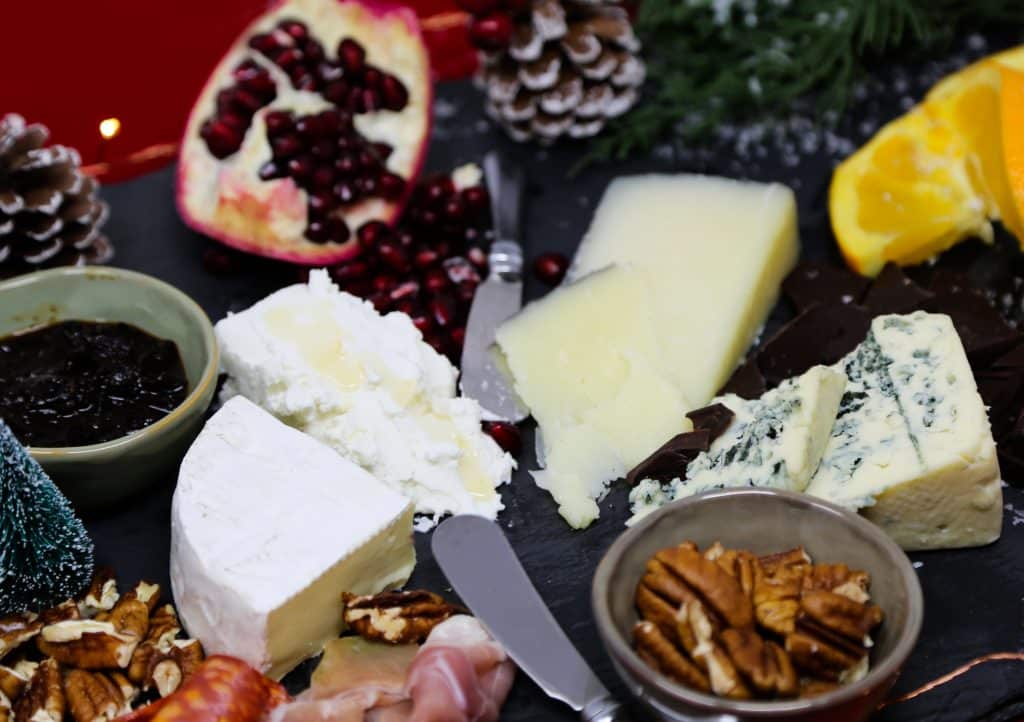 Making It Personal
In general, use your personal preferences to experiment ahead of time and decide what you like best to feature on the board. And if you are looking for even more tips about constructing a board, check out our guide to the perfect cheese and charcuterie board.