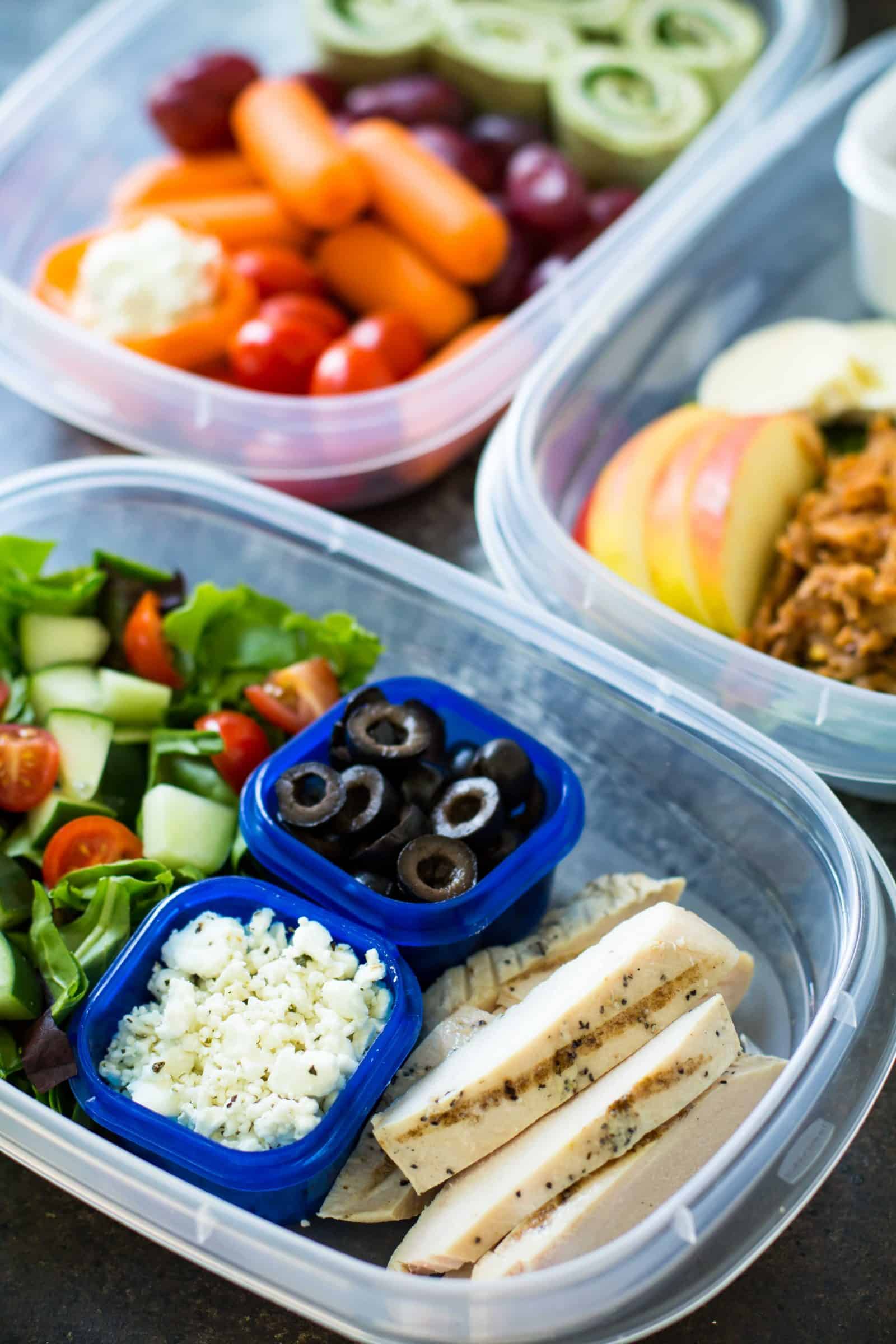 Easy On-the-Go Meal Prep Ideas
The easiest way to make positive choices every day of the week is to plan ahead with meal prep.
Setting aside time on a Sunday to meal prep lunches for the upcoming week is a surefire way to head into Monday with a healthy, fresh mindset, and set yourself up for success. Having a fully stocked fridge with each day's lunch ready to go also provides a sense of accomplishment and organization that really can't be beat. As the saying goes, "if you fail to plan, plan to fail!"
The thought of preparing a whole week's worth of food may seem overwhelming, or even a bit intimidating. But meal prep doesn't have to be extraordinarily difficult. For example, you may choose to prepare lunch and snacks in advance, but cook dinner each night. Everyone has different needs and varying schedules, so choose to prep only what you need, at a time that works for you.
The benefits of creating meals in advance are plentiful. It can save money on dining out, delivery, and wasted groceries. It frees up time during the week to spend on things you love. It also empowers you with the knowledge of exactly what ingredients you're eating, and can be tailored to your specific dietary wants and needs.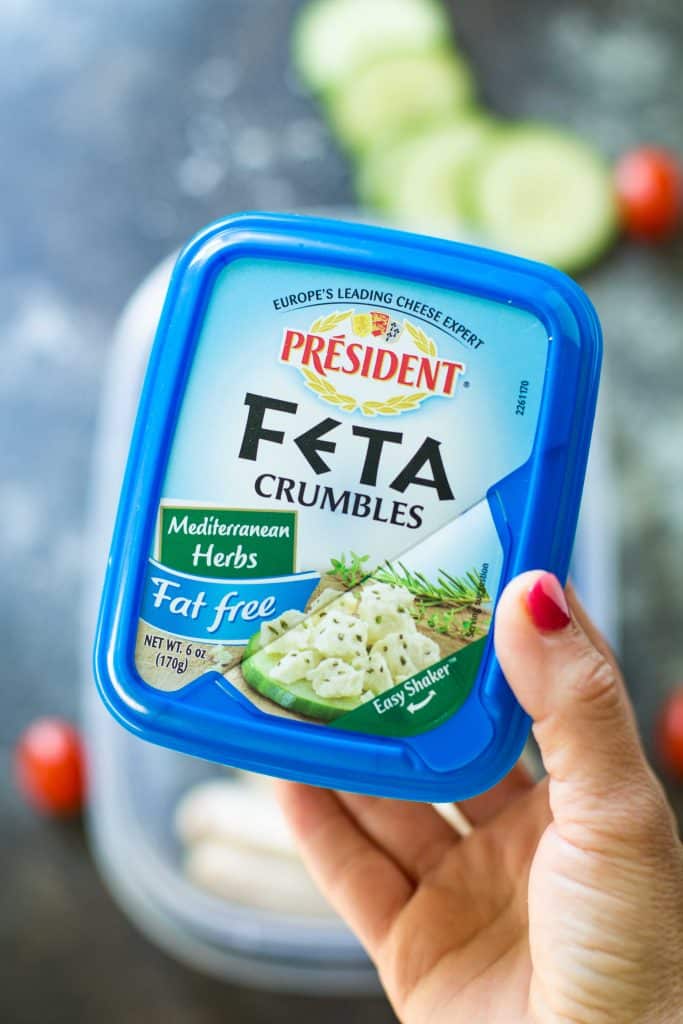 A balanced combination of protein, carbs, and vegetables is a great way to stay energized throughout the week. With a dash of fun seasonings and flavorful add-ins, these prepped meals can be extremely tasty. The wide variety of Président Cheese offerings, whether spreadable, sliced, or crumbled, really helps to add deliciousness and variety to any meal or snack.
To get you started with make-ahead meals and snacks, here are a few favorites. Enjoy!
Tips for meal prep:
Pick a day in advance to meal prep for several days at a time.
Create a menu and do your grocery shopping accordingly
Invest in reusable, BPA-free food containers. Make use of a cooler or insulated
Use a variety of toppings and mix-ins to keep things exciting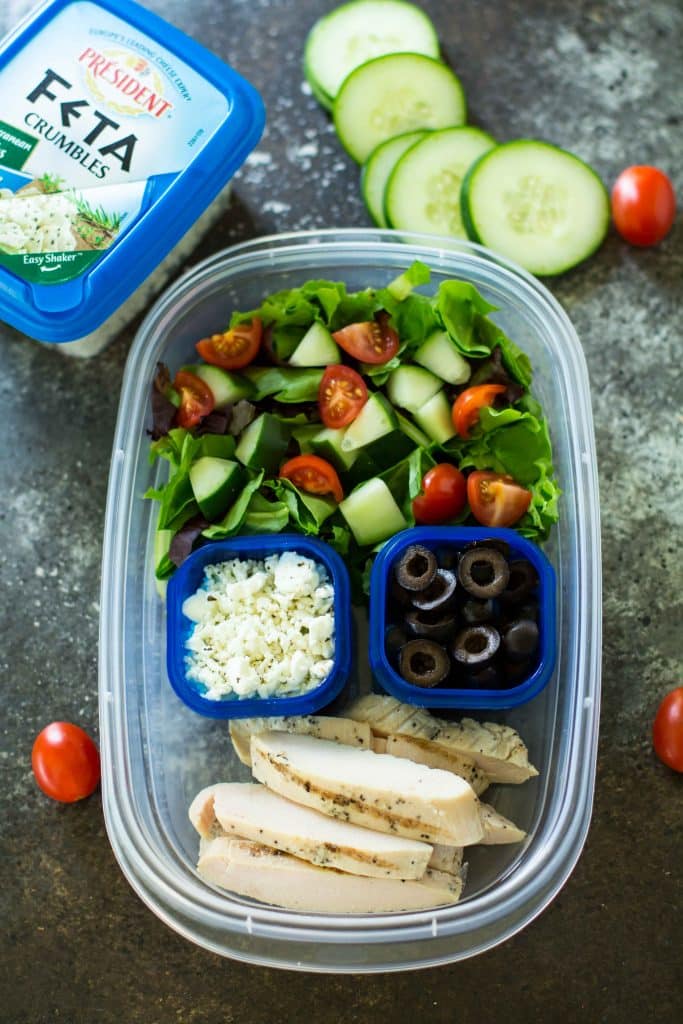 Lunch 1: Greek Chicken Salad
This tasty lunch combines crunchy romaine lettuce with flavorful veggies like chopped cucumber, tomato, and sliced black olives. For protein, try grilled chicken. Top it all off with delectable Président Feta Crumbles for a decadent finish. Mix and match your favorite vegetables for different variations, and be sure to add fun toppings like dried cranberries or almonds for extra flavor.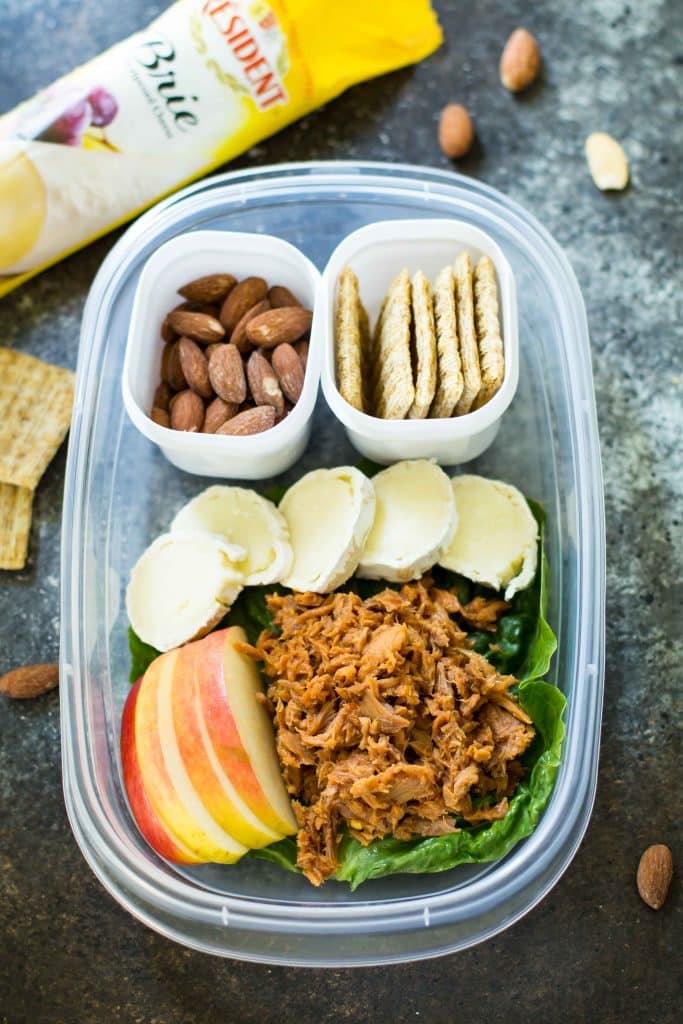 Lunch 2: Tuna Snack Bowl
This take on a lunch bowl includes Sriracha-flavored tuna, apple slices, crackers, almonds, and luscious Président Brie. For lunch, this format is especially delectable because of the variety – keep changing up the ingredients and you'll never get bored. Try replacing tuna with shredded chicken or hardboiled eggs, or trade the apple slices for grapes and strawberries. They all pair perfectly with creamy Président Brie, which will have you looking forward to lunchtime every day. Président Wee Brie spreadable wedges are also absolutely delicious and a very handy to spruce up a lunch bowl.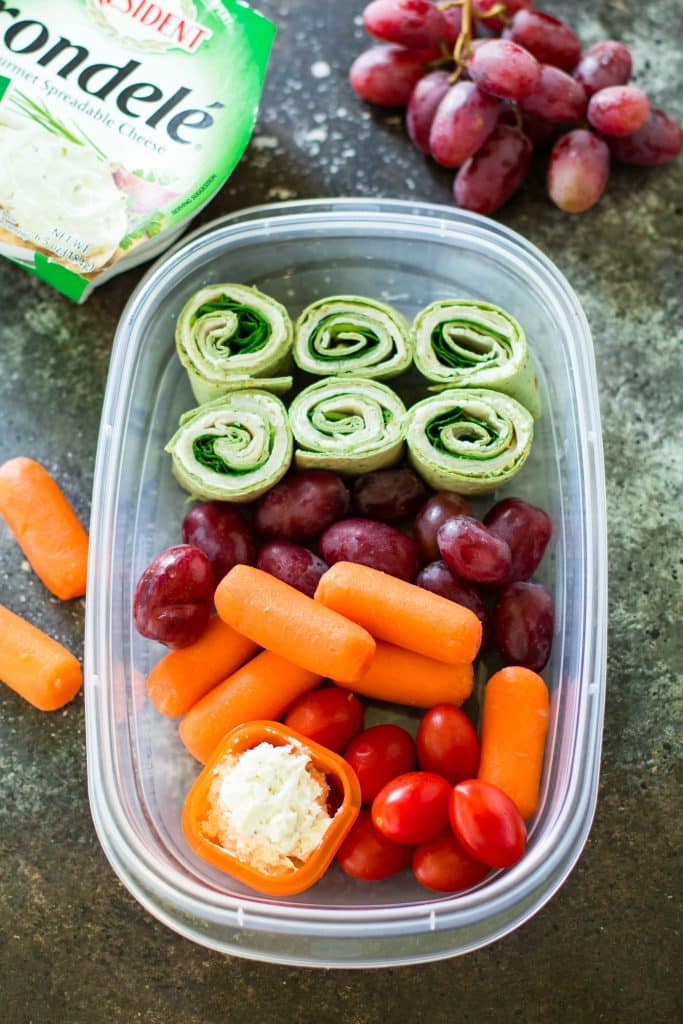 Lunch 3: Turkey Spinach Tortilla Roll
For this mouthwatering midday meal, simply spread rondelé by Président Light Garlic & Herbs Gourmet Spreadable Cheese over a spinach tortilla. Add a few slices of turkey and fresh spinach before tightly rolling up the tortilla. There are endless combinations to keep this lunch interesting. Add more crisp veggies to the roll, or replace turkey with pepperoni and salami to change things up.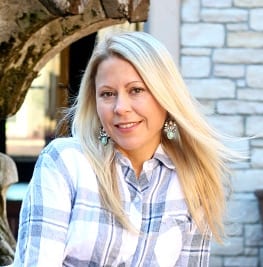 Kim is the recipe-creator, writer, and healthy-living blogger behind Kim's Cravings, a blog designed to inspire others to make smart choices when it comes to feeding their bodies. Connect with her outside of the blog on Pinterest, Twitter, and Instagram.