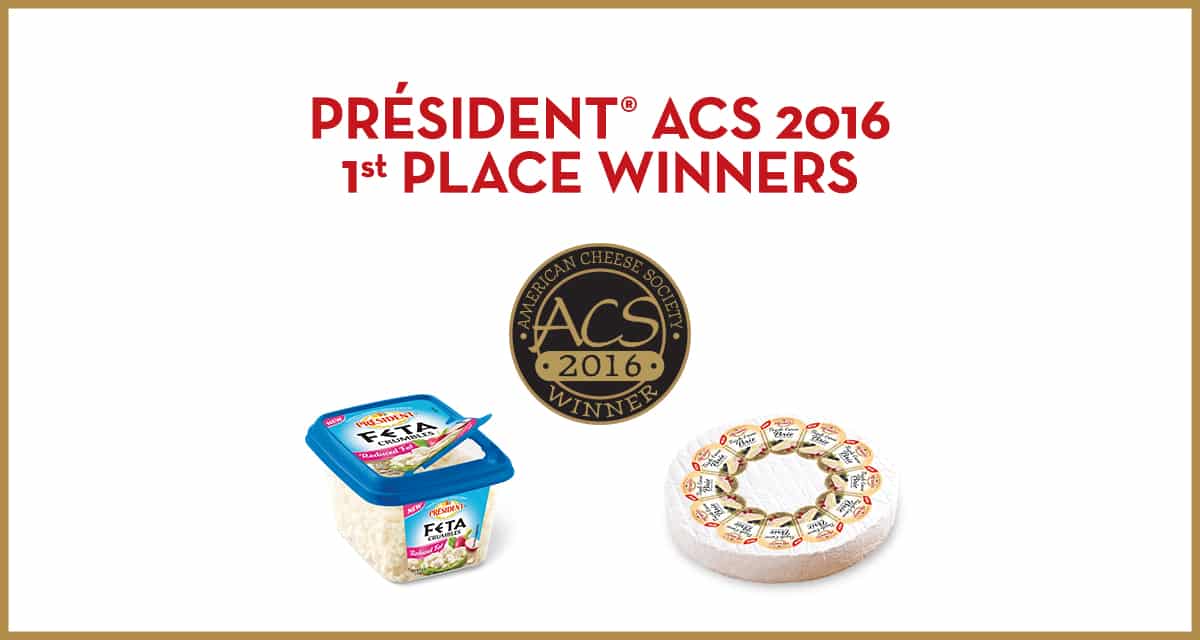 Président Wins Six Awards At The ACS
Président won six awards at the 33rd annual American Cheese Society (ACS) Competition and Judging, the largest cheese contest in North America. Held in Des Moines, Iowa, this year's ACS featured 1,843 entries from 260 producers setting the record for largest number of entries ever.
Président Triple Crème Brie 3kg and Reduced Fat Feta Crumbles, both new additions to our product family, were awarded first place. Taking second place in their respective categories were Triple Crème Brie 1kg and rondelé Gourmet Spreadables. Président Feta Crumbles and Brie with Herbs were among third place winners.
We are honored to continue our tradition of excellence with this year's awards. Be sure to look for these award-winning products during your next shopping trip.