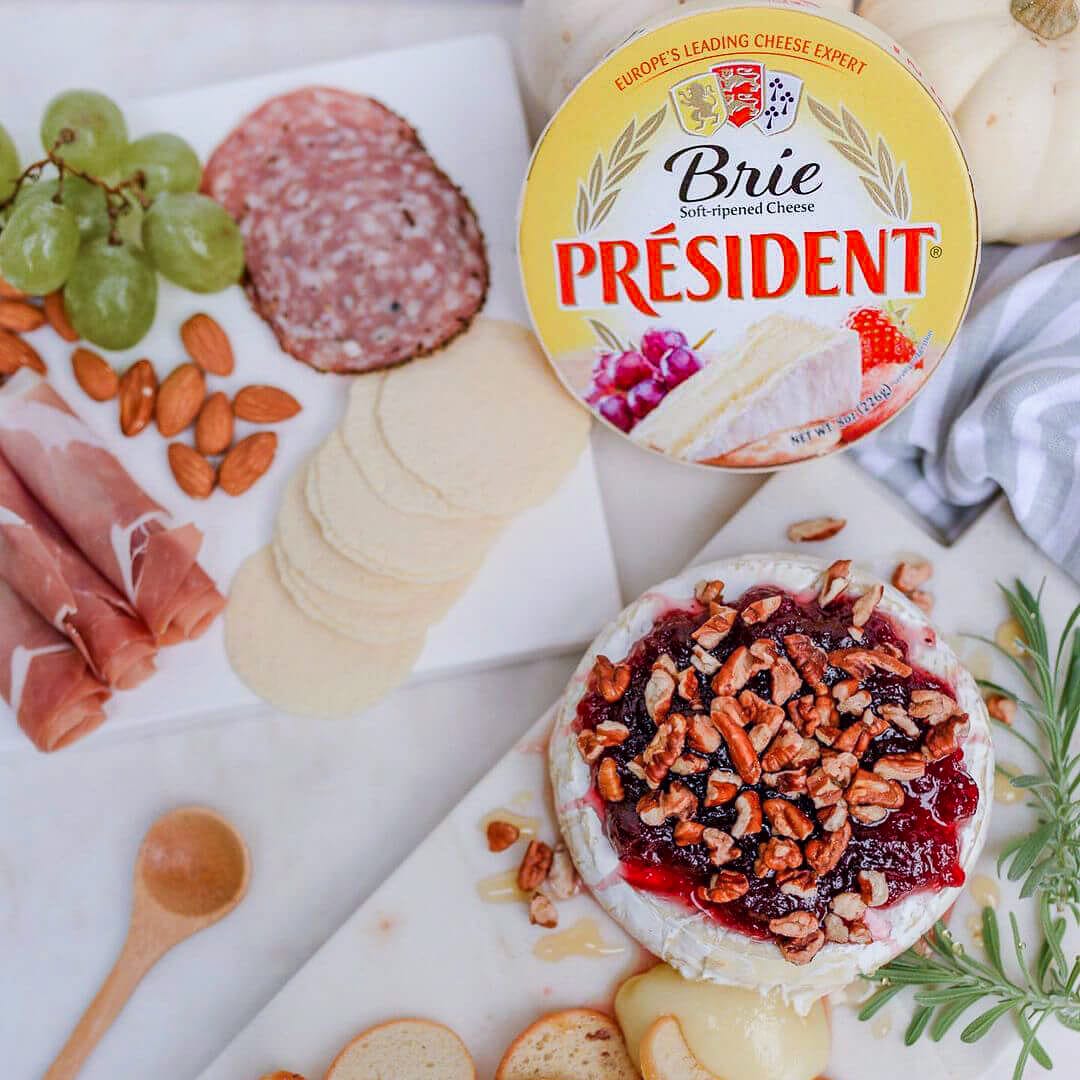 Baked Président® Brie with Cranberry Sauce & Pecans
A go-to appetizer that's both easy and delicious!
Ingredients
1 cup cranberry sauce
8 oz Président Brie wheel
1/4 cup chopped toasted pecans
Honey, to drizzle
Rosemary, to garnish
Instructions
Preheat oven to 350 degrees. Line a small baking sheet with parchment.
Place cranberry sauce in a small saucepan. Bring to a boil over medium heat. Boil for 3-5 minutes or until syrupy.
Bake brie for 10-15 minutes or until soft. Carefully transfer brie to serving dish. Pour cranberry mixture over brie and garnish with chopped pecans and rosemary. Drizzle honey. Serve immediately.
Recipe by
Luisa Hammett
Luisa Hammett was born in Colombia, South America, and raised on 30A, Florida before becoming an Atlanta lifestyle blogger on her fashionable foodie blog, Peaches to Pearls. With a Master's in Clinical Nutrition and now a registered dietitian, Luisa not only knows the science behind a well-shopped grocery cart, she also enjoys eating pretty. Her blog is the perfect outlet where her love of trying new foods and presenting new recipes overlaps with her covetable fashion sense.
Peaches to Pearls