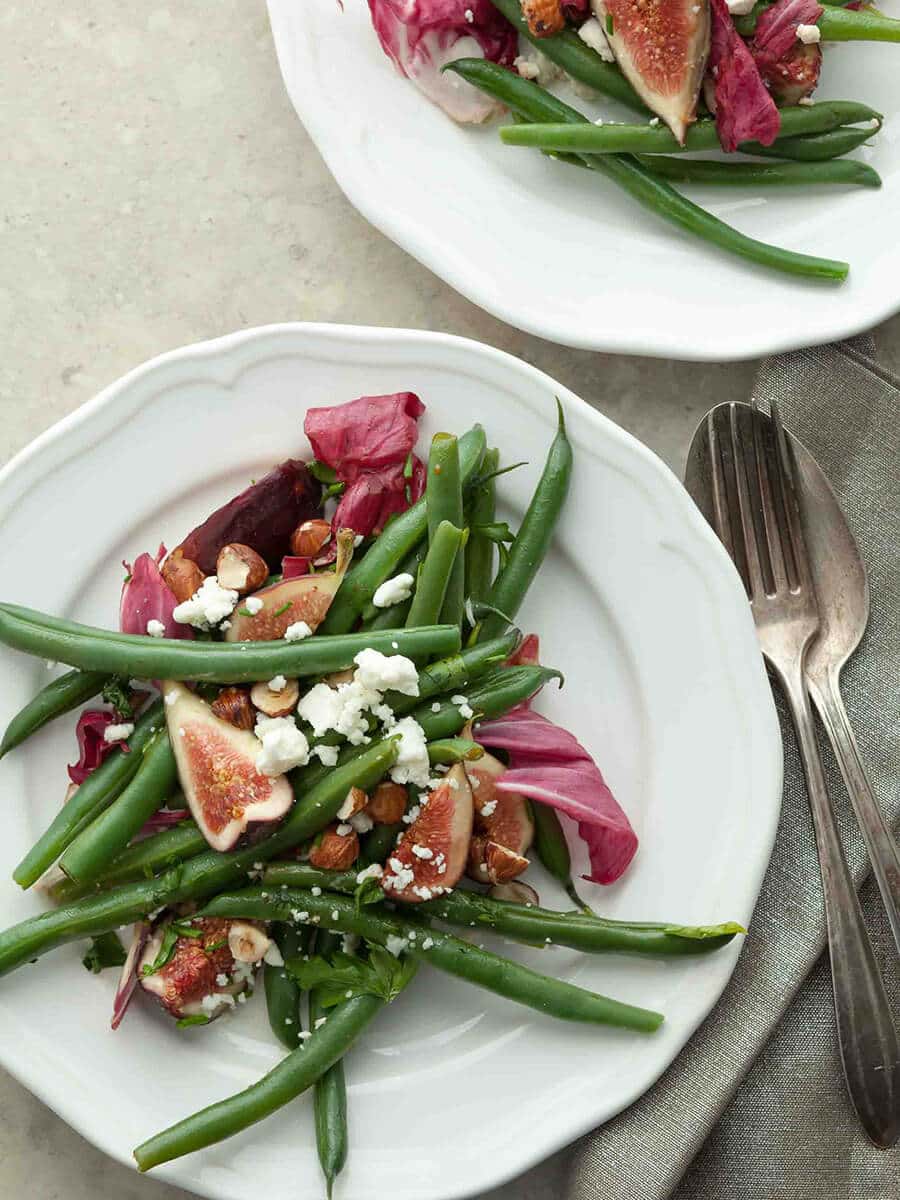 Fig, Green Bean & Radicchio Salad
This salad is a lively mix of textures and flavors with each bite being a little creamy, crunchy and sweet. There's a wonderful creaminess and tang from the cheese, welcomed crunch from the hazelnuts and gentle sweetness from the figs.
Prep Time
15 min
Cook Time
12 min
Ingredients
16 oz Slender Green Beans or French Haricots Verts
2 tbsp Balsamic or Sherry Vinegar
2 tbsp Extra Virgin Olive Oil
1 tbsp Naturally Sweetened Fig Jam
Coarse sea salt and freshly ground pepper to taste
2 tbsp finely chopped fresh chives
¼ cup fresh flat-leaf parsley roughly torn
1 Small Head of Radicchio roughly torn
1 (about 6-8) fresh ripe figs halved or quartered
1/4 cup hazelnuts lightly toasted and roughly chopped
Président® Fresh Goat Cheese or Président® Valbreso Feta®
Directions
Bring a large pot of salted water to a boil.
Add green beans and cook for 2-3 minutes, or until barely crisp-tender. (Be careful not to overcook them as they'll lose their color and crunch.)
Drain and rinse green beans under cold water or in an ice bath until cool to the touch. Pat dry.
In a large bowl, whisk vinegar, olive oil, fig jam, and salt and pepper to taste.
Toss cooled green beans, chopped chives, torn parsley and radicchio leaves with vinaigrette.
Place on large platter. Top with quartered figs, toasted hazelnuts, and cheese.
Season with additional salt and pepper if desired and serve immediately.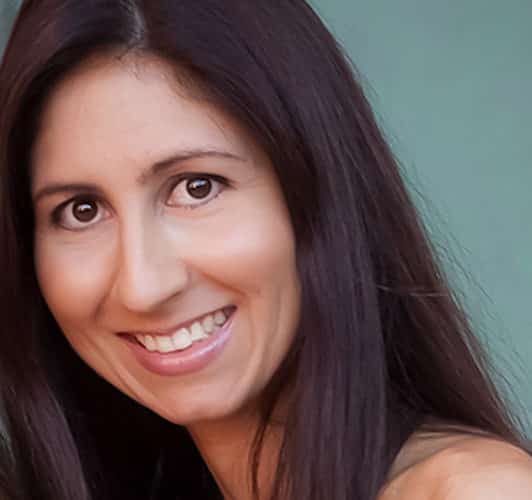 Recipe by
Sylvie
Sylvie is the recipe developer, food photographer and real food lover behind Gourmande in the Kitchen. She loves spending time in the kitchen creating simple, seasonal, whole-food recipes while still indulging her inner gourmande. All of Sylvie's recipes focus on fresh ingredients, with minimal preparation, and she hopes her readers will find everyday mealtime inspiration that makes eating healthy easier
Gourmande in the Kitchen