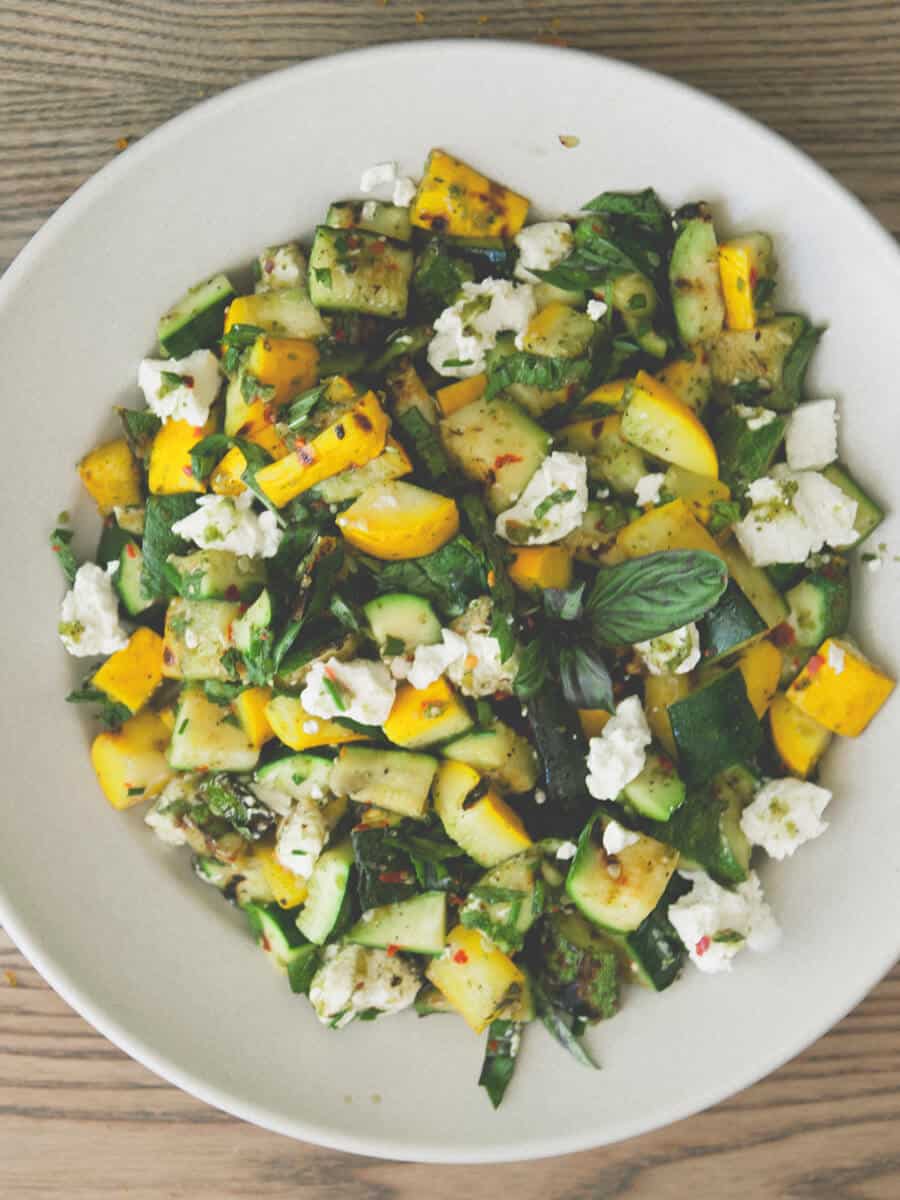 Grilled Zucchini Salad
A light and refreshing salad created with grilled vegetables, bright Feta cheese and classic herbs. Pair with a crisp glass of rosé and you have yourself the perfect summer evening meal.
Prep Time
15 min
Cook Time
6 min
Ingredients
4 zucchinis (or summer squashes) cut lengthwise in 1/2" thick pieces
1 tbsp olive oil
1/2 cup basil thinly sliced
1/4 cup mint chopped
1/2 tsp dried chili flake
4 oz Président® Fresh Goat Cheese (or Président® Regular Feta Crumbles with sun-dried tomato and olives or Président® Regular Feta Crumbles)
Kosher salt
Freshly ground pepper
Directions
Heat up a grill (or grill pan) to high heat.
Drizzle the zucchini slices with olive oil and season with salt and pepper.
Grill for about 3 minutes on each side, or until dark lines form.
Let the zucchini cool for about 5 minutes (just so it's not super hot), and chop into 1/2" pieces.
Combine the chopped zucchini with herbs and chili flake, and finish with crumbled goat cheese or feta.
Season to taste, and enjoy!
Recipe by
Claire
Claire is a Los Angeles-based blogger who has turned food into an intellectual and hunger-driven passion. She works as a commercial director, food photographer and writer, and uses her blog, The Kitchy Kitchen, as an experimental playground. Claire is a self-taught chef with an incurable curiosity about food that has pushed her to taste, create and study anything and everything. Her cookbook, The Kitchy Kitchen: New Classics for Living Deliciously, will be released in August.
The Kitchy Kitchen