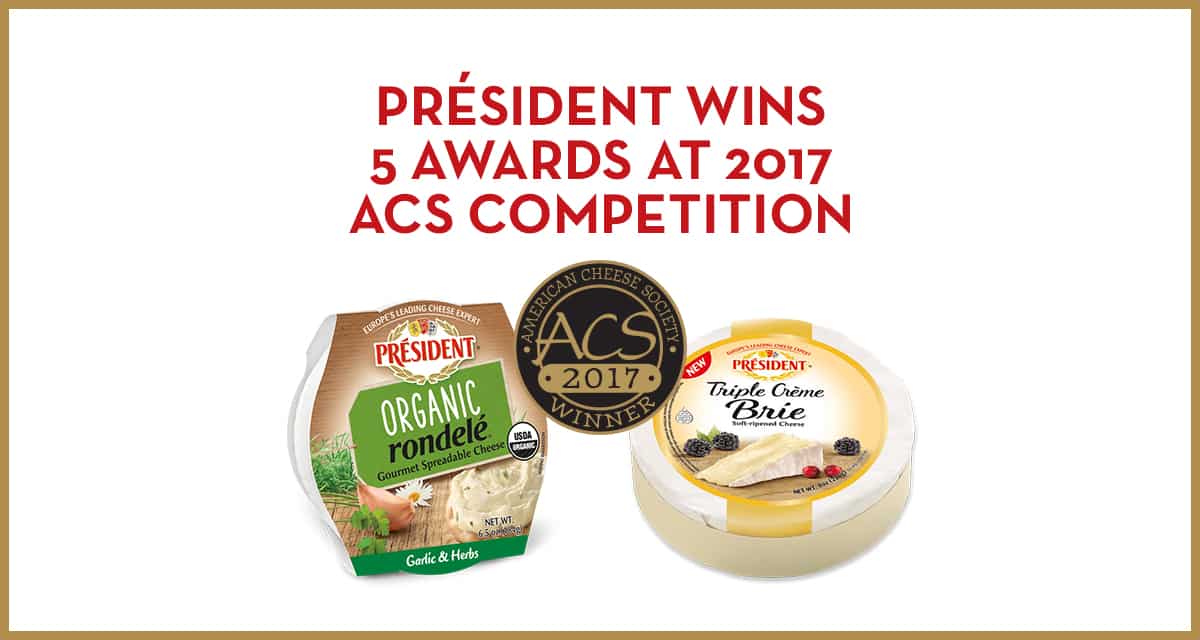 American Cheese Society Awards President® Five Medals
Président is honored to take home five awards from the American Cheese Society, the largest cheese competition in North America.
Our new 8oz round Président Triple Crème Brie won gold and our 3kg Triple Crème Brie won silver in the triple crème category. Additionally, Président Brie Torte Garlic & Herbs won silver and Président Traditional Brie won bronze.
rondelé® by Président® Organic Garlic & Herbs won gold in the cheese spread category. Perfect for snacking and small bites, we love pairing rondelé with pita, tomatoes and basil.
We're honored to continue our tradition of excellence at this year's awards. Find these award-winning products at a store near you!
Be sure to share your creations with us on Facebook, Instagram and Twitter by tagging Président Cheese and #lifewellpaired!