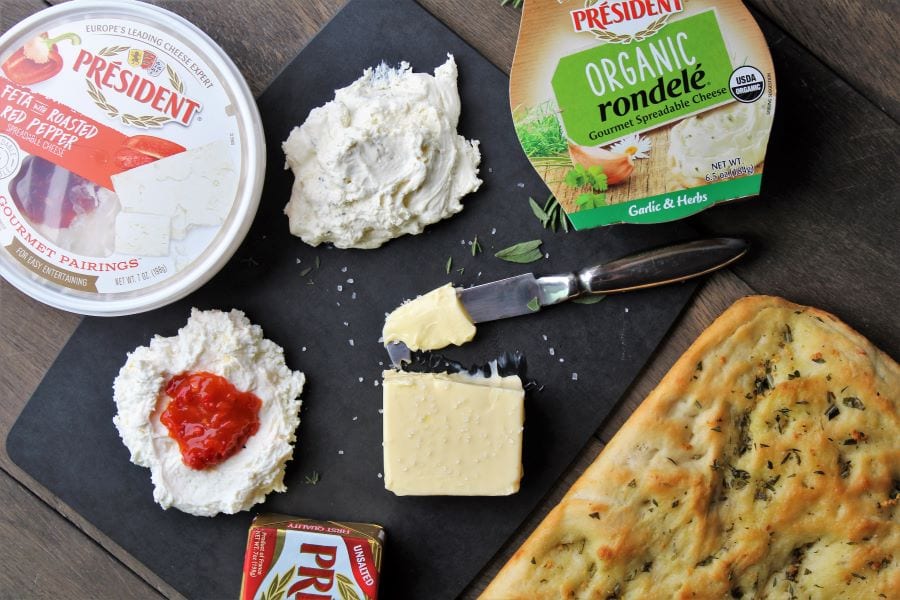 Home Baked Garlic Herb Focaccia Bread
Bread and cheese are sure to please any crowd at your next gathering – because who would say no to bread and cheese? Cheese boards don't have to be limited to only sliced cheese and crackers. The Président® brand offers a variety of flavorful, gourmet spreadable cheeses that pair perfectly with this recipe for Home Baked Garlic Herb Focaccia Bread.
Fresh Baked Garlic Herb Focaccia Bread is easy enough for a beginner baker or someone who has never made homemade bread before. Be sure to start with high-quality olive oil and fresh herbs to ensure high-quality, rich flavor bread. Quick Pro Tip: Since you'll be using a lot of olive oil, it's important to go with a high-quality choice – you will be able to really notice the enhanced flavor. The fresh herbs and garlic infuse all of their flavors and aromas into the olive oil, which will permeate into each and every bite.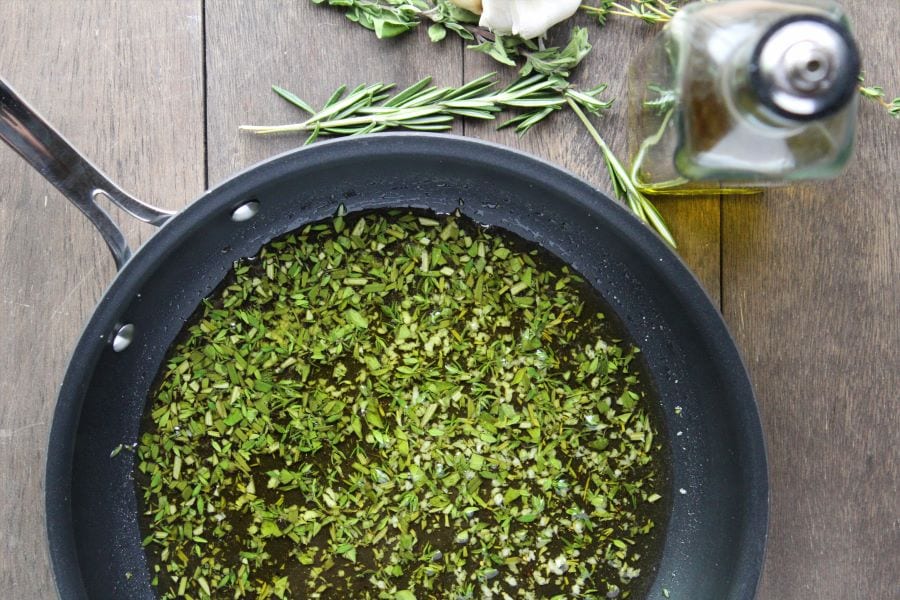 rondelé® by Président® Garlic and Herbs pairs beautifully with this focaccia bread. Creamy, smooth and full of complementary flavors to the focaccia bread, this spreadable cheese is a no brainer for this pairing.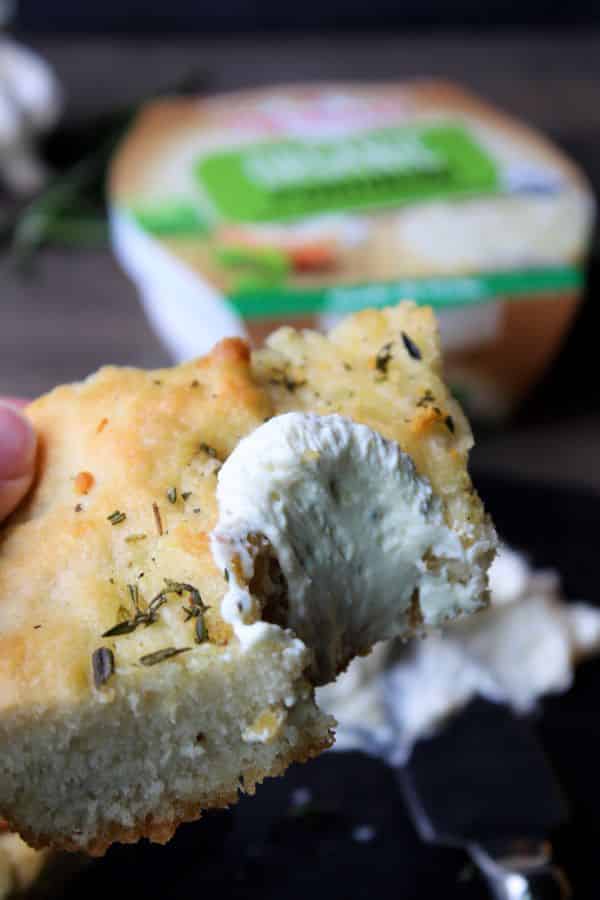 Président® Gourmet Pairings™ Feta With Roasted Red Pepper also deserves a spot on your next cheese board. Roasted red peppers are a naturally delicious pairing to feta cheese. With no artificial colors or flavors, this tangy spread is the perfect pairing for the herby focaccia. It spreads and dips like a breeze!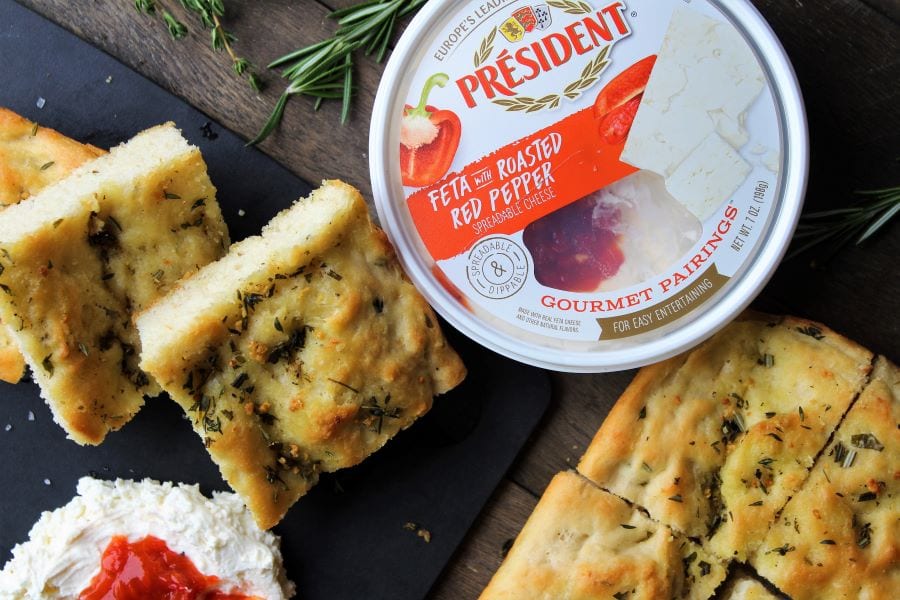 Looking for a more traditional pairing? Président® Unsalted Butter Bar is silky, creamy and melts perfectly over the warm focaccia bread – there's a reason bread and butter are such a classic combination. Serve it on your cheeseboard just as you would any of these spreadable cheeses or let the bread shine all on its own board accompanied by France's #1 Butter.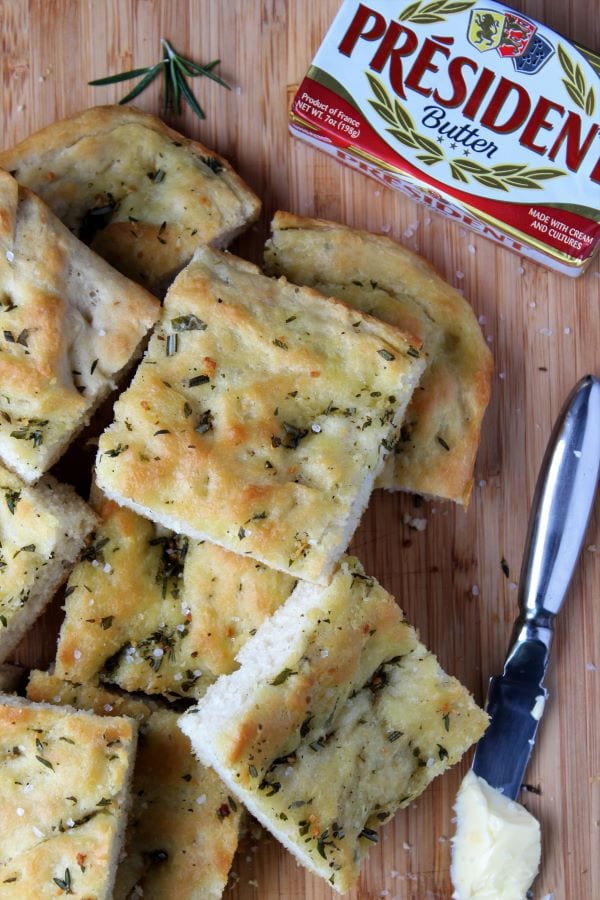 Think outside the cheeseboard box and serve up this simple, yet gourmet, spreadable cheese board with Home Baked Garlic Herb Focaccia Bread at your next gathering.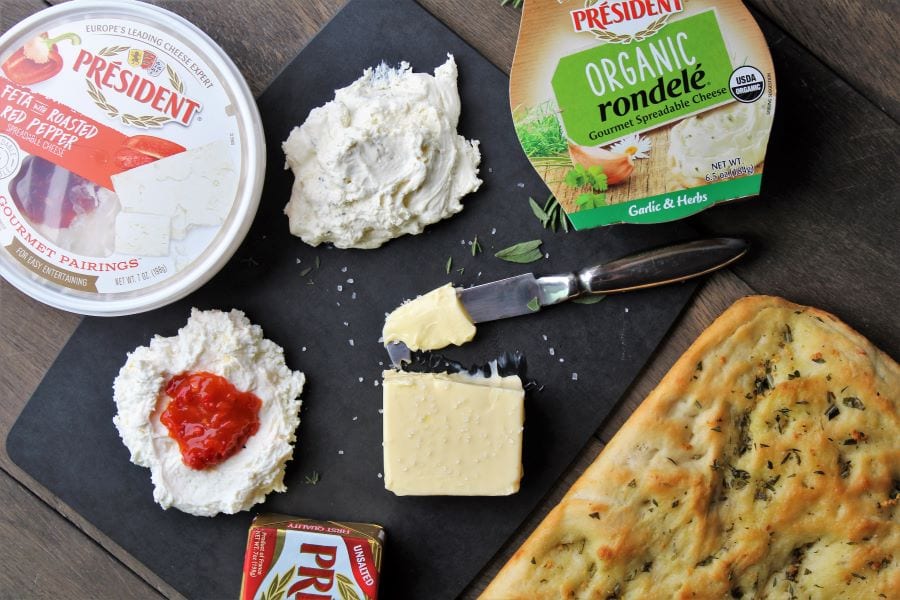 Home Baked Garlic Herb Focaccia Bread Recipe
Total Time: 2 hours 15 minutes
Servings: 12 squares
Ingredients
½ cup high-quality extra virgin olive oil
2 cloves fresh garlic, minced
1 tbsp fresh rosemary, minced
1 tbsp fresh oregano, minced
1 tbsp fresh thyme, minced
¼ tsp black pepper
1 cup of warm water
¼ tsp honey
2 ½ tsp active dry yeast
2 ½ cups all-purpose flour
1 tsp kosher salt
Directions
Combine olive oil, garlic, all fresh herbs and pepper in a medium skillet. Heat over med-low heat for about 10 minutes until fragrant. Remove from heat and set aside.
In a medium bowl combine warm water, honey and yeast. Stir together a few times and let sit for about five minutes. Mix in one cup of the flour and ¼ cup of the olive oil mixture. Stir just until flour is combined and let sit for five minutes.
Add in the other 1 ½ cups of flour and the kosher salt. Stir until it just comes together. Flour a workspace or cutting board. Have a small amount of flour on standby if needed to avoid sticking. Knead the dough about 15 times. Transfer dough ball to an oiled large bowl. Cover with a damp towel for one hour to let rise. Preferably a warmer area of the kitchen.
Once the dough has risen for one hour, preheat the oven to 450 °F. Spoon two tbsp of the olive oil mixture into a 9×13 baking pan spread evenly. Next, pour the dough into the baking pan and press into the pan using your fingertips to push into the corners until its spread evenly, and dimpled. Then, spoon remaining olive oil and herb mixture over the top. Let sit and rise for another 20 minutes before baking.
Bake for 12-15 minutes or just until golden brown. Cool, slice, and serve with your favorite Président® spreadable cheeses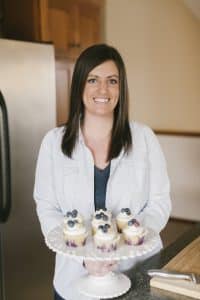 Laura is a Minnesota-based foodie, blogger, recipe developer, and food photographer. She is the creator and author of the blog waystomyheart.com. When she is not in the kitchen cooking and baking, she is likely dining out with her husband Erik at one of many fabulous Twin Cities restaurants where she gets a lot of her cooking inspiration.