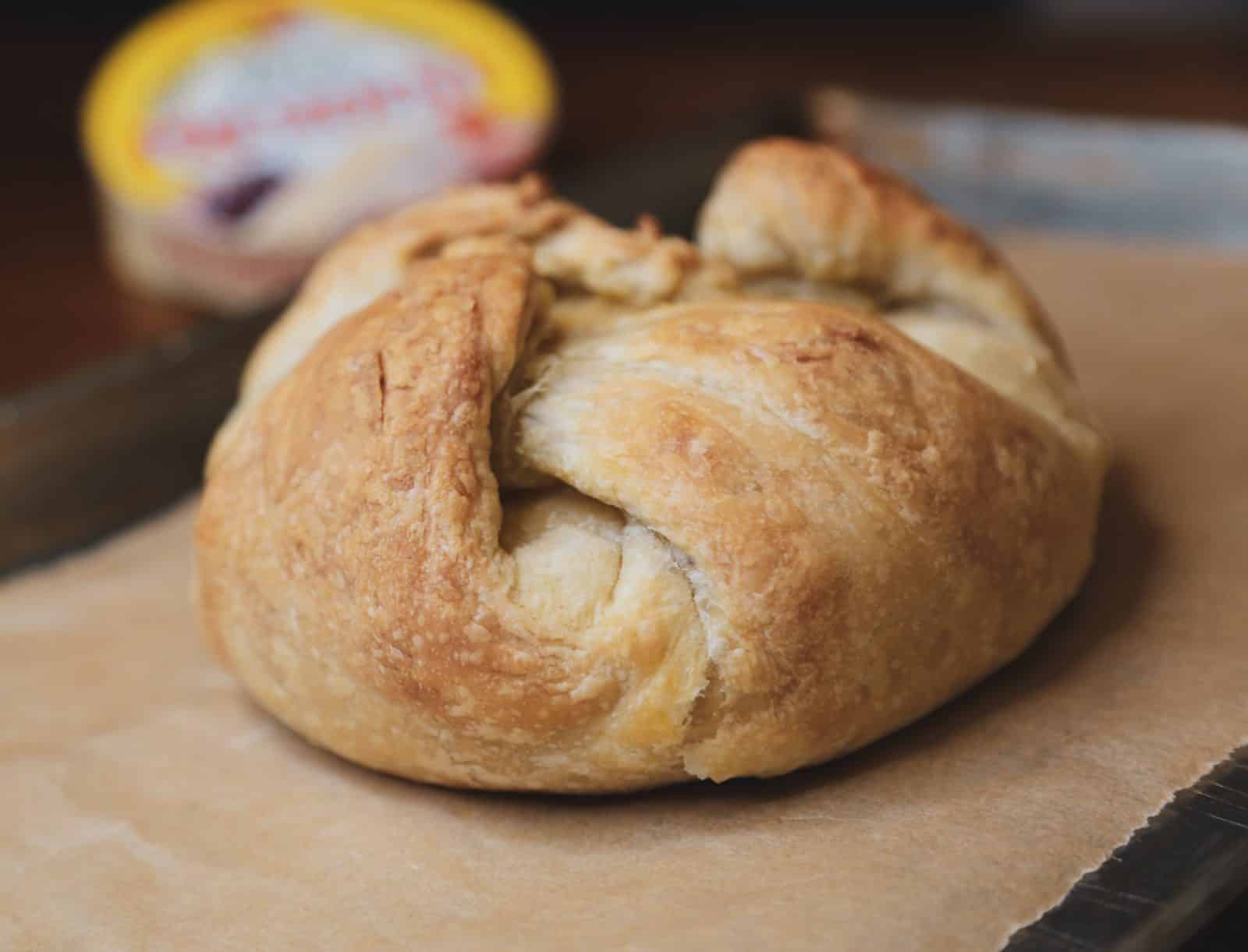 How To Make Brie En Croute
Brie En Croute is a fluffy, doughy twist to your classic Baked Brie. The best part? It's so simple and can be incorporated into any part of your meal as an appetizer, entrée or dessert depending on how you decide to dress it. Greet the cooling weather with this versatile dish. Baked Brie is a winter meal staple, but Brie En Croute adds a flaky element that elevates it to the next level.
Baking Brie En Croute
Brie En Croute is simpler than it sounds. Start by preheating your oven to 400º Fahrenheit. While your oven warms, thaw out one sheet of puff pastry. Place a Président® Brie round in the center of the puff pastry and fold the corners of the puff pastry until it completely wraps your Brie round.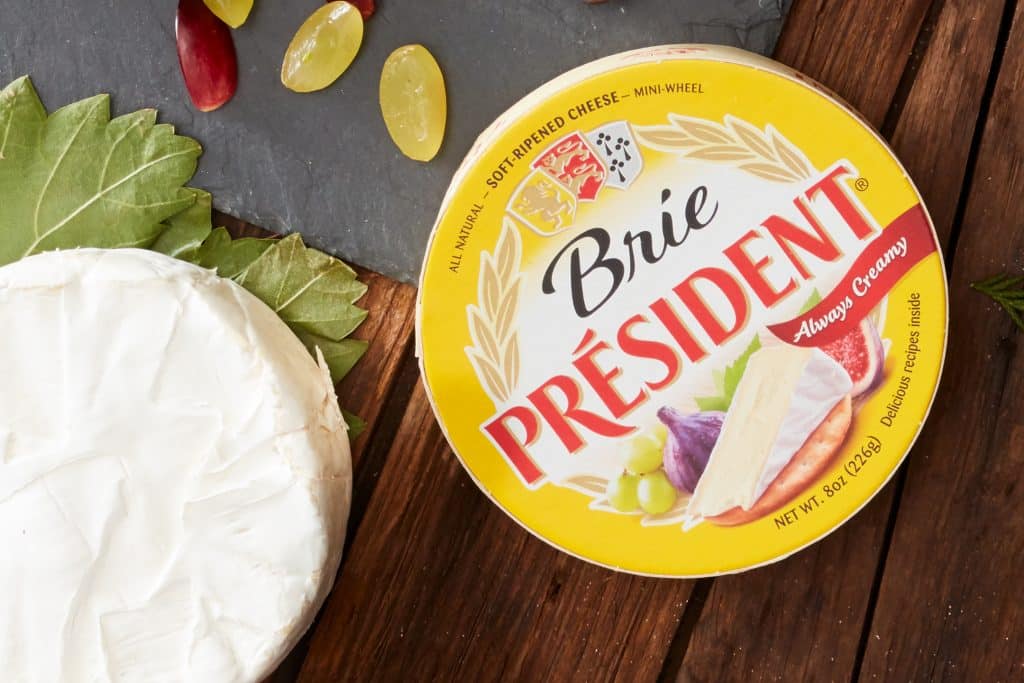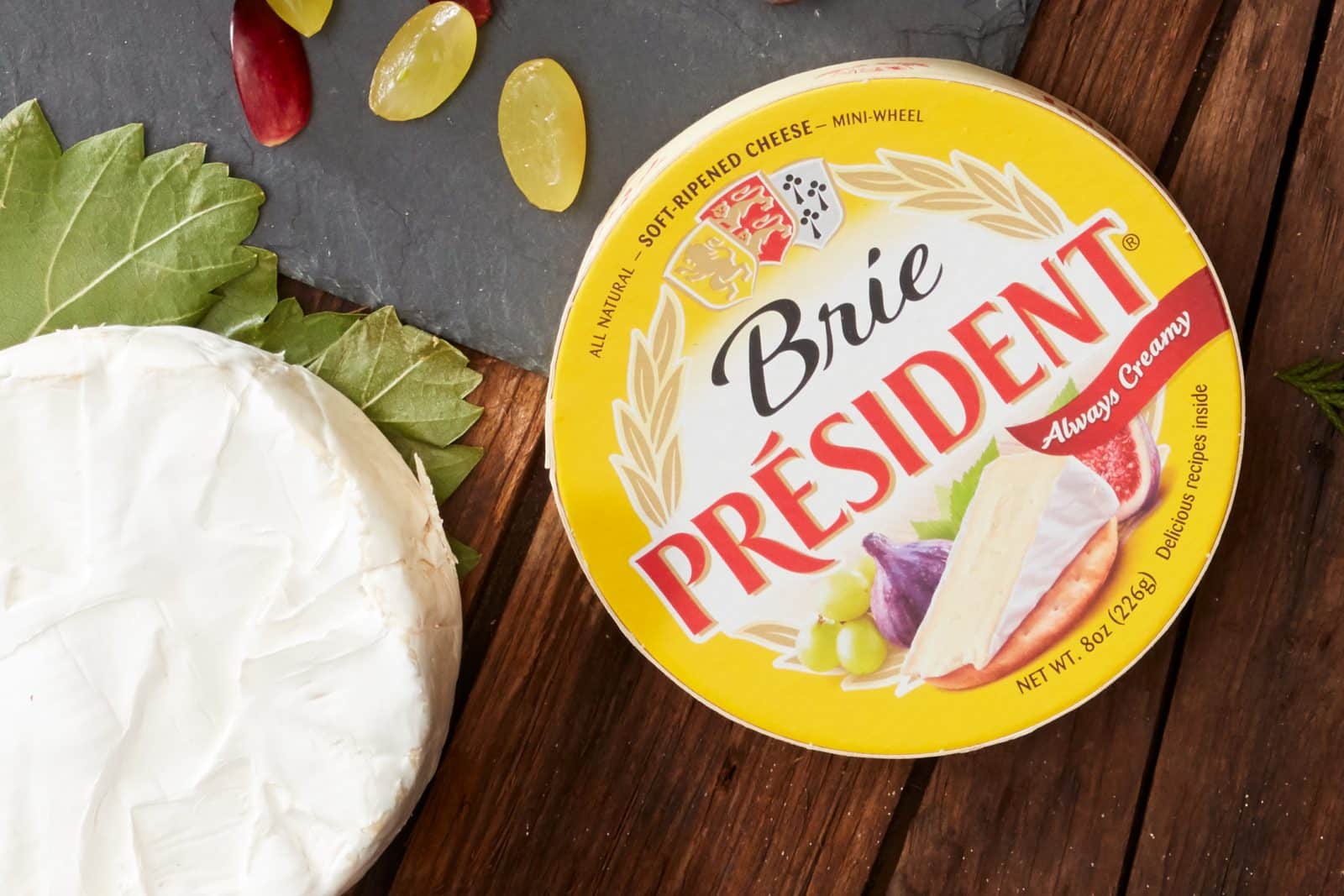 Whip one egg in a small bowl and brush the outside of the puff pastry with a light, even layer. Then, bake the encased Brie in the oven for 35-40 minutes until it becomes golden. Let it cool for about 5-10 minutes before enjoying. Pro Tip: You can follow this exact same method but substitute Président® Wee Brie for a delicious bite-sized version!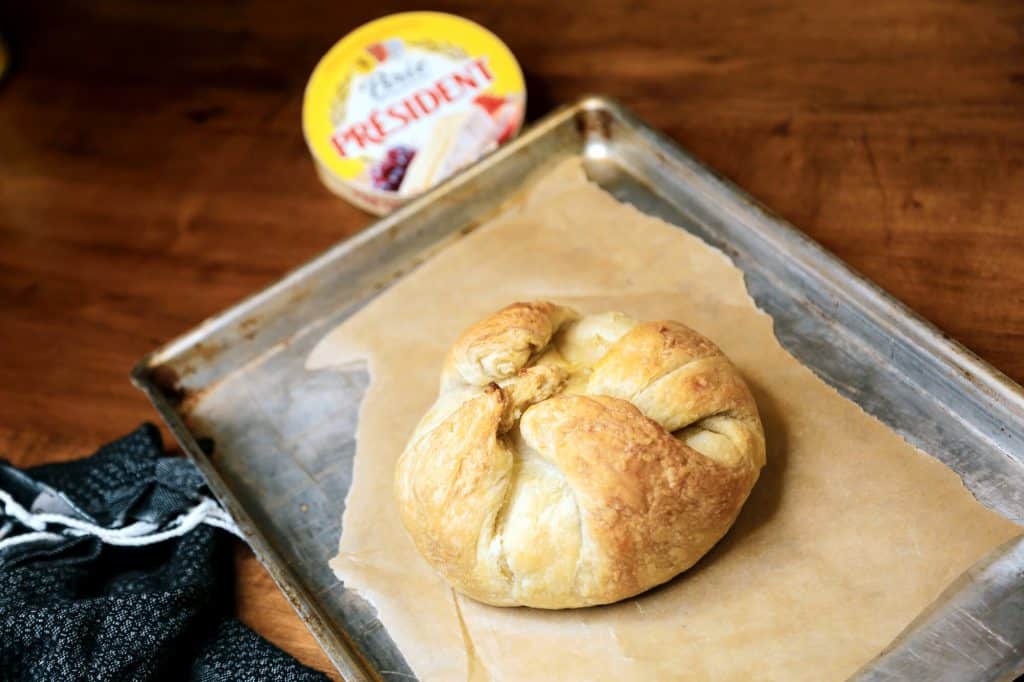 Suggested Accompaniments
When serving this dish as an appetizer, you want to choose savory accompaniments such as olives, cornichons, prosciutto, caramelized onions or balsamic vinegar–you can even place these ingredients on your Brie before wrapping it in the puff pastry to bake them in.  For more information on this method, check out this recipe for Prosciutto-Wrapped Baked Brie.
If you're planning to conclude your meal with a Brie En Croute dessert, opt for sweeter pairings such as thinly sliced peaches, plums, apricots or pears. You can also drizzle some honey or a dab of your favorite fruit jam.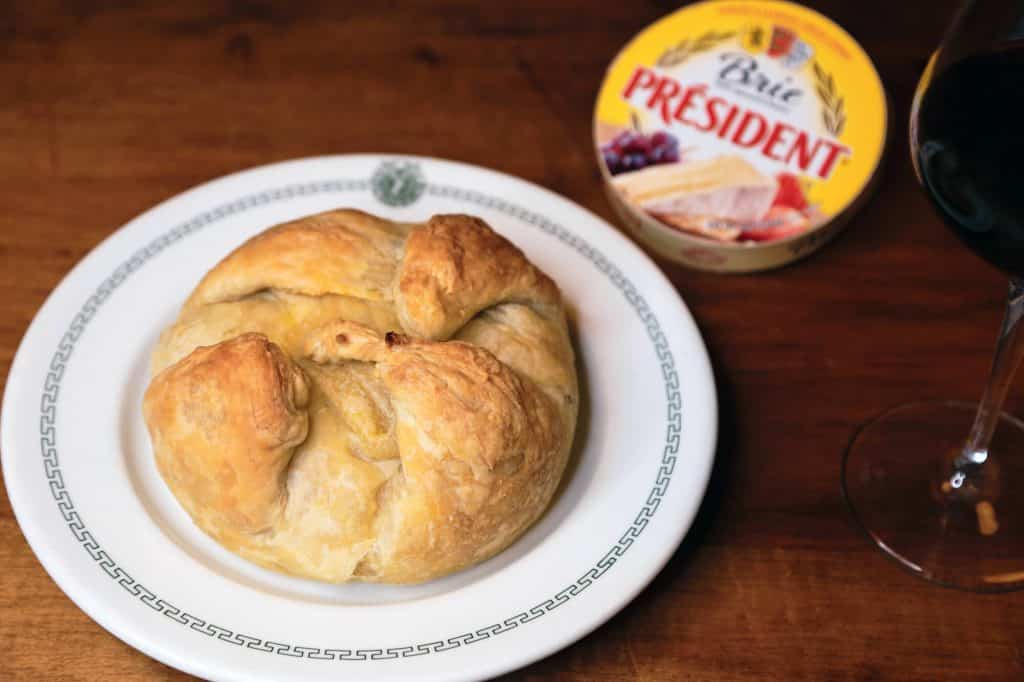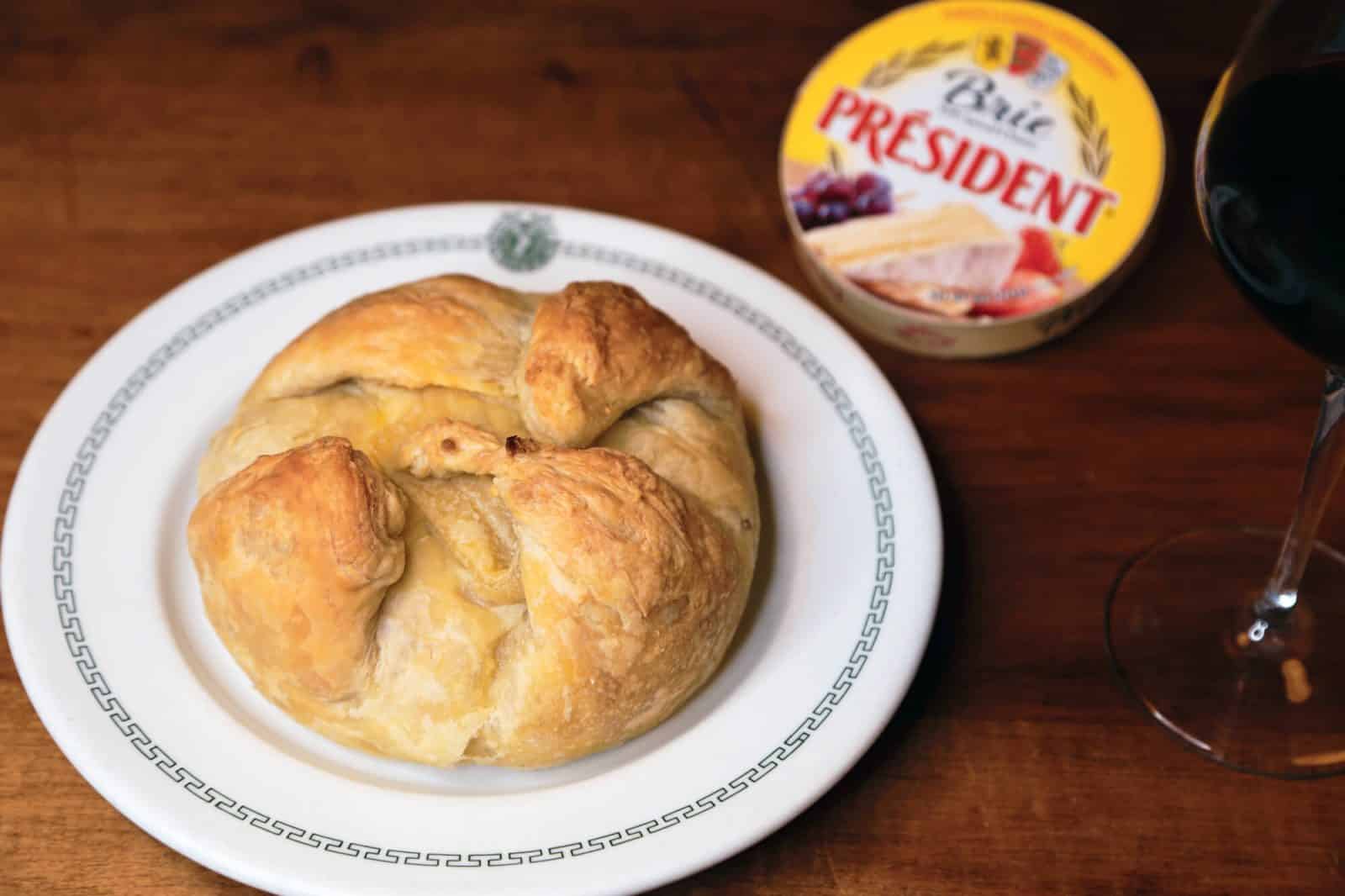 Recommended Wine and Beer Pairings
A bloomy, mild cheese like Brie calls for a smoother drink to go with it. This dish would do well with a Sauvignon Blanc or celebratory Champagne. If you prefer reds, choose something smooth like a Pinot Noir, Syrah or a mug of festive mulled red wine. Beer aficionados should choose a rich Imperial Stout, light Berliner Weissbier or some fruity cider. Fill up a glass and cheers to this warm and gooey fan favorite!