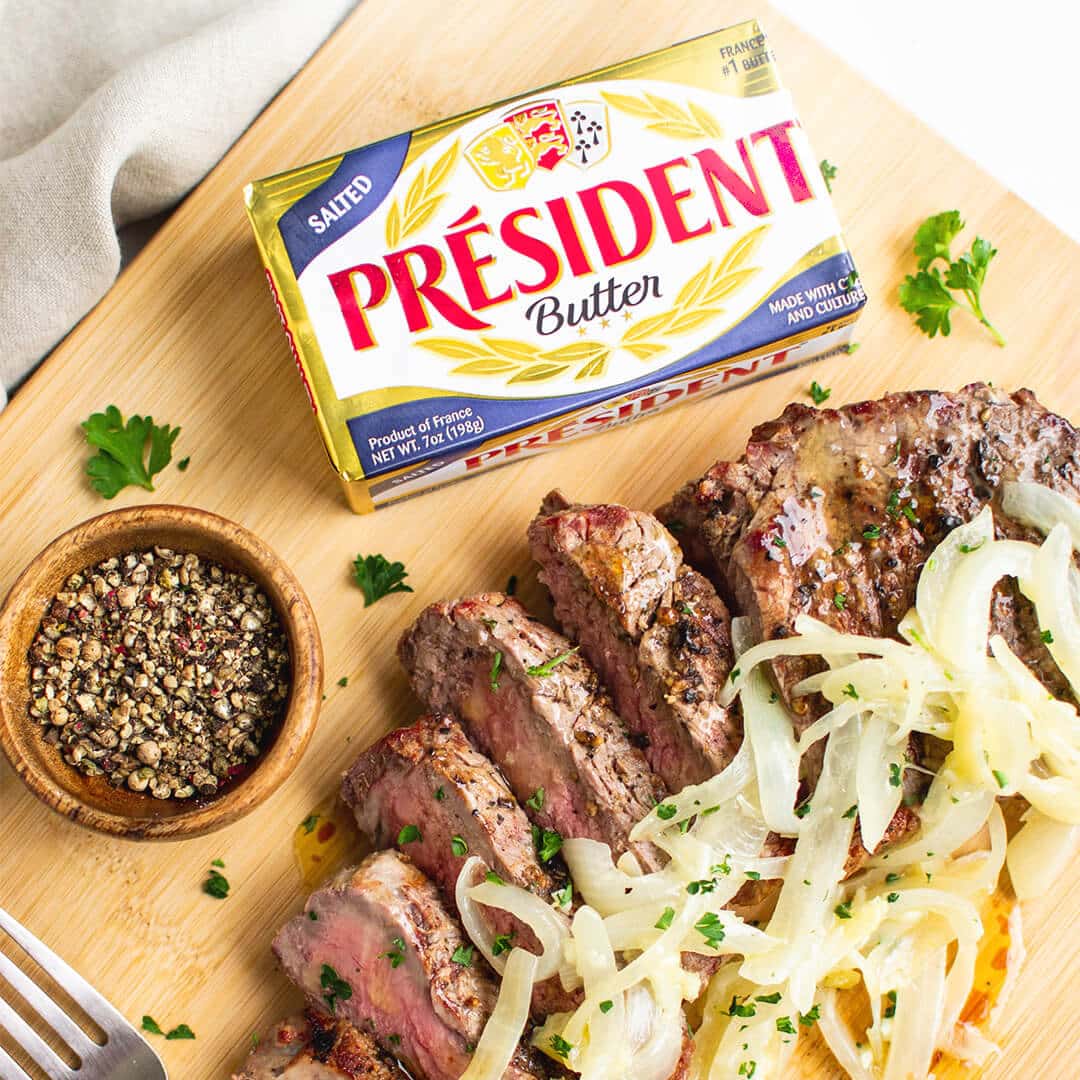 Président® Butter Grilled Steak with Sauteed Onions
Grilled steak is a summertime staple but kick up your grilling game by adding these amazing garlic butter onions! Sweet onions are sauteed low and slow in Président Butter and garlic, then served alongside perfectly grilled steak.
Prep Time
30 min
Cook Time
24 min
Ingredients
Two 8 oz New York Strip Steaks (or your favorite cut, approx. 1 inch thick)
Coarse salt
Fresh ground pepper
6 cup sweet onions, sliced
6 cloves of garlic, minced
4 tbsp Président Butter
1 tsp salt
1/2 tbsp parsley (optional)
Instructions
Over medium-low heat, melt Président Butter
Add sliced onions and cook for 6-7 minutes, stirring occasionally.
Add garlic and season onions with salt. Cook for an additional 6-7 minutes.
Add parsley, if desired.
Take steaks out of the refrigerator and allow them to come to room temperature (about 30 minutes).
Pat steaks with a paper towel to remove any excess juices, then season liberally with coarse salt and fresh ground pepper.
On the grill, sear steak over direct heat for 3 minutes on each side. Then, remove from direct heat and cook over indirect heat for another 5-8 minutes or until desired doneness. (internal temperature should be 135-145 for medium).
Cover with foil and allow steaks to rest for about 5 minutes. Cut into slices and top with the sauteed garlic butter onions!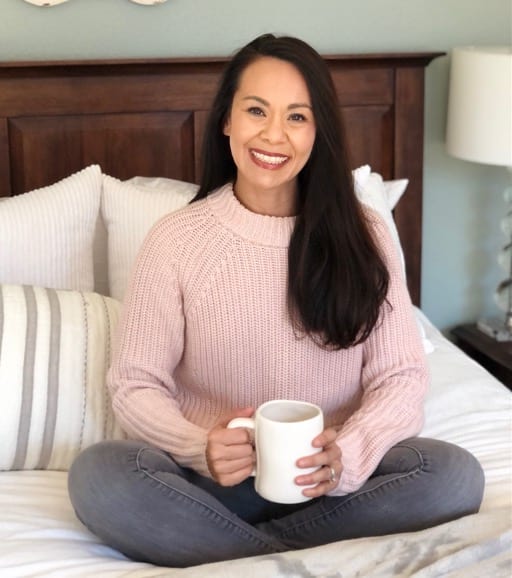 Recipe by
Casey
Casey is a mom of three, teacher, wife and blogger at Get On My Plate. She has a passion for cooking and loves teaching other busy moms how to uncomplicate cooking at home. On her blog, she provides quick and simple, yet flavorful meals the whole family can enjoy. When she's not in the kitchen or photographing food, Casey enjoys spending time with her family, camping, traveling and red wine.
Get On My Plate