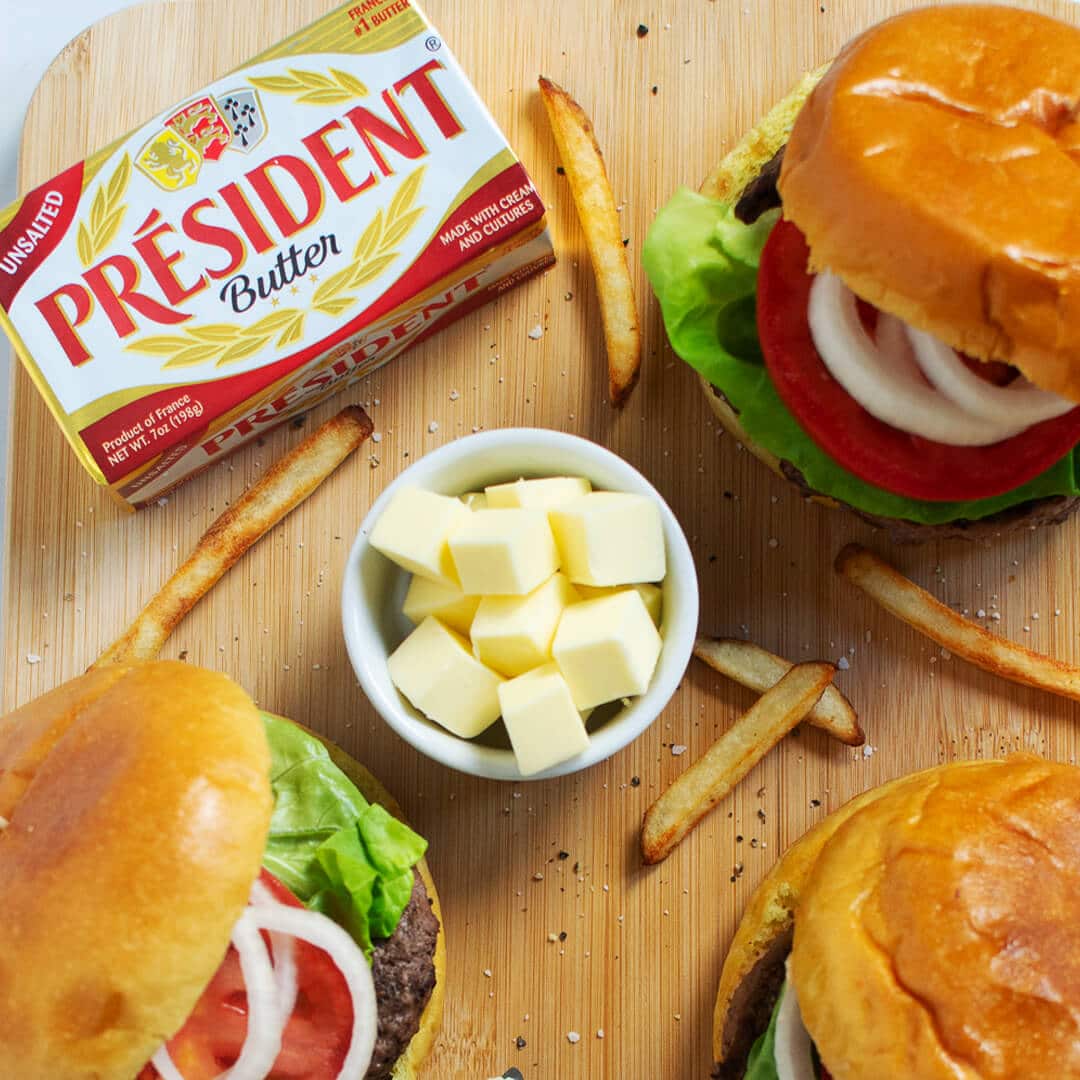 Président® Classic Butter Burger
A decadent twist on a classic burger. A decadent buttery burger topped with crisp lettuce, tomatoes and onions, all between a brioche bun.
Prep Time
10 min
Cook Time
10 min
Ingredients
1.5 lb ground beef (80% lean)
Salt and pepper
4 brioche burger buns
3 tbsp Président Unsalted Butter
4 tbsp mayonnaise
4 tbsp ketchup
2 tbsp dill relish
Iceberg, butter or romaine lettuce
Tomatoes, sliced
Onions, sliced
Instructions
Prepare your burger sauce by mixing the ketchup, mayonnaise and dill relish together. Refrigerate until ready to use.
Form meat into (4) 4-inch patties (about ½ inch thick). Season both sides with salt and pepper.
In a large skillet over medium-high heat, melt 3 tablespoons Président Unsalted Butter.
Cook burgers until internal temperature reaches 155-160 degrees, flipping one time (about 3 minutes on the first side and 2 minutes on the second side).
To assemble, spread one tablespoon of burger sauce on bottom bun, followed by the butter burger, lettuce tomato and onion. Add more burger sauce to the top bun and enjoy!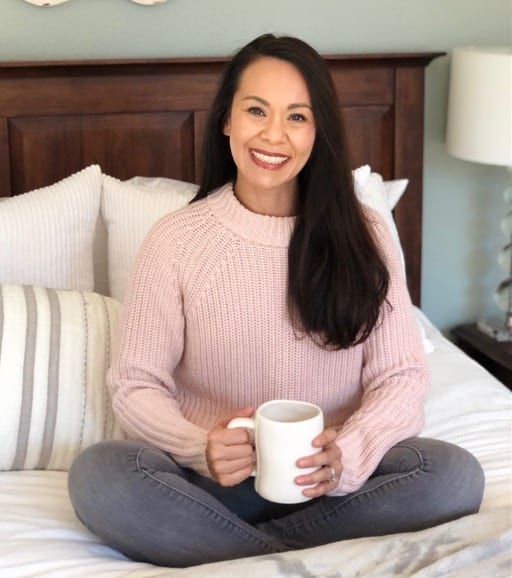 Recipe by
Casey
Casey is a mom of three, teacher, wife and blogger at Get On My Plate. She has a passion for cooking and loves teaching other busy moms how to uncomplicate cooking at home. On her blog, she provides quick and simple, yet flavorful meals the whole family can enjoy. When she's not in the kitchen or photographing food, Casey enjoys spending time with her family, camping, traveling and red wine.
Get On My Plate