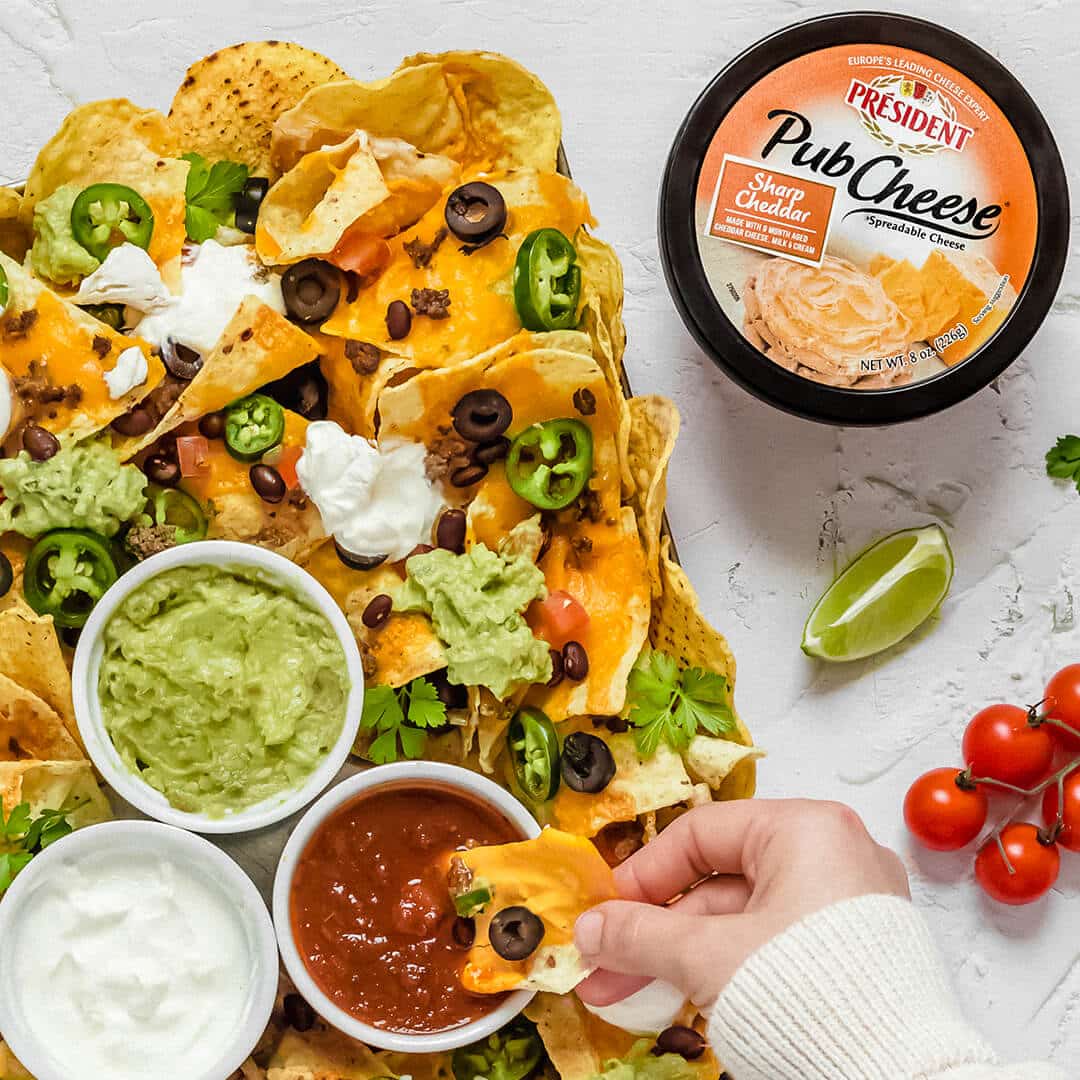 Pub Cheese® by Président® Sharp Cheddar Nachos
Nachos topped with Pub Cheese Sharp Cheddar, ground beef (or chorizo), black beans, black olives, jalapeño peppers, tomato, salsa, guacamole and sour cream.
Prep Time
15 min
Cook Time
20 min
Ingredients
8 oz (1 container) Pub Cheese By Président Sharp Cheddar
1/3 lb ground beef or chorizo
1/2 onion, diced
1 tsp salt
1 tsp black pepper
1 package restaurant-style tortilla chips
1/2 can black beans, drained
1/2 can pitted black olives, drained and chopped
1 tomato, diced
3-4 sliced jalapeño peppers
1/2 cup salsa
1/2 cup sour cream, or more to taste
1/2 cup guacamole, or more to taste
Instructions
Start off by warming a skillet to medium heat.
Add ground beef (or chorizo), cooking and stirring for about 10-15 minutes until it's no longer pink.
Add in diced onions and stir for 5-6 minutes until until translucent.
Sprinkle with salt and pepper, to taste, and remove from the heat and set aside.
Next, spread tortilla chips on a baking sheet.
Transfer the tub of 8 oz. Pub Cheese Sharp Cheddar into a microwave safe bowl and heat for 30 seconds.
Top tortilla chips with melted Pub Cheese and sprinkle black beans, black olives, tomatoes, peppers and the ground beef (or chorizo) mixture.
Serve with salsa, sour cream and guacamole.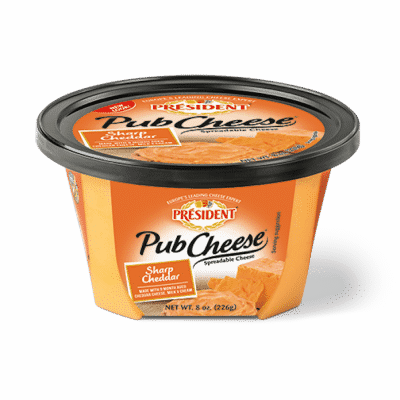 Pub Cheese® by Président® Sharp Cheddar
Aged cheddar expertly combined with milk and cream.
Learn More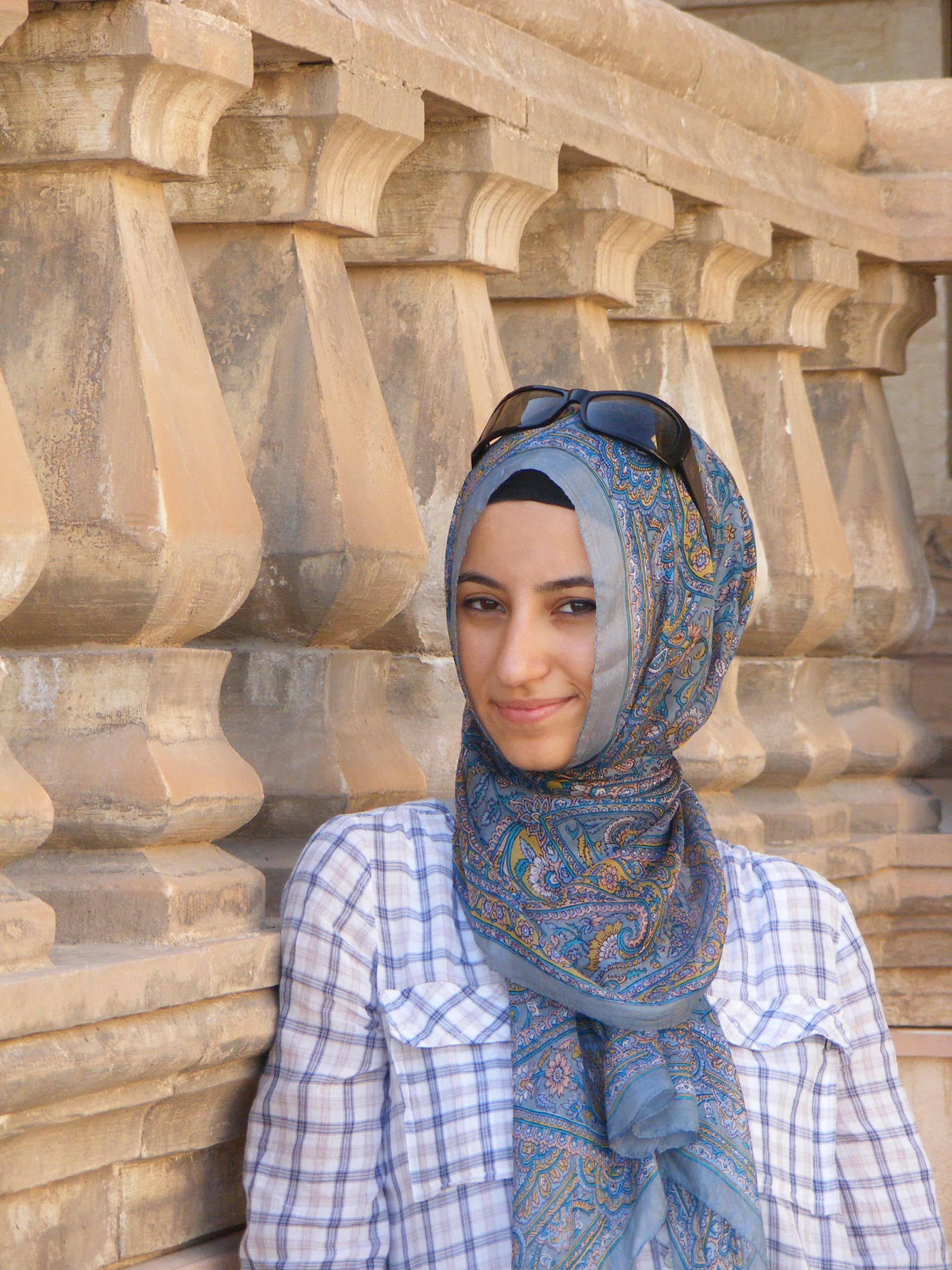 Recipe by
Esra Mese
Esra Mese is an Architect and mother to two beautiful kids. When she's off the clock, she enjoys spending her time cooking and baking. Lately, she has discovered a passion for food photography and food styling which has led to the launch of Charmer Kitchen. She loves challenging herself by trying different recipes and learning new things.
Charmer Kitchen