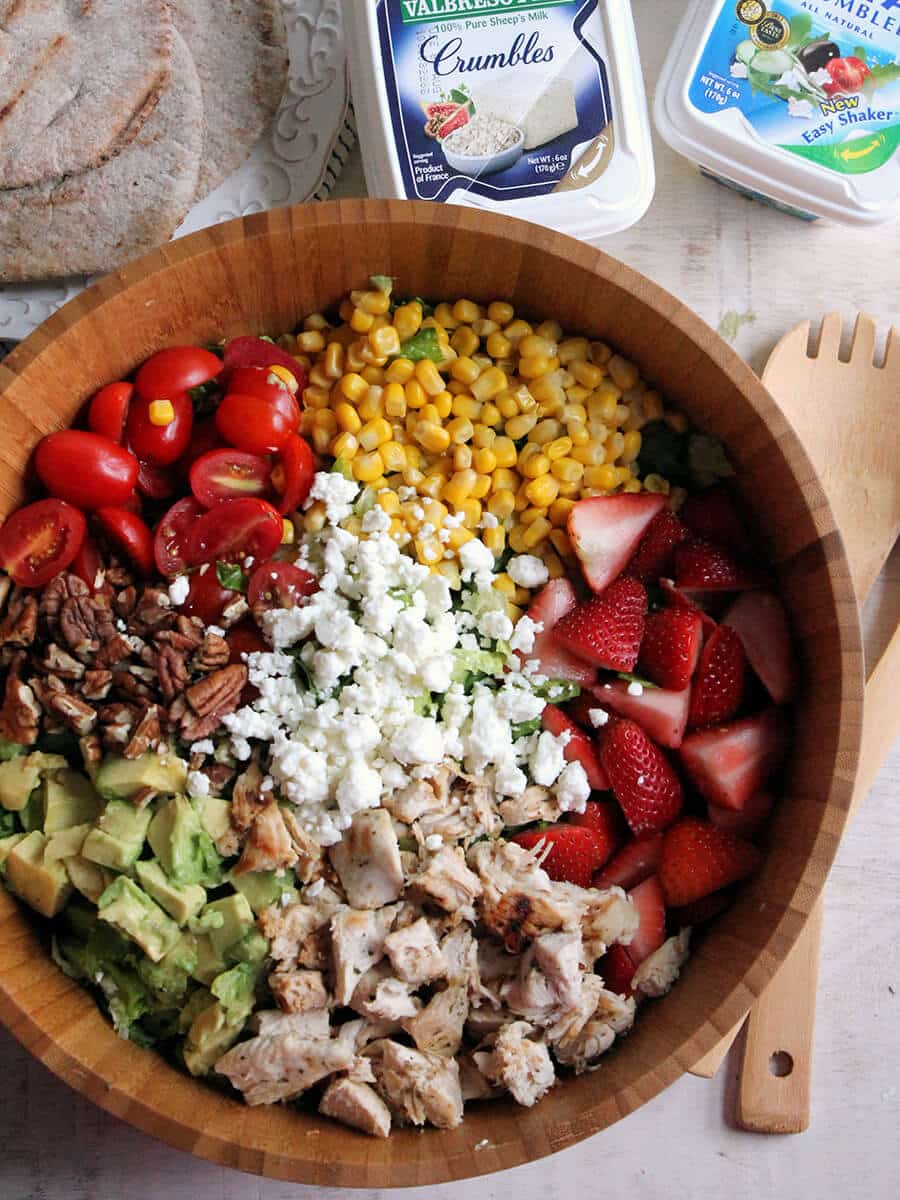 Chopped Chicken Summer Salad
A stunning summertime salad that is slightly sweet and perfect for serving at potlucks or BBQs. Romaine lettuce, ripe strawberries, summer corn, chicken, avocado, tomatoes, pecans and Président Feta create an easy chopped salad that is highly versatile. Swap out chickpeas for chicken to make it vegetarian or add any other delicious summer fruits for an extra punch of summer.
Vinaigrette Ingredients
1 Lemon juiced
1 tsp Honey or Sugar
1 tsp Apple Cider Vinegar
3-4 Basil Leaves finely chopped
1 Clove Garlic minced
2 tsp Olive Oil
Vinaigrette Directions
In a medium bowl, whisk together all vinaigrette ingredients.
Add salt and pepper to taste.
Salad Ingredients
2-3 Large Romaine Hearts washed and chopped
6 oz Grilled Chicken Breast chopped
1 ½ cup Ripe Organic Strawberries quartered
1 cup Grape Tomatoes halved
2/3 cup Sweet Corn
1 Avocado diced
¼ cup Toasted Pecans or Almonds coarsely chopped
1/3 cup Président® Feta Crumbles
Salt and Pepper
Salad Directions
In a large bowl, add romaine.
Top with all ingredients except avocado, pecans, and feta.
Add in dressing and toss salad gently.
Transfer to cold salad bowls, garnish with avocado, pecans, and feta.
Add more salt and pepper, if desired. Serve with crunchy tortilla chips or corn tortillas.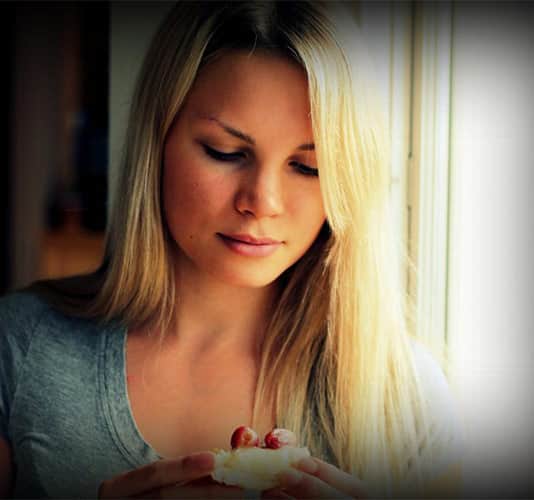 Recipe by
Monique
Monique had an early start in the kitchen, thanks to her Puerto Rican mother and a father who loved to bake. She continued her training in college before making waves in the food world, winning recipe contests and meeting celebrity chefs. Her blog Ambitious Kitchen is filled with recipes for a healthy, active lifestyle, including some gluten-free and vegan creations that will knock your socks off. Monique loves yoga, all things coconut, and partaking in as many adventures as possible.
Ambitious Kitchen