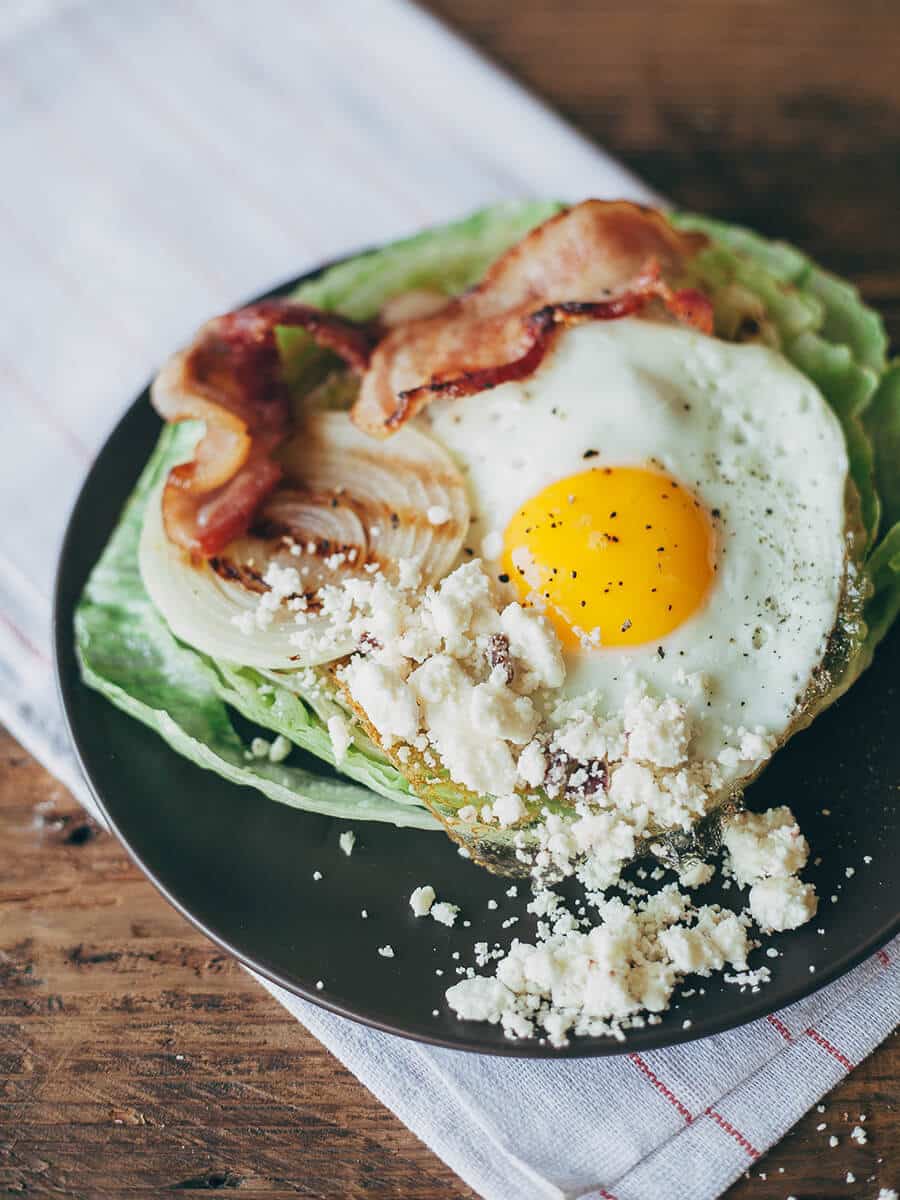 A Creative Salad Party
Make the salad the star of the dinner with theses exciting twists on traditional salads. Full of savory ingredients and rich Président® cheeses, these summer salads are highly satisfying.
Prep Time
10 min
Cook Time
45 min
Fried Egg Wedge Salad Ingredients
1 Head of Lettuce
Olive Oil
Kosher Salt
8 Strips of Bacon
1 Medium Onion
4 Eggs
Black Pepper
1 cup Président® Regular Feta Crumbles with Cranberries
Fried Egg Wedge Salad Directions
Light grill or heat grill pan over medium high heat.
Slice lettuce into 4 wedges and brush lightly with olive oil.
Grill on both sides for a few minutes, until they start to brown.
Sprinkle with salt.
Grill bacon and onions on both sides.
Fry eggs in a little olive oil until whites are cooked but yolks are still runny.
Season with salt and pepper.
Place each lettuce wedge on a plate and top with two slices of bacon, some onion, an egg and 2 tablespoons of feta with cranberries.
Ciabatta Panzanella Kabobs Ingredients
Olive oil
1 Small Loaf of Day-Old Ciabatta cut into 1" cubes
Salt and pepper
3 oz Prosciutto sliced
1 cup Spinach
1 Cucumber chopped
1 cup Cherry Tomatoes
2 Bell Peppers chopped
4 oz Président Fresh Goat Cheese softened
3 tbsp Olive Oil
2 tsp White Wine Vinegar
1 tbsp Honey
Salt and Pepper
Ciabatta Panzanella Kabobs Directions
Heat a little olive oil in a skillet over medium high heat.
Cook ciabatta cubes until toasty, a few minutes on each side.
Season with salt and pepper.
Assemble skewers with mix of vegetables, ciabatta cubes and prosciutto slices, then set aside.
In small bowl, whisk together dressing ingredients.
Drizzle over skewers, or serve on the side.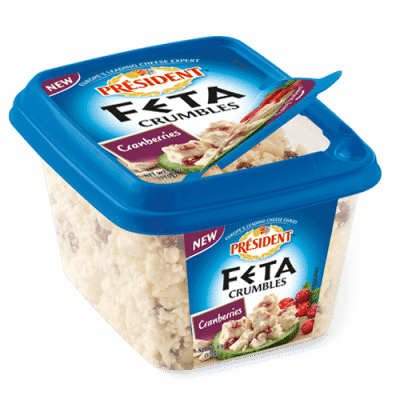 Président® Feta Crumbles - Cranberries
Rich, creamy, and tart for creative cooking opportunities.
Learn More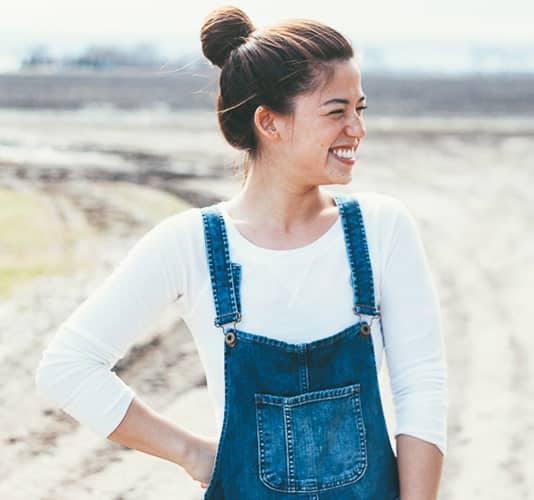 Recipe by
Molly
Molly lives on a farm outside of Grand Forks, North Dakota, where she bakes, plays music, takes photos and writes for her blog, My Name Is Yeh. She graduated from Juilliard with a degree in percussion and fell wildly in love with food during her time studying in New York. She has documented her life in journals since the day she could write, and now she shares recipes inspired by her Jewish and Asian roots on her blog. She loves making big tasty farm lunches, dreaming up names for her future chickens and pickling everything.
My name is Yeh