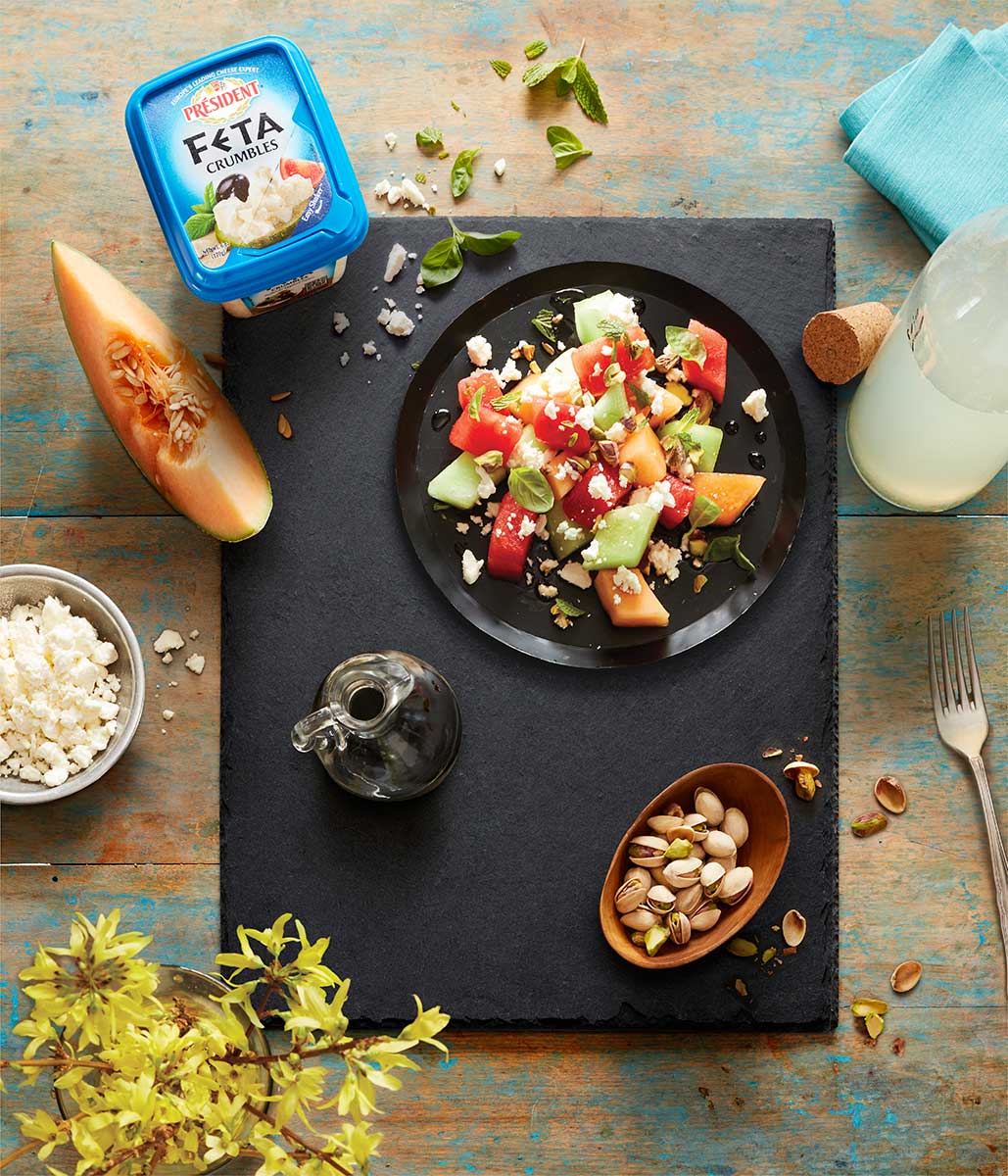 Feta Crumbles & Compressed Melon Salad
Topped with the tart, fresh Mediterranean flavor of our Feta Crumbles, this sweet and salty melon salad pairs perfectly with your next outdoor summer party.
Prep Time
30 min
Cook Time
15 min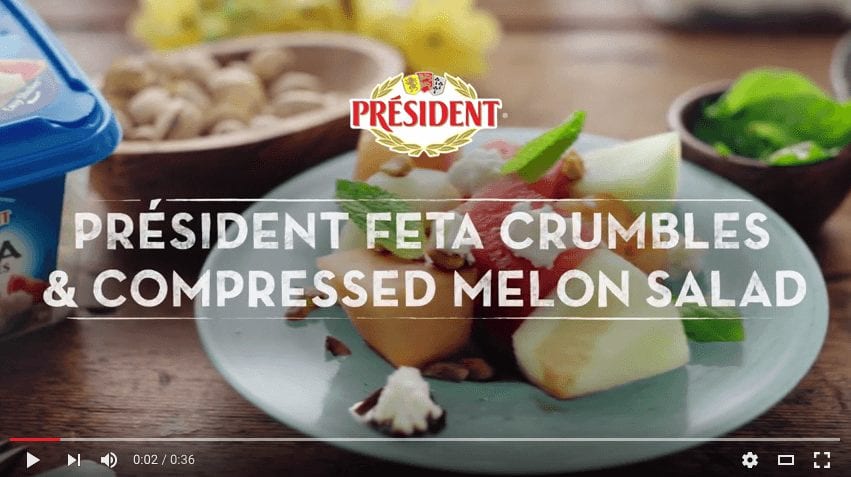 Watch the Video
Salad
1 package Président Feta Crumbles
1 whole Honeydew Melon, cubed
1/2 whole Watermelon, cubed
1 whole Cantaloupe, cubed
1/4 cup Saba or Balsamic Vinegar, for drizzling
1/4 cup Pistachio or Olive Oil, for drizzling
1/2 cup Pistachios, chopped
16 whole Mint Leaves, coarsely chopped
16 whole Basil Leaves, coarsely chopped
Directions
Cut all three melons into 2-inch cubes.
Compress melon cubes in vacuum-sealed bag and marinate for up to 24 hours.
Open vacuum-sealed bag and plate melon cubes evenly among four plates.
Drizzle with Saba vinegar and pistachio oil.
Top with Président Feta Crumbles
Top each salad with four mint leaves and four basil leaves.
Garnish with pistachios.
Expert Tip

Compressing the melons in a vacuumed-sealed bag pushes all of the natural water content back inside the fruit, adding to its sweet flavor.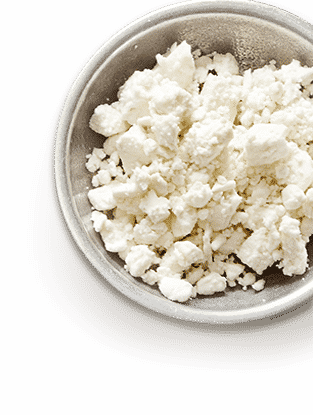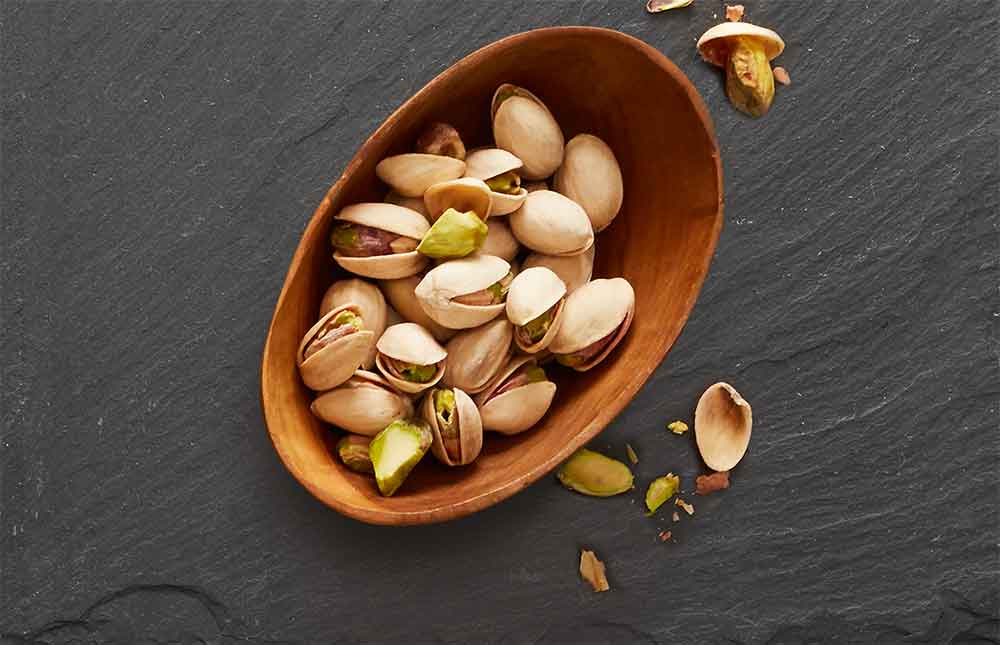 Pistachios
Top with a sweet crunch. Pistachios have their origins in Middle Eastern and Mediterranean cuisine. They top your salad with a delightful, salty crunch that complements the firm feta crumbles.
Tip

You can toast pistachios in the oven or on the stovetop. Just remember to keep an eye on them to ensure they don't burn.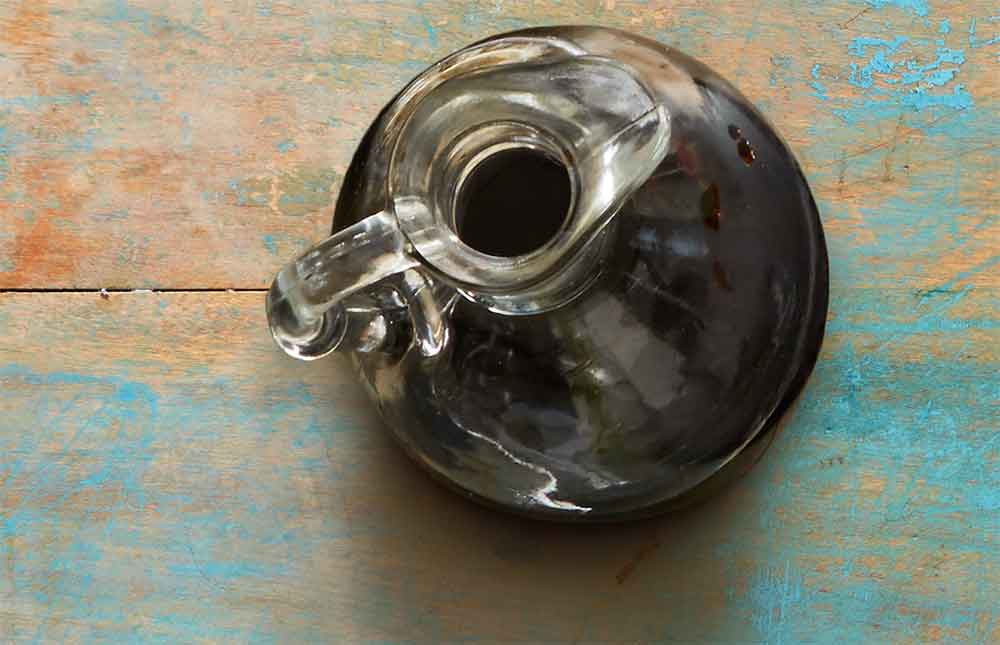 Saba Vinegar
Enjoy flavors that once dazzled the palates of pharaohs and emperors. An ancient condiment that was popular in the Roman and Egyptian periods, Saba vinegar is incredibly savory. During the wine-making process, grapes are pressed, bringing what's called "must" to the top. The must is then reduced, creating this beautiful vinegar.
Tip

No saba? No problem. Just use Balsamic Vinegar instead.