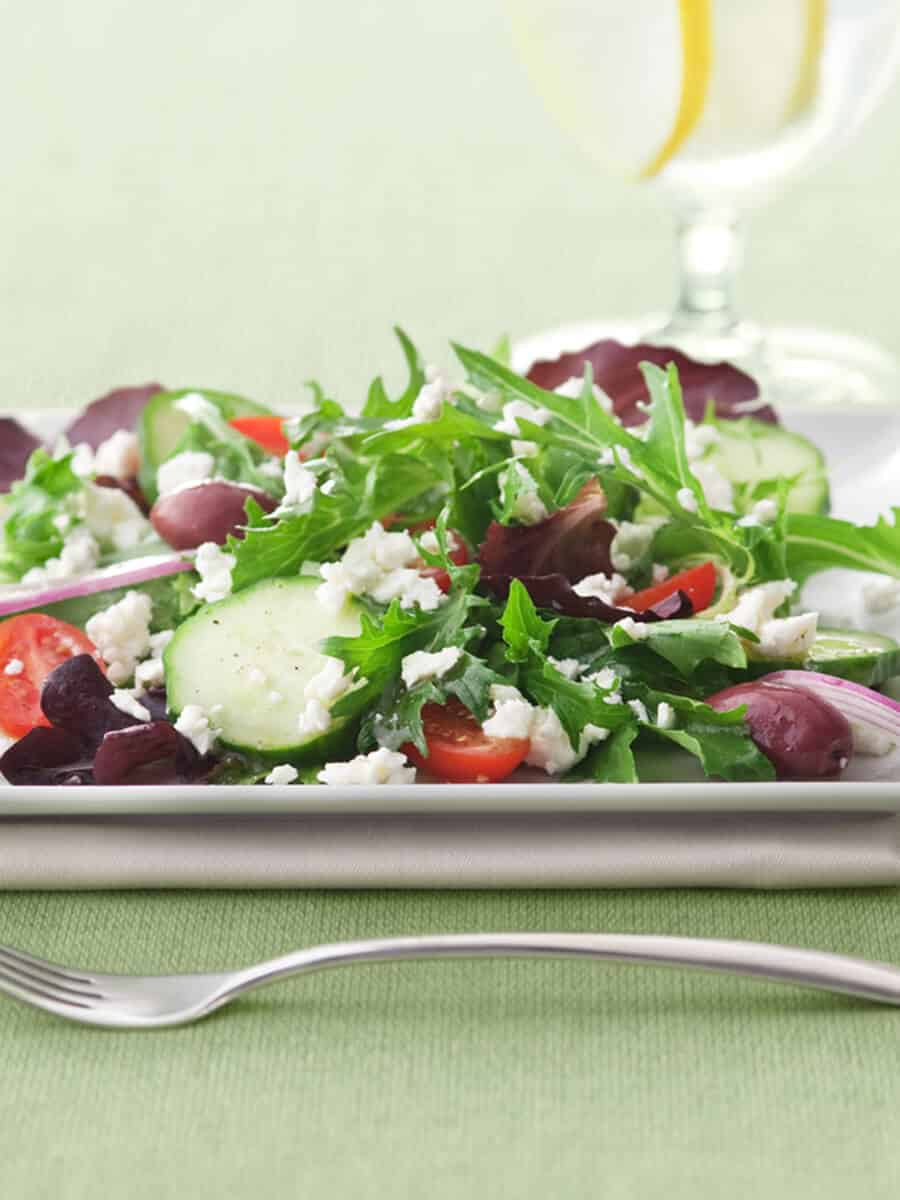 Feta & Garden Salad
A simple garden salad of fresh field greens and crunchy veggies is enhanced with a sprinkle of rich Président Feta.
Ingredients
1 Cucumber
14 Grape Tomatoes cut in half
3 oz Président® Feta cubed
1/2 oz Red Onion thinly sliced
1 tbsp Oregano chopped
2 tsp Olive Oil (Extra Virgin)
1 tbsp Seasoned Rice Wine Vinegar
1 tsp Salt
Ground Black Pepper to taste
Directions
In a mixing bowl, combine the fresh field greens with the other ingredients and toss together.
Add pepper to taste.