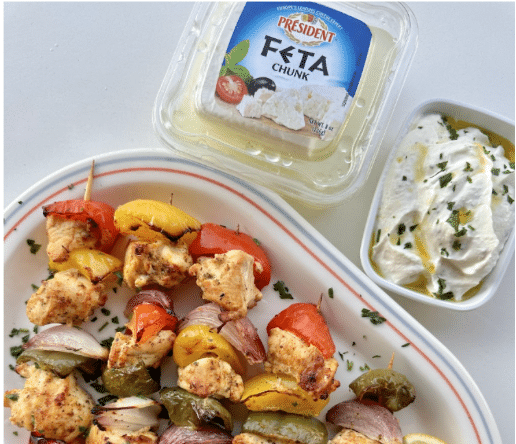 Président® Feta Marinated Chicken Souvlaki
Chicken marinated in Président® feta, Greek yogurt and herbs and skewered together with colorful veggies. The perfect main course for you next Mediterranean meet up.
Prep Time
10 min
Cook Time
15 min
Feta Marinated Chicken Kebabs
7 oz Président® Feta crumbles
8 oz Greek yogurt
2 tbsp Olive oil
4 whole Cloves garlic minced
1 whole Lemon zested and juiced
2 tsp Dried oregano
1 tsp Paprika
Salt to taste
Pepper to taste
1.5 lb Chicken breasts cubed
1 whole Red onion cut into wedges
1 whole Green pepper cut into 1" squares
1 whole Red pepper cut into 1" squares
Other seasonal vegetables as desired
Feta Marinated Chicken Kebabs
In a large bowl, combine the feta, yogurt, olive oil, garlic, lemon, oregano, paprika, salt, pepper and chicken cubes. Marinate for at least 2 hours.
Skewer the meat alternating with the veggies on the sticks.
Grill, pan fry or air fry until meat reads 165 F internal temperature.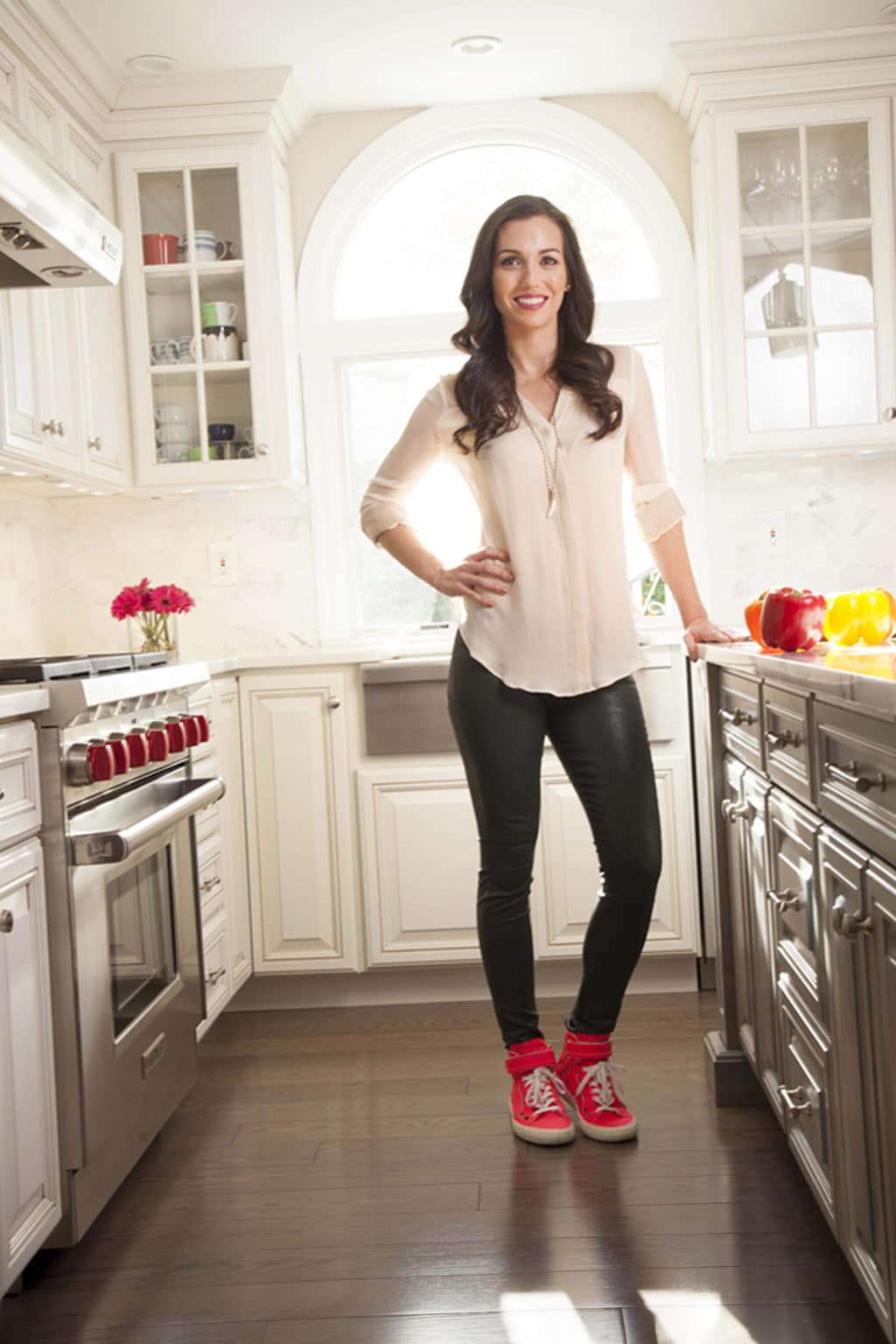 Recipe by
Stella Drivas
Stella Drivas and her love of cooking easy, delicious, Greek foods and healthy desserts has led her to create recipes like this. Besides preparing and eating a delicious meal that brings you significant satisfaction, you need to love your life (most of the time) so it can love you back.