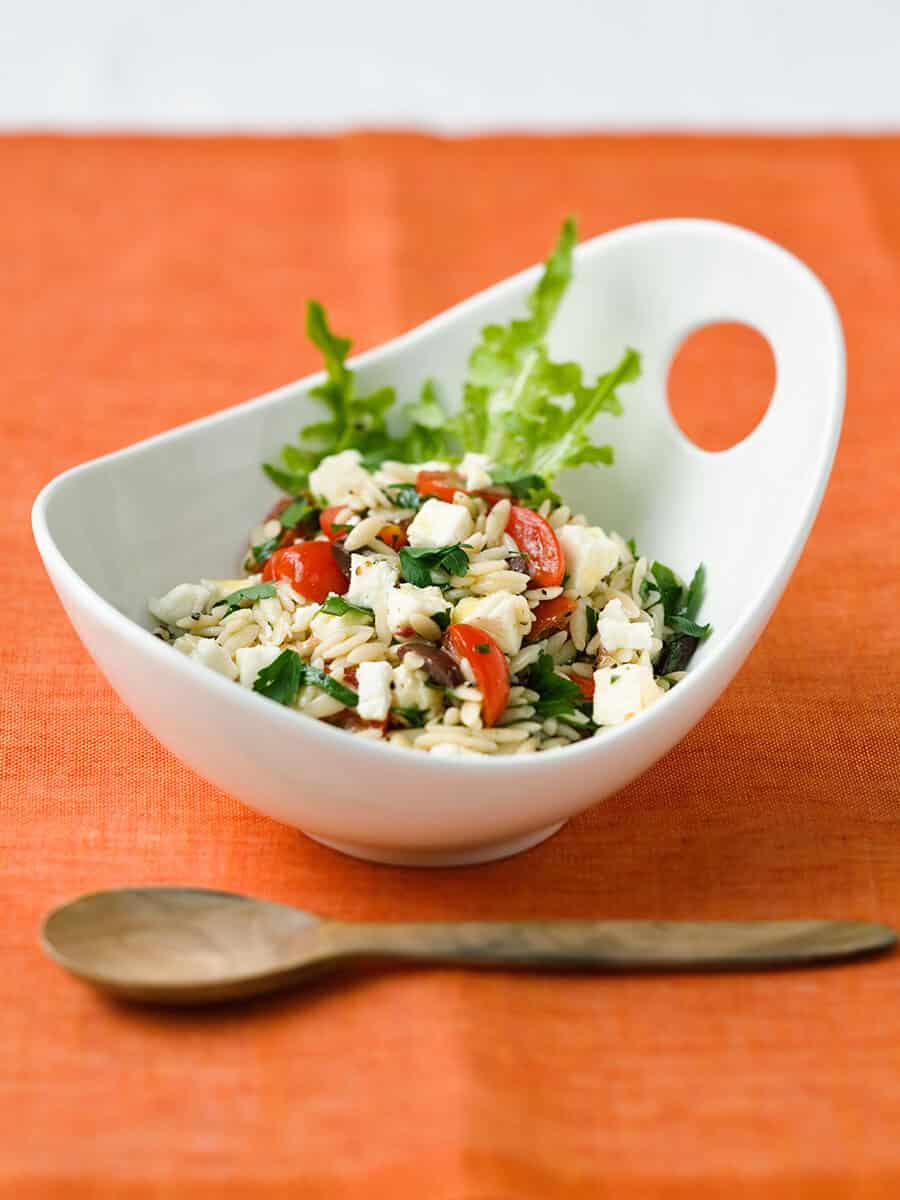 Feta & Orzo Salad
A Greek-inspired salad consisting of orzo, tomatoes, olives and rich Président Feta. Sophisticated flavors that are super easy to achieve.
Prep Time
10 min
Cook Time
10 min
Ingredients
8 oz Orzo Pasta cooked and drained
6 oz Président® Feta Plain Crumbled
1 pt Cherry Tomatoes
1 cup Pitted Kalamata olives
1/2 cup Italian Parsley minced
1/4 cup Olive Oil
2 tbsp Fresh Squeezed Lemon Juice
Salt and Pepper to taste
Directions
In a large saucepan, bring 3-4 quarts lightly salted water to a boil.
Add dried orzo. Boil the orzo 9-10 minutes, stirring occasionally.
When orzo is cool, add the Président® Feta Crumbles, cherry tomatoes, olives, and Italian parsley.
Add olive oil and lemon juice.
Gently toss. Add salt and pepper to taste.