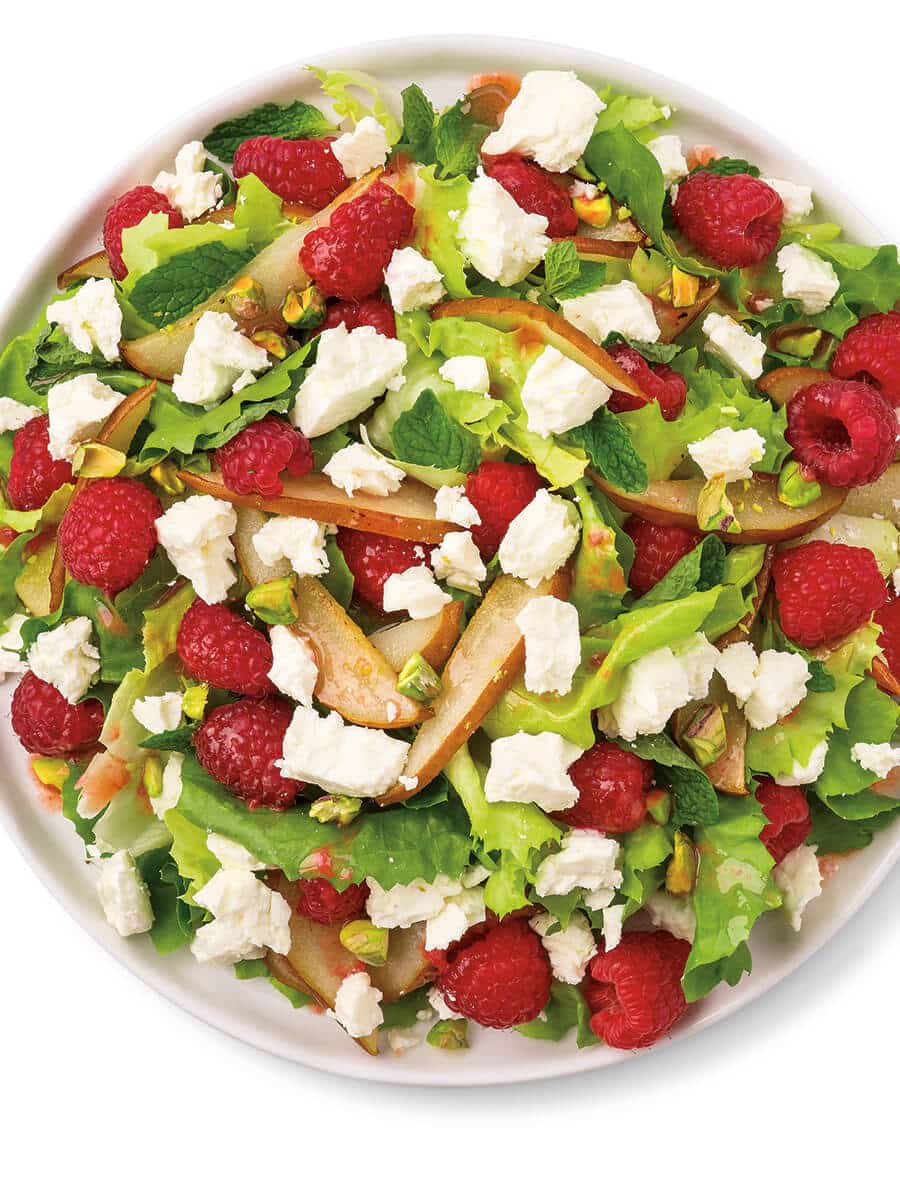 Feta & Raspberry Crush Salad
Fresh raspberries and baked pears are tossed with rich, crumbled Feta cheese, crunchy pistachios, and Bibb lettuce in this refreshing summer salad sure to brighten any palate or dreary day.
Prep Time
15 min
Cook Time
15 min
Ingredients
6 oz Président® Feta Plain Crumbled
2 Pears
Cooking Spray
2 cup Escarole rinsed cut into small pieces
2 cup Bibb Lettuce Leaves cut into small pieces
1 pt Raspberries
1/2 cup Mint Leaf
1/4 cup Chopped Pistachios
Raspberry Vinaigrette
Directions
Preheat oven to 350 degrees.
Slice pears thinly
Line a baking sheet with parchment paper and lay down the pear slices.
Lightly spray the pear slices with a cooking spray, and bake until the pears have become pliable and golden.
Divide the salad greens onto 4 plates. Layer the warm pears, raspberries, mint leaves, and pistachios evenly among the plates.
Sprinkle with feta, drizzle vinaigrette, and enjoy!