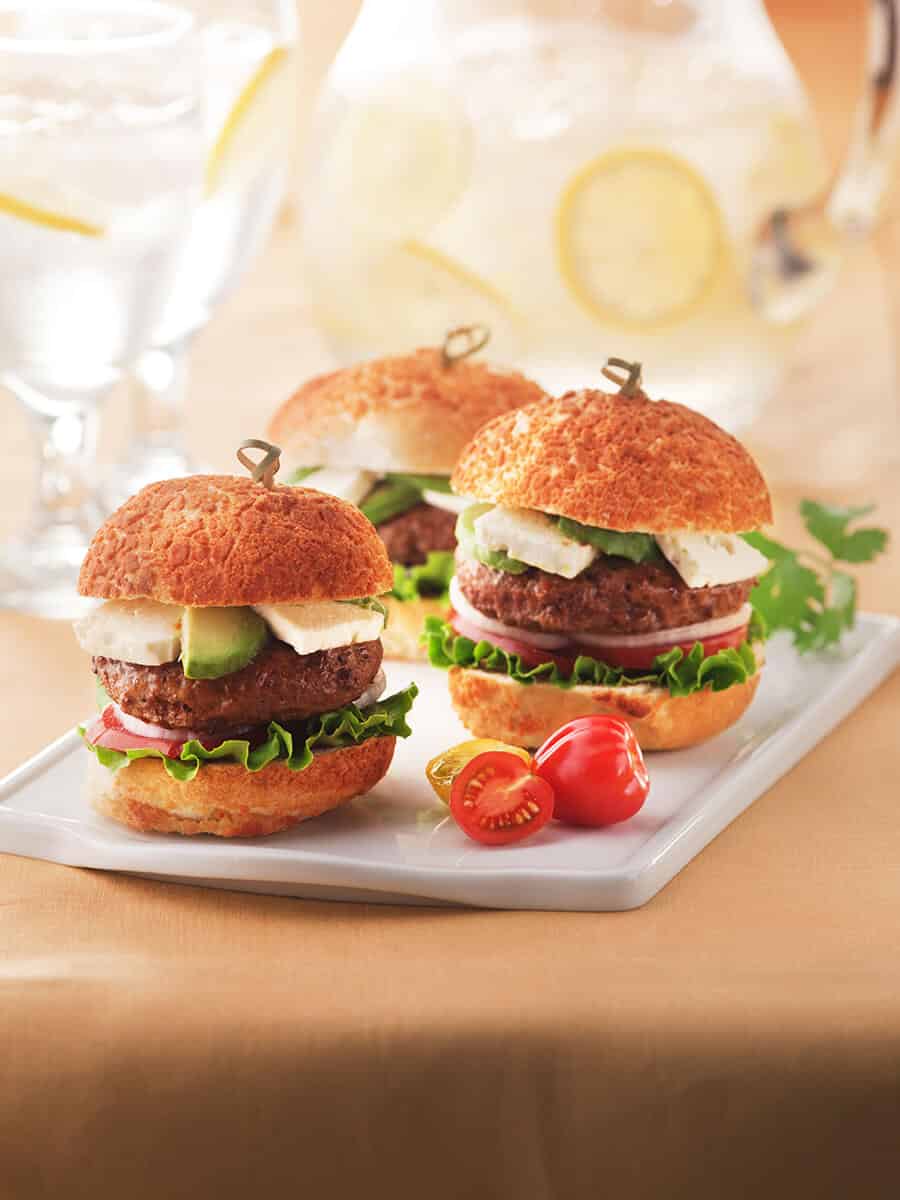 Feta Slider
Huge flavors are packed into a nearly bite-sized burger. A beef patty is topped with creamy Président Feta Crumbles, avocado and a cilantro mayo in this sophisticated summer burger.
Prep Time
10 min
Cook Time
20 min
Ingredients
8 oz Angus Ground Beef 85% Lean
1 1/2 oz Président® Feta sliced
1/8 Vidalia Onion sliced
1 Slice Beefsteak Tomato (3 1/2 diameter by 1/2 inch high)
1 Large Green Leaf Lettuce washed and dried
1/8 Haas Ripe Avocado peeled
2 tbsp Mayonnaise
1/2 tbsp Cilantro chopped fine
Salt and Pepper to taste
Directions
Preheat grill on medium low. Sprinkle Angus burger with pinch of salt and pepper.
Place on grill for approximately 6 minutes per side (for medium temperature burger). After 6 minutes, flip burger and place feta cheese on cooked side.
Continue cooking for 6-7 minutes.
Combine mayonnaise and cilantro together and set aside.
Cut Kaiser roll in half and place on grill to toast inside.
Shave 1/8 of the avocado with a sharp vegetable peeler.
Arrange leaf lettuce in a fanned position on the bottom of the Kaiser roll.
Place onion, tomato and avocado shavings on top of lettuce.
Place Angus burger on top of avocado.
Spread cilantro mayonnaise on top side of Kaiser roll.