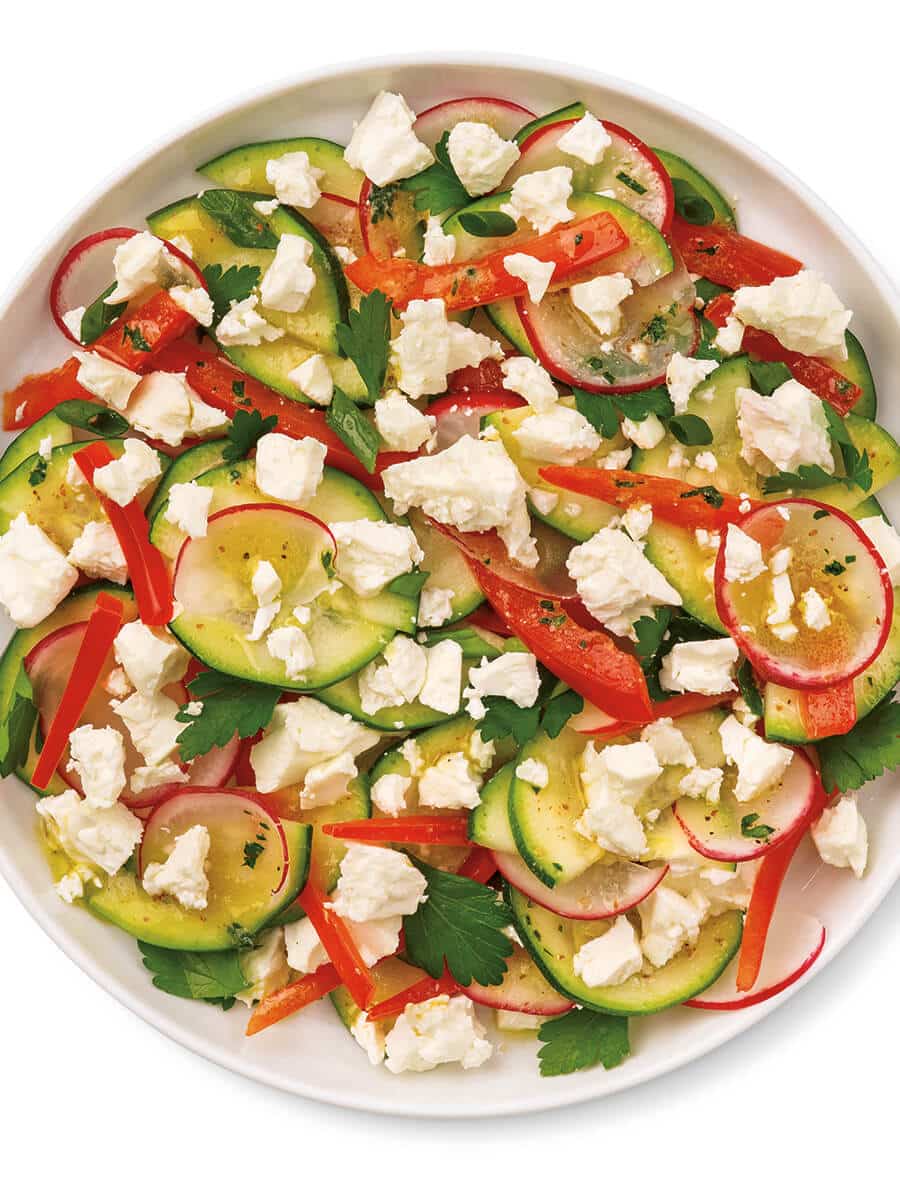 Feta Summer Veggie Salad
This salad combines all the flavors, textures and colors of summer. Crumbles of rich, salty Feta are added to a blend of fresh garden vegetables and parsley for a refreshing dish you can enjoy all summer long.
Ingredients
8 oz Président® Feta Chunk
2 Medium Zucchinis
1/2 cup Vinaigrette
1 tbsp Parsley chopped fine
1 Red Pepper cut in strips
1 Small Bunch Radishes sliced
4 Green Onions sliced
1/2 cup Parsley Leaves
Directions
Slice zucchinis lengthwise, then slice into equal-sized pieces.
Steam until desired tenderness, set aside to cool.
Mix vinaigrette with chopped parsley and set aside.
Once zucchinis are cool, transfer into a large, shallow salad bowl and top with the red peppers, radishes, green onions, parsley leaves. Crumble the feta and sprinkle on top.
Drizzle with vinaigrette, serve, and enjoy!