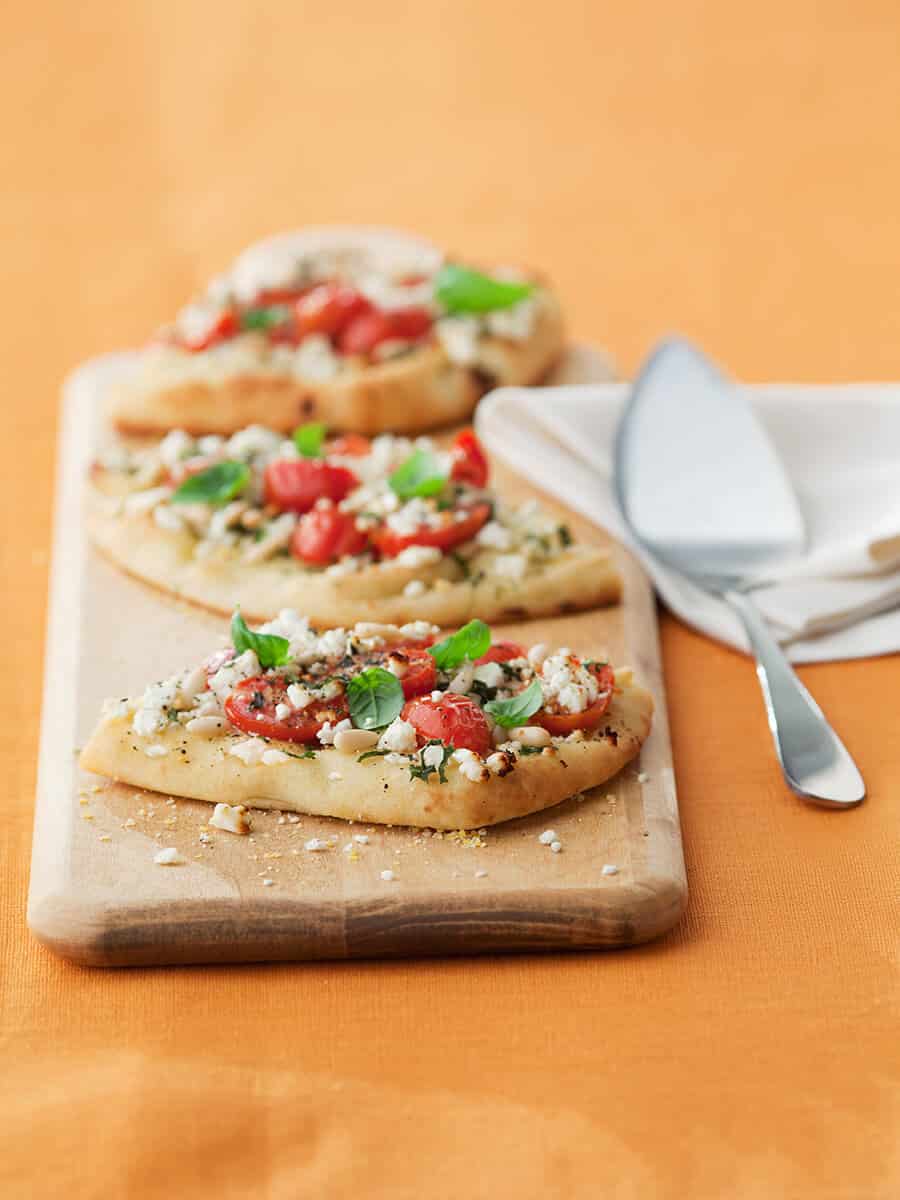 Flatbread with Crumbled Feta, Grape Tomatoes and Pine Nuts
A variety of flavors, textures and colors blend beautifully in this simple, tasty flatbread. Soft, salty Président Feta Crumbles balance the crunch of pine nuts and juiciness of tomatoes. Serve warm or cold at your next gathering.
Prep Time
15 min
Cook Time
15 min
Ingredients
1 Naan Flatbread
12 Grape Tomatoes cut in half
3 oz Président® Crumbled Feta
1 tbsp Oregano chopped
1 tbsp Basil chopped
3 tbsp Olive Oil (Extra Virgin)
1/2 oz Pinenuts
Salt and Pepper
Directions
Preheat oven to 350 degrees.
Brush 2 tablespoons extra virgin olive oil and a dash of salt and pepper on the flatbread.
Evenly distribute the grape tomatoes, feta crumbles, oregano, basil, and pine nuts.
Brush baking sheet with 1 tablespoon extra virgin olive oil.
Place flatbread on baking sheet and cook for 15 minutes or until warmed thoroughly.
Cut into 4 slices.