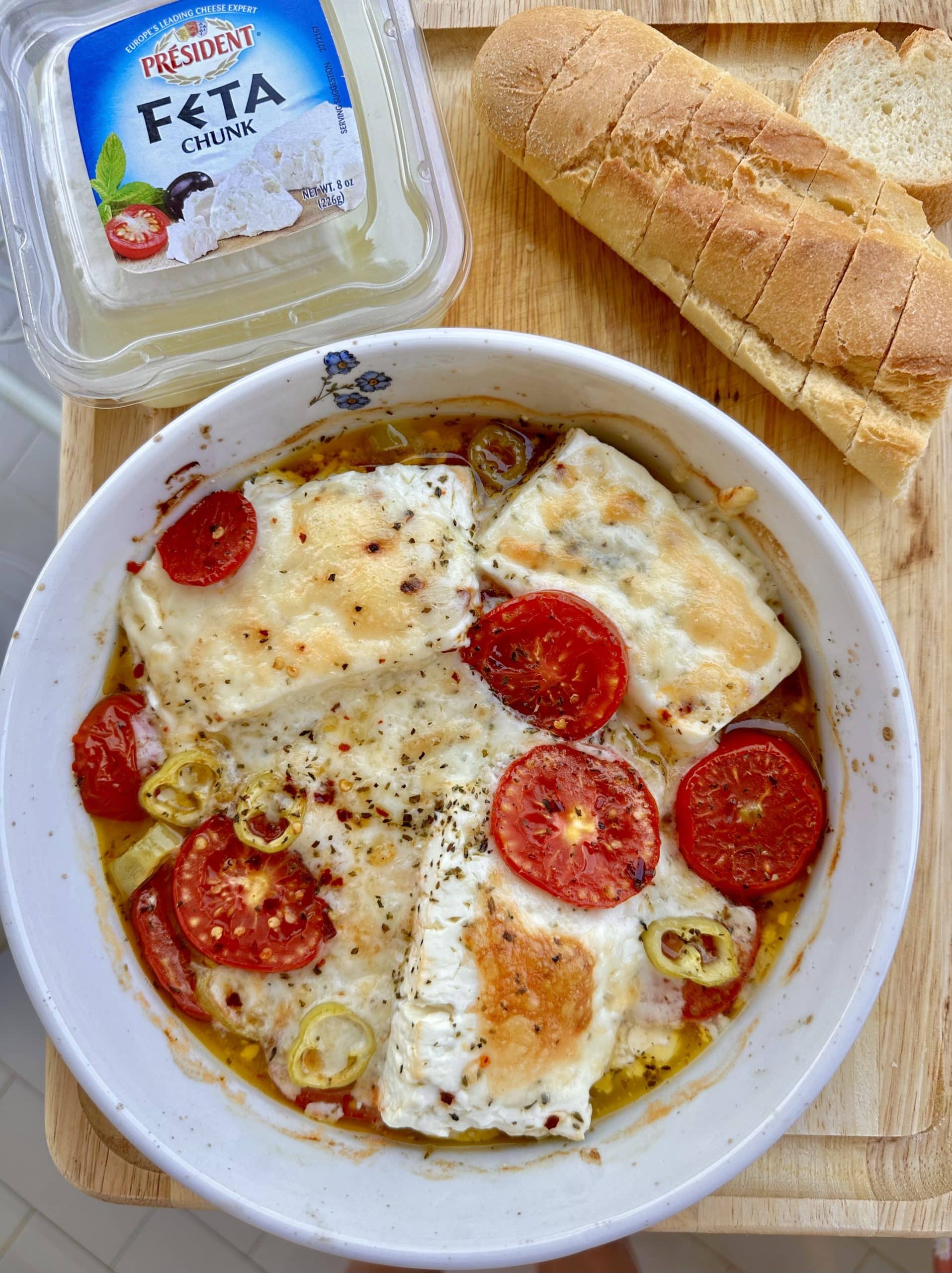 Greek Bouyourdi – Baked Président® Feta Dip
Dip into this spicy, cheesy Greek Baked Feta Dip. Layered with kaseri (or mozzarella) slices, Président® feta, tomatoes, and chilis and drizzled with olive oil. This recipe is the perfect appetizer.
Prep Time
5 min
Cook Time
30 min
Bouyourdi Président® Feta Dip
4 whole Plum tomatoes sliced into thick circles
2 whole Anaheim chilis (or 3 jalapeños)
1 tsp Olive oil
4 whole Slices of Kaseri cheese (or mozzarella),
10 oz Président® feta cheese, divided into 3 equal chunks
Chili pepper flakes to garnish, fresh bread for dipping
Salt to taste
Dried oregano to taste
Pepper to taste
Bouyourdi Président® Feta Dip
Preheat your oven to 425ºF
To a medium size baking dish, add a layer of tomatoes (approximately half of what you have). Follow it with half of the chilis. Drizzle lightly with olive oil and season them with dried oregano, salt and pepper to taste.
Next add 2 slices of Kaseri cheese followed by all of the feta pieces. Season with oregano.
Add on the remaining Kaseri slices, tomatoes, chilis, drizzle with olive oil, dried oregano and chili pepper flakes. Cover with aluminum foil and bake for 20 minutes. Remove the foil and bake until golden brown. Serve immediately.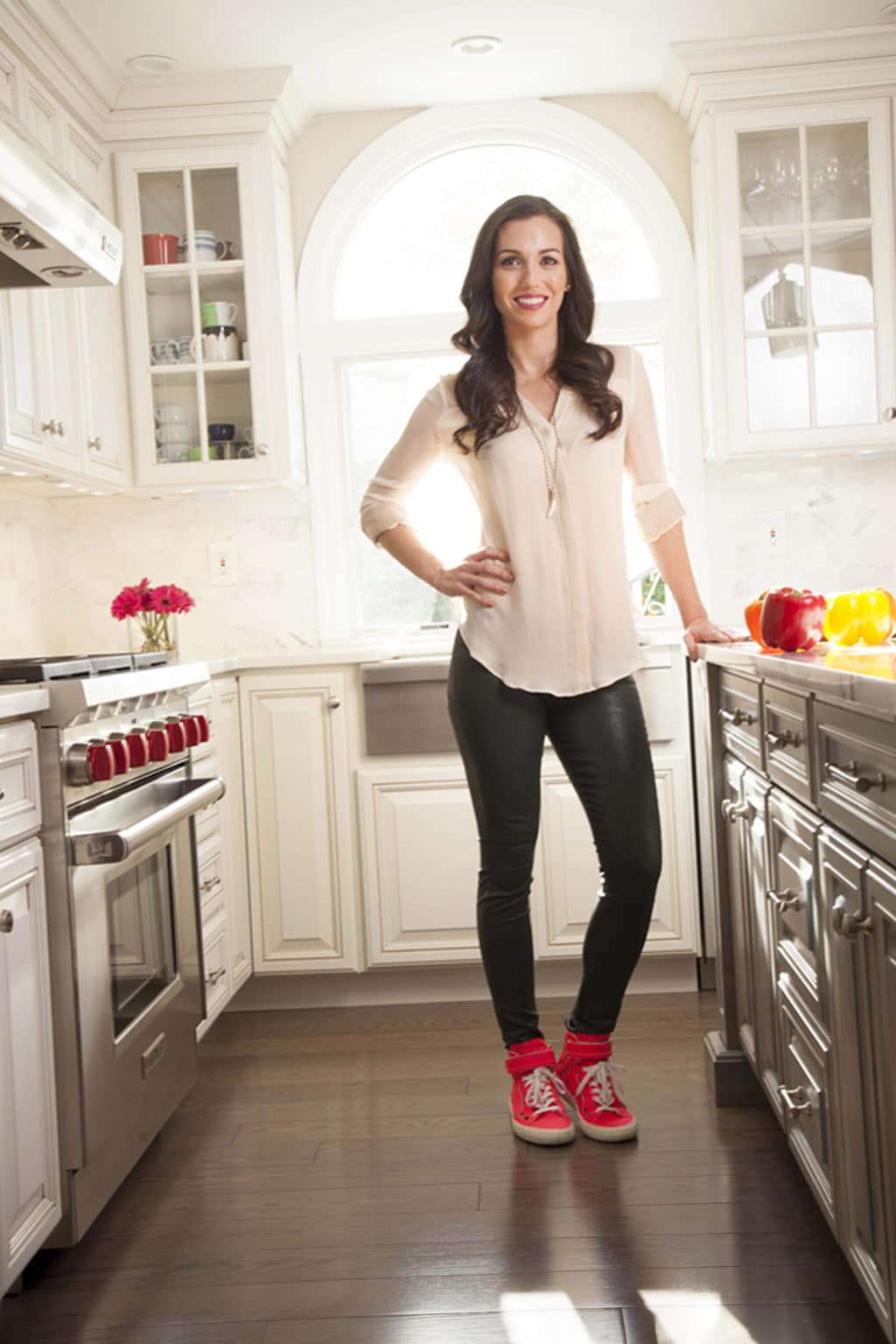 Recipe by
Stella Drivas
Stella Drivas and her love of cooking easy, delicious, Greek foods and healthy desserts has led her to create recipes like this. Besides preparing and eating a delicious meal that brings you significant satisfaction, you need to love your life (most of the time) so it can love you back.