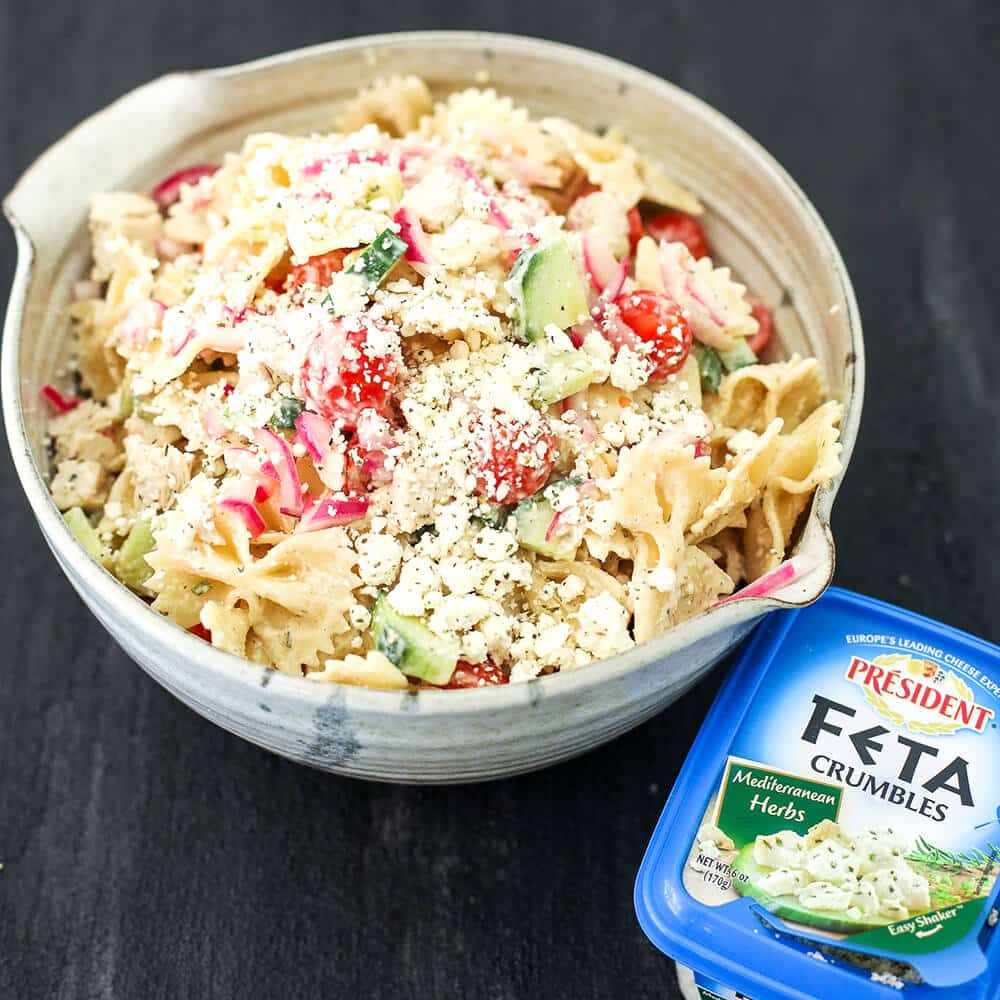 Greek Pasta Salad with Lemon Herb Tahini Dressing
This pasta salad is loaded with cherry tomatoes, cucumbers and pickled red onions, so the tangy saltiness of Président® Feta cheese is the perfect complement!
Ingredients
1/2 cup Président Feta Crumbles
16 oz bow tie pasta (any kind of pasta works)
2 cup chopped cucumber
1 cup chopped bell pepper (any color)
2 1/2 cup chopped grape tomatoes
1/2 cup chopped pickled red onion
1/2 cup chopped olives
2 cup shredded chicken
1/3 cup tahini
1/4 cup water
2 tbsp lemon juice
2 tbsp avocado or olive oil
2 tsp garlic powder
1 tsp dried oregano
1/2 tsp dried dill
1/2 tsp dried chives
Salt and pepper
Instructions
Cook your pasta according to package directions.
When the pasta is done cooking, strain under cold water to cool it down, then pour into a large bowl.
Add cucumber, bell pepper, grape tomatoes, pickled red onion, Président Feta, olives and chicken to the bowl with pasta.
In a glass measuring cup or bowl combine tahini, lemon juice, oil, garlic powder, oregano, dill, and chives and stir to combine. Dressing into the large bowl and toss everything to combine!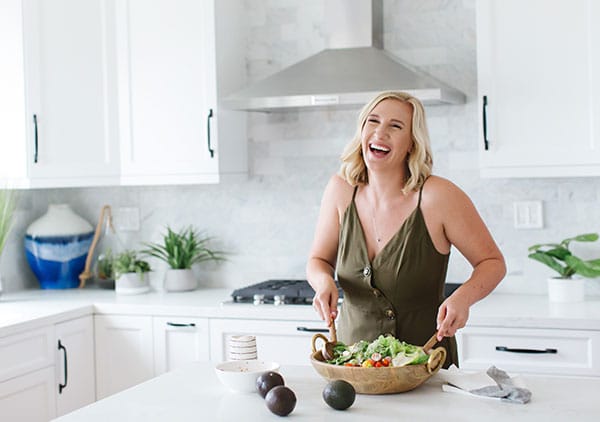 Recipe by
Kelsey
Kelsey grew up absolutely loving to bake and had the biggest, sweet tooth ever. She had dreams of becoming a pastry chef, but two summers of working in a bakery in college made her realize that it wasn't all it was cracked up to be. The thing she loves most about food is making it for friends and family. Food just makes people happy!
Little Bits Of Real Food