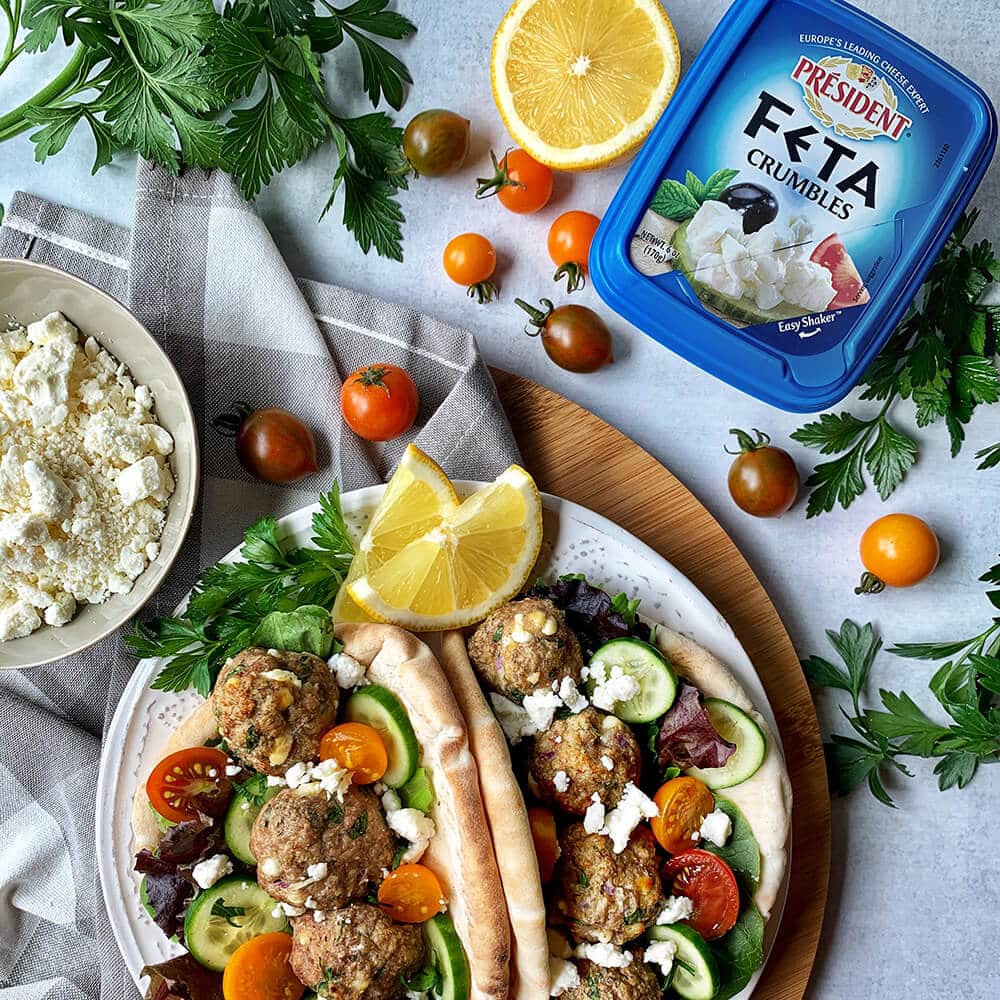 Greek Turkey Meatballs
The meatballs are simple to make and packed with flavor but, even better, they are full of little pockets of Président® Feta cheese!
Ingredients
1 lb ground turkey
1/2 cup Président Feta Crumbles
1/4 cup breadcrumbs
1 egg
1/4 cup onion, finely diced
1 clove garlic, minced
1 tsp oregano
1 tsp dill
1/2 tsp rosemary
1/4 cup fresh parsley, chopped
1/2 tsp salt
1/2 tsp pepper
1 tsp lemon zest
Instructions
Preheat oven to 450F. Spray a baking sheet with cooking spray.
Add all ingredients to a large bowl. Mix well. Roll mixture into 20 meatballs.
Bake meatballs for 18-20 minutes, until the center reaches 165F. Serve as desired.
Recipe by
Rachel
Rachel's greatest passion is food – cooking, eating, and sharing it with people is what she loves! When she's not cooking up a storm in the kitchen you can find her enjoying time outdoors. She loves to hike, garden, kayak and simply enjoy some good ol' porch sitting.
Rachel's Healthy Plate