Lamb Burgers with Lemony Président® Feta Tzatziki
With summer in full swing, there's no better time to fire up the grill and make a delicious burger. Rather than making the standard beef burger with cheddar cheese, turn it up a notch with these Lamb Burgers with Lemony Feta Tzatziki featuring Président® Fat-Free Crumbled Feta Cheese!
Recipe created by Jamie Preuss of So Happy You Liked It.
Lamb Burgers
2 tbsp Président® Fat-Free Crumbled Feta Cheese
1 lb ground lamb
2 tsp fresh dill chopped
1 tsp fresh mint chopped
1 tsp fresh oregano chopped
2 cloves garlic minced
Lamb Burgers
In a medium bowl, combine all ingredients gently, being careful to leave large chunks of Président® Feta. Form mixture into two patties.
Preheat the grill to 500 degrees Fahrenheit. Add burgers, allowing to sear on one side for about 2 minutes, or until nice and charred. Flip burgers, cooking until internal cooking temperature registers at 160 degrees Fahrenheit. Remove from grill and allow to rest for at least 5 minutes before arranging.
Lemony Feta Tzatziki
1/4 cup Président® Fat-Free Crumbled Feta Cheese
1 cup Greek yogurt
1/2 cup shredded cucumber
1/2 cup fresh dill chopped
3 cloves garlic minced
1 tbsp freshly squeezed lemon juice
1 tsp dried oregano
1 pinch salt and freshly cracked pepper
Lemony Feta Tzatziki
Set shredded cucumber in a mesh strainer over or bowl or the sink. Sprinkle lightly with salt which will draw out some of the liquid from the cucumber. Allow to drain for at least 15 minutes, and then press the cucumber to remove as much liquid as possible.
Add the drained cucumber to a medium bowl. Add remaining ingredients. Stir to combine.
To Serve
2 hamburger buns, pitas, or sandwich thins
To Serve
Spread Lemony Feta Tzatziki on your hamburger bun, pita, or sandwich thin. Top with the lamb burger. Enjoy!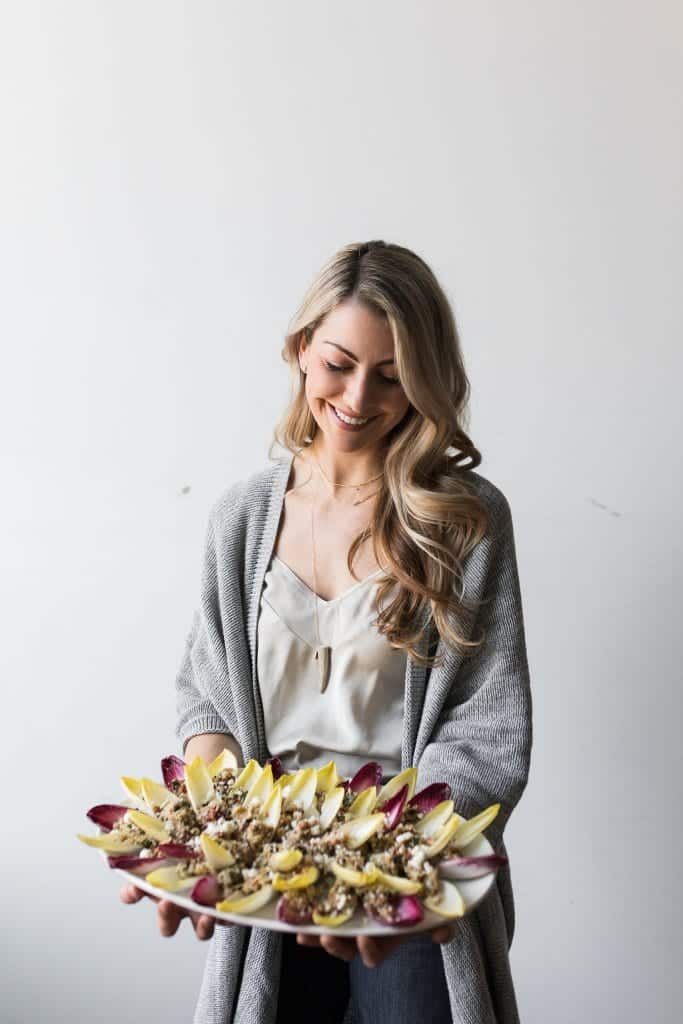 Recipe by
Jamie Preuss
Jamie is the voice, author, and creator of the food and lifestyle blog, So Happy You Liked It. Focused on balance, her website provides helpful tips, nutritious recipes (with the occasional indulgence), and an authentic inflection in her writing. When not creating in the kitchen, you can find her teaching cycling, entertaining, or planning her next adventure. 
So Happy Liked It