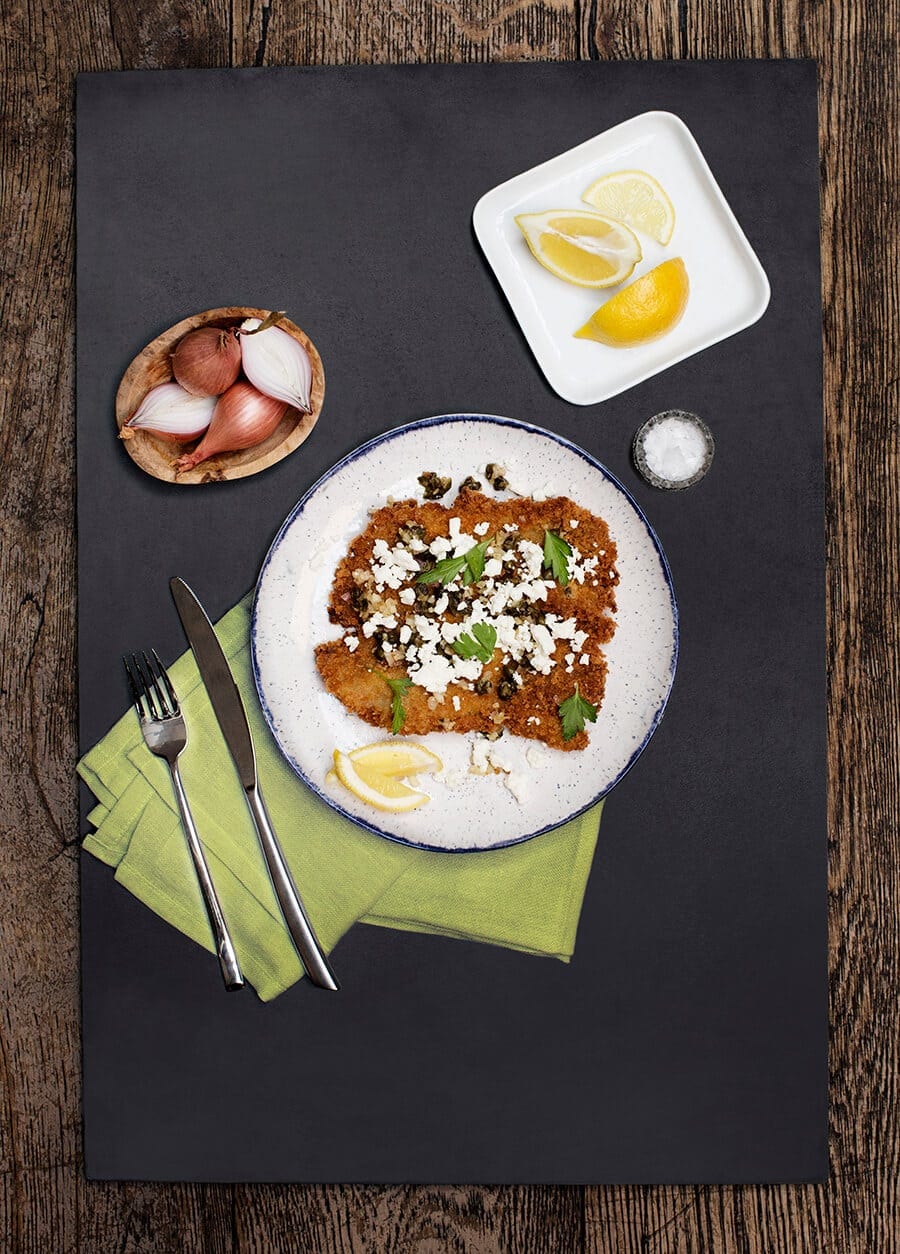 Président Feta Crumbles Chicken Schnitzel with Lemon & Capers
This German staple gets the Mediterranean treatment, topped with tangy Président Feta Crumbles.
Prep Time
10 min
Cook Time
15 min
Ingredients
6 oz package Président Feta Crumbles
2 chicken breasts
2 eggs for egg wash
Panko breadcrumbs
Flour for coating
2 shallots minced
2 cloves garlic minced
Juice of 1 lemon
1 tbsp capers
Parsley
Directions
Pound the chicken breasts to a very thin cut, coat in flour, then dip in egg wash and panko breadcrumbs.
Place the coated chicken breasts in a hot sauté pan. Cook for 3 minutes on one side until golden brown, then flip and continue to cook for another 3 minutes.
Remove the chicken from the pan. Add the shallot, garlic, capers and lemon juice. Cook for 3-5 minutes.
Pour the capers mixture on top of the chicken. Top with Président Feta Crumbles and parsley.