Président Feta Crumbles Gnocchi with Olives & Tomatoes
Add a tangy Mediterranean twist to this Italian classic using Président Feta crumbles and Kalamata olives.
Prep Time
25 min
Cook Time
10 min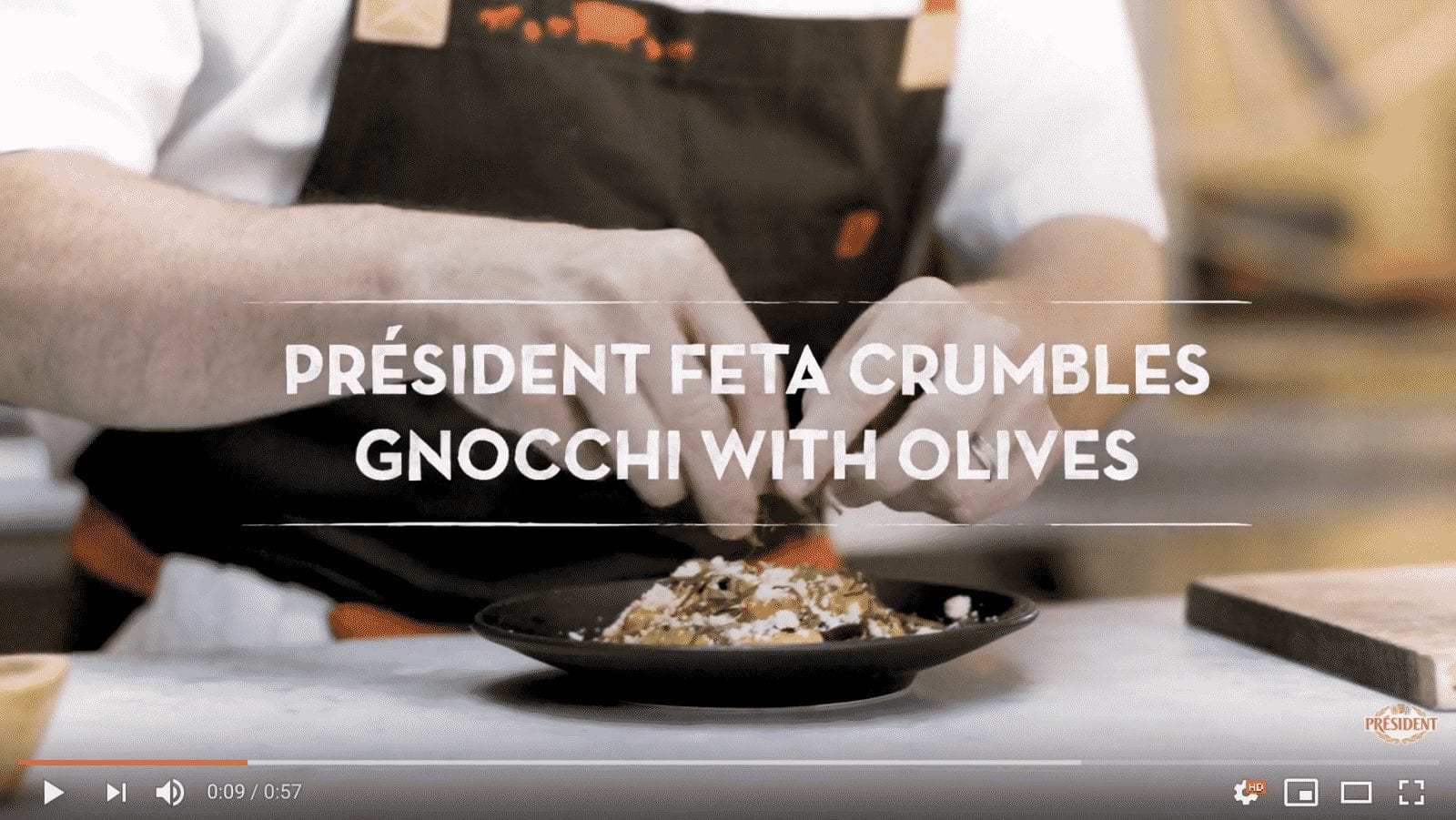 Watch the Video
Ingredients
6 oz package Président Feta Crumbles
16 oz package pre-made gnocchi
1 shallot minced
2 cloves garlic minced
1 pinch chili flakes
1/4 cup Kalamata olives halved
6 Roma tomatoes blanched, peeled and squeezed
Basil
Olive oil
Directions
Bring a pot of salted water to a boil. Cook the gnocchi according to the package directions.
In a sauté pan, add the olive oil, shallot, garlic and chili flakes and cook for 2 minutes. Add the squeezed tomatoes and olives.
Add the cooked gnocchi and cook for a few minutes.
Place the gnocchi mixture into a bowl. Top with Président Feta Crumbles and fresh basil.