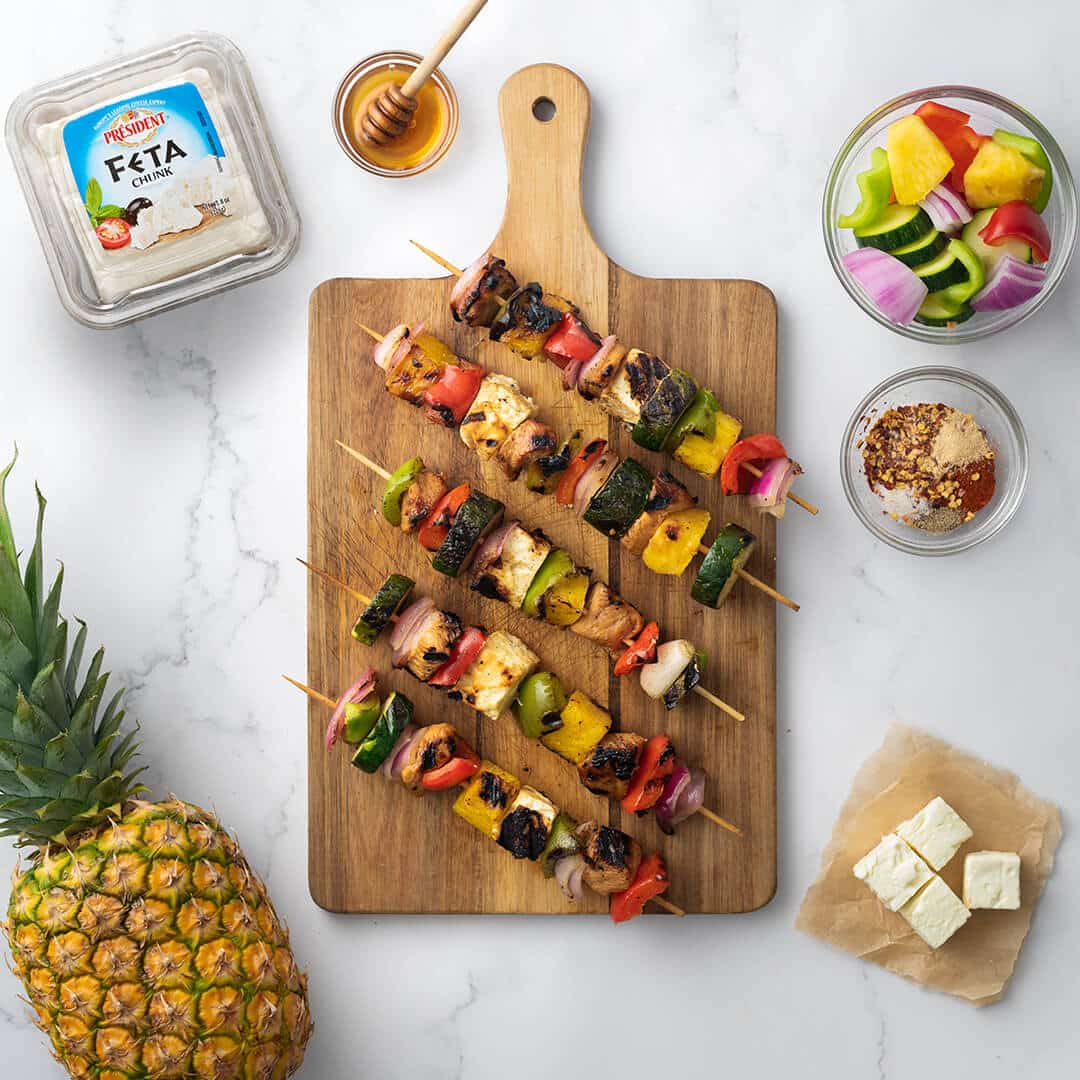 Président® Feta, Grilled Chicken, and Vegetable Kabobs
Kabobs are a popular summer grilling choice for dinner but if you haven't tried making them with grilled Président® Feta, you are missing out. The saltiness of Feta paired with the sweetness of the chicken and vegetable marinade are a match made in kabob Heaven.
Prep Time
10 min
Cook Time
25 min
Ingredients
8 oz Président® Feta Chunk
4 whole Boneless, Skinless Chicken Breast cut into 1 inch cubes
Instructions
Clean and cut the chicken breast into roughly 1 ½ inch cube pieces.
In a large mixing bowl, add all the marinade ingredients and whisk together. Add in the chicken pieces, mix and cover with plastic wrap. Refrigerate for at least 2 hours or overnight.
Wash and cut the vegetables. Place in a large mixing bowl, add the olive oil, salt and pepper and mix to coat the vegetables. Set aside. Cut your Président® Feta chunk into cubes and set aside separate from the vegetables.
Warm up your grill or preheat your skillet to 400°F. Assemble the ingredients on a skewer, alternating the vegetables, Président® Feta cheese and chicken pieces. Repeat the steps until there are no more ingredients.
Grill the skewers until the chicken is fully cooked and reaches an internal temperature of 165 degrees and the vegetables and Feta cheese are charred. Serve the skewers on their own or with your favorite side dish!
For the Vegetables
1 whole Red Onion peeled and sliced into square pieces
1 whole Green Pepper cut into square pieces
1 whole Red Pepper cut into square pieces
2 cup Fresh Pineapple cut into square pieces
2 whole Zucchini cut into 1 ½ inch slices
1/2 tsp Salt and Pepper
1 tbsp Olive Oil
For the Chicken Marinade (Marinade Chicken for at least 2 hours)
2 tbsp Honey
2 tsp Red Pepper Chili Flakes
1 cup Barbecue Sauce
1/2 tsp Garlic Powder, Paprika, Salt and Pepper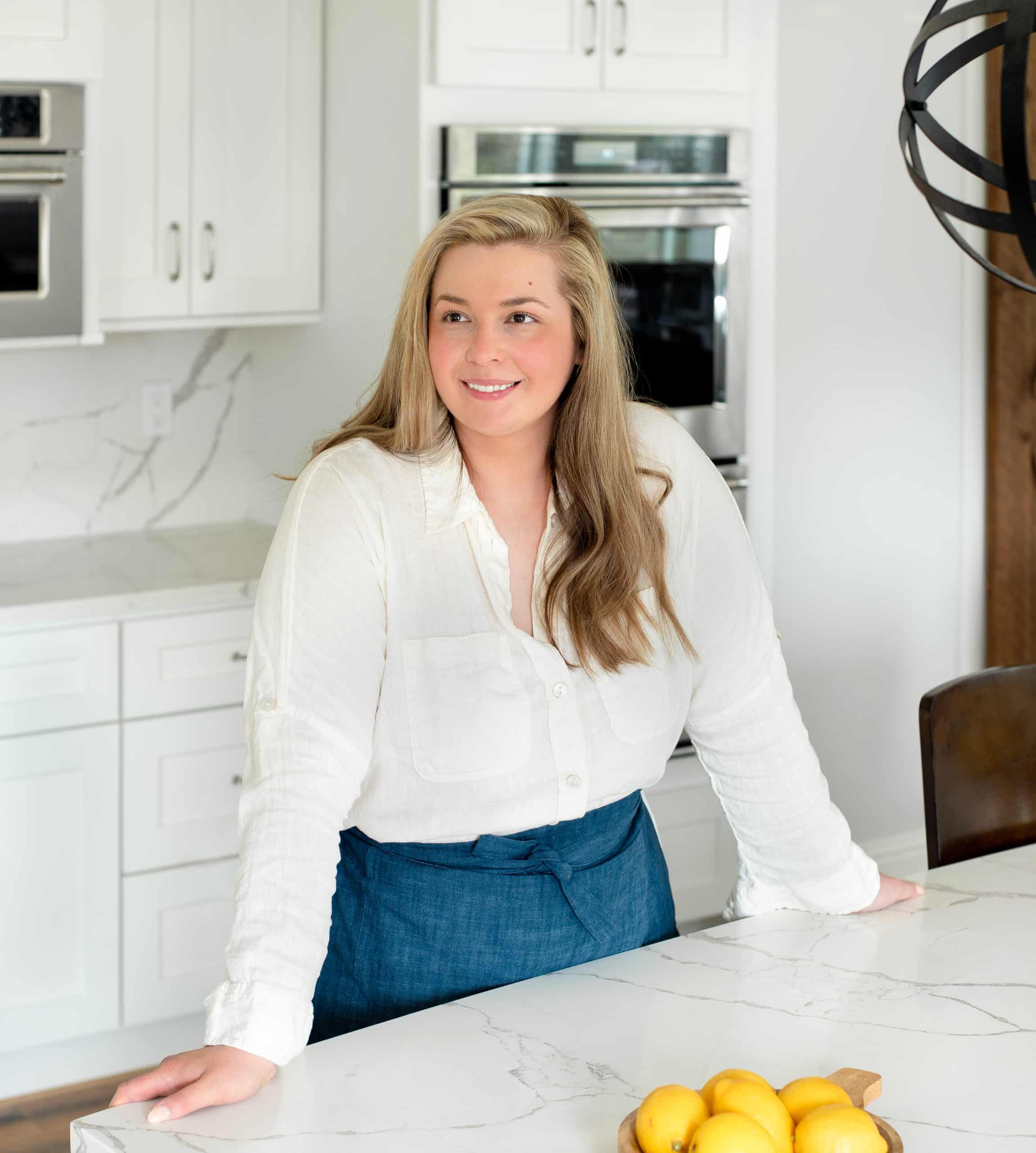 Recipe by
Patricia Martinescu
Patricia's best childhood memories were spent in the kitchen learning how to bake and cook from her mom. She created Bake Cook Repeat to share simple and delicious recipes that anyone can follow. Her goal is to inspire everyone to get in the kitchen but most importantly, have fun!