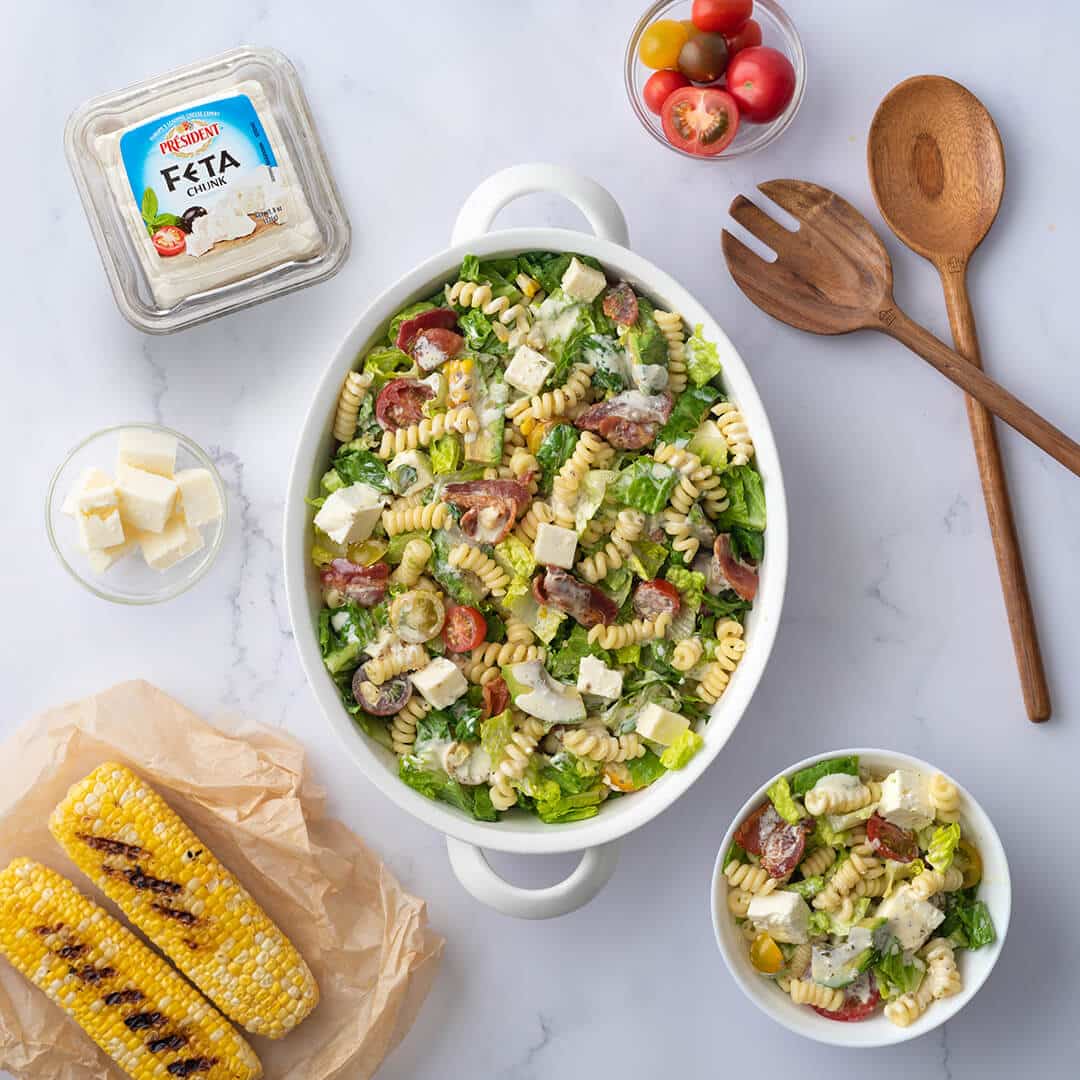 Président® Feta Summer BLT Pasta Salad
Name a more irresistible pasta salad than a summer BLT Pasta salad using Président® Feta. This fresh twist on a nostalgic childhood favorite sandwich is everything you need to impress your guests and satisfy their taste buds at your next summer BBQ.
Prep Time
20 min
Cook Time
5 min
Ingredients
8 oz Président® Feta Chunk
8 whole Slices of Bacon
8 oz Grape Tomatoes
1 whole Small Avocado peeled and sliced
2 Ears of Steamed or Grilled Corn
10 oz Dry Pasta, Fusilli or Bowtie
1 Heart of Romaine Lettuce
Instructions
Preheat the oven to 450°F.
Cut the lettuce, grape tomatoes and Feta chunk into bite size pieces. Cut the bacon into 3-inch pieces and fry in a skillet until crispy. Set aside.
Bring a large pot of water to boil and cook the pasta until al dente. Drain and set aside to cool.
Prepare the grill, grill pan or skillet. Cook the corn until soft and slightly charred. You can also steam or boil the corn. Set aside to cool. To remove the corn, stand the ear of the corn on a flat surface, use a sharp knife to make long, downward strokes on the cob, separating the kernels from the cob.
Add all the dressing ingredients into a bowl and whisk together.
Assemble your pasta salad bowls starting with lettuce, pasta, bacon, tomatoes, avocado, grilled corn and Président® Feta chunks. Drizzle with the dressing and mix.
For the Dressing
1/2 tsp Each of Italian Seasoning, Salt and Pepper
2 tsp Each of Apple Cider Vinegar and Mayonnaise
2 tbsp Olive Oil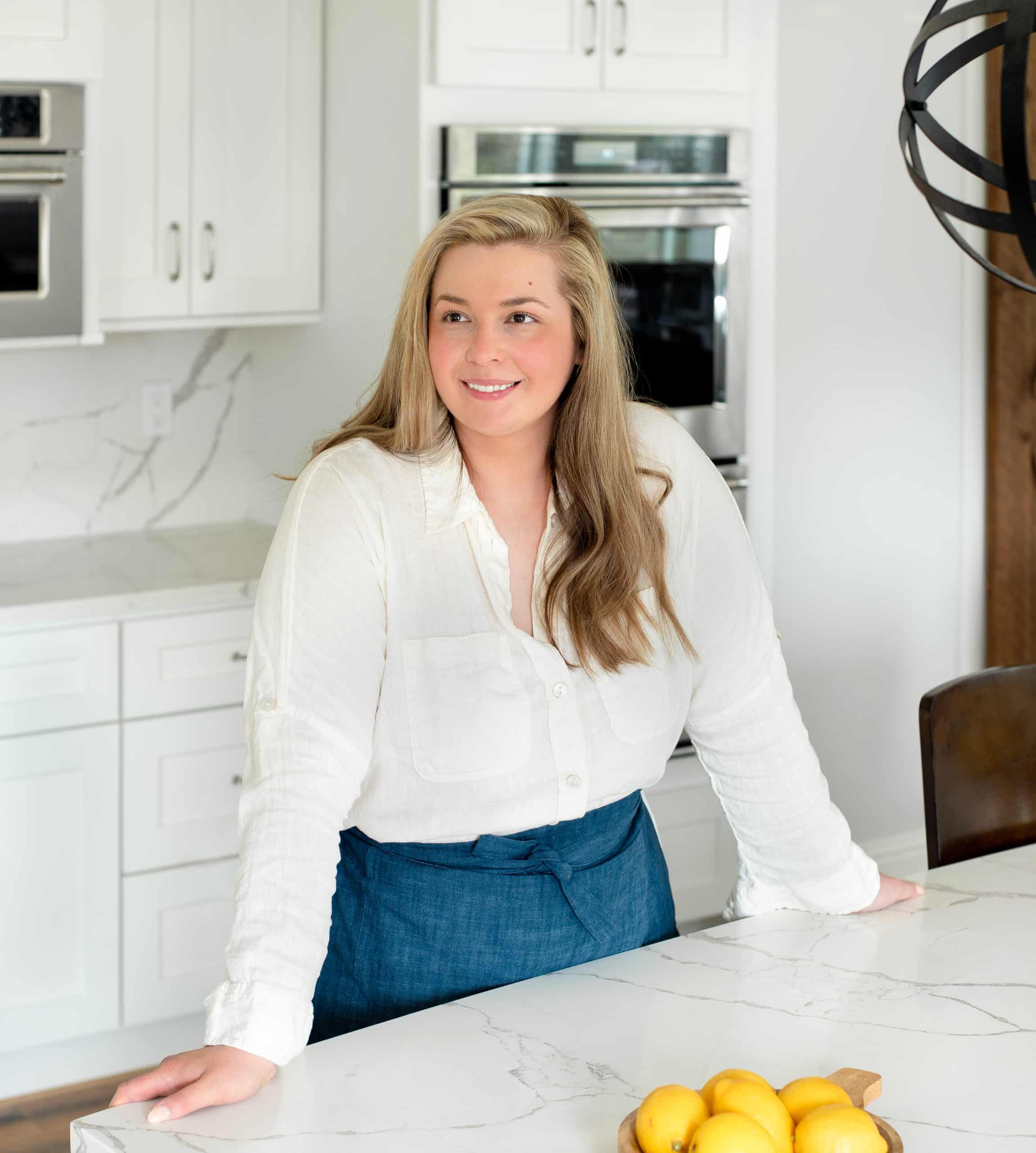 Recipe by
Patricia Martinescu
Patricia's best childhood memories were spent in the kitchen learning how to bake and cook from her mom. She created Bake Cook Repeat to share simple and delicious recipes that anyone can follow. Her goal is to inspire everyone to get in the kitchen but most importantly, have fun!