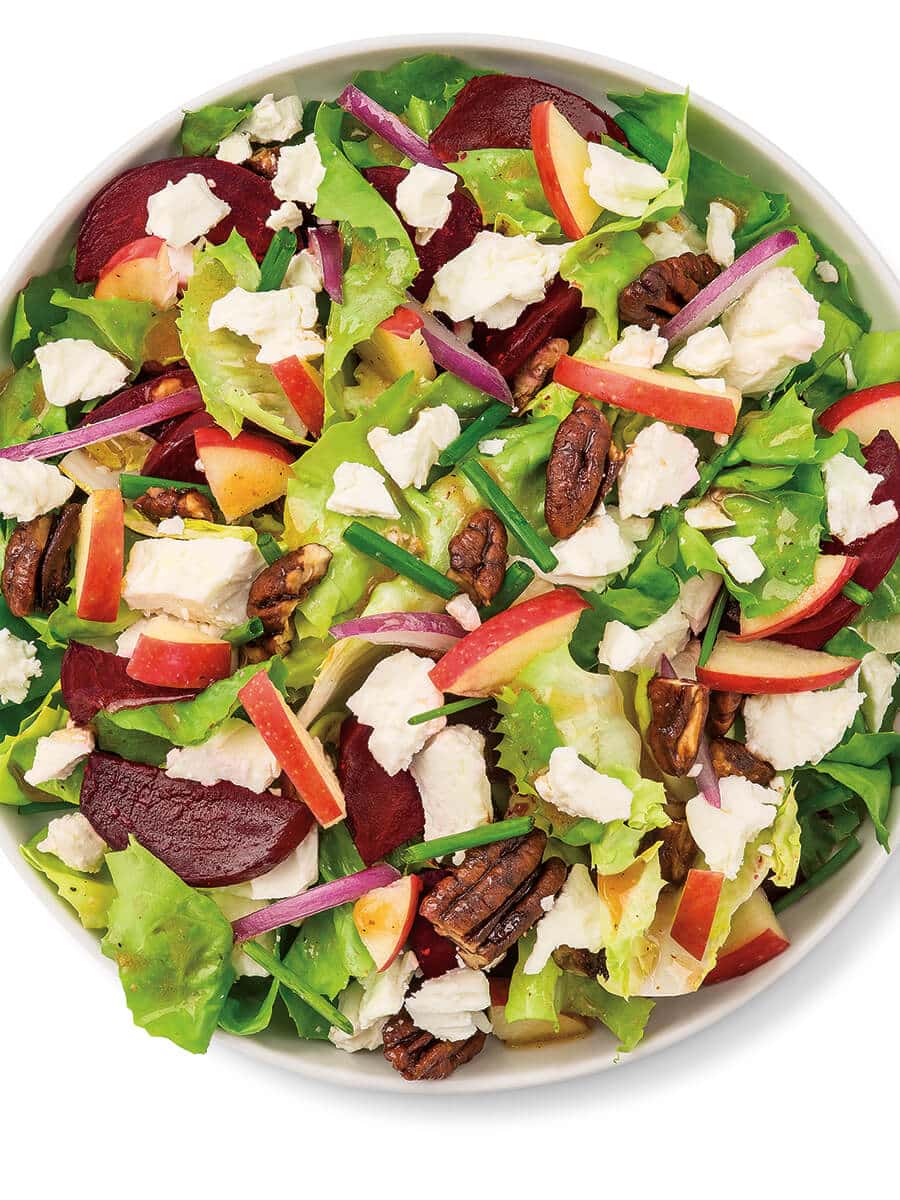 Président® Valbreso® Feta, Apple, and Baked Beet Salad
Creamy, salty Feta balances the earthiness of beets in this bold salad. Diced apples and candied pecans bring out a crunchy sweetness and the richness of escarole greens anchors all the robust flavors.
Prep Time
15 min
Cook Time
40 min
Ingredients
7 oz Président® Valbreso® Feta Chunk
1 Bunch Fresh Beets
1 Small Head Escarole chopped
1/2 Red Onion sliced
1 Apple diced
1/2 cup Candied Pecans
1/4 Chives chopped
1/2 cup Vinaigrette
Directions
Preheat oven to 400 degrees.
Wash beets and wrap in foil. Bake until tender.
Cool beets, remove skins, and slice into eight pieces.
In a large bowl, layer escarole, beets, onion slices, diced apple, pecans, chives. Crumble the feta and add on top.
Drizzle with vinaigrette, serve, and enjoy!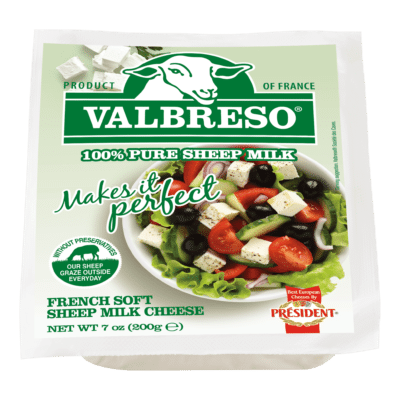 Président® Valbreso Feta® 100% Sheep's Milk Feta Chunk
100% sheep's milk. Delicious balance of rich and tangy.
Learn More