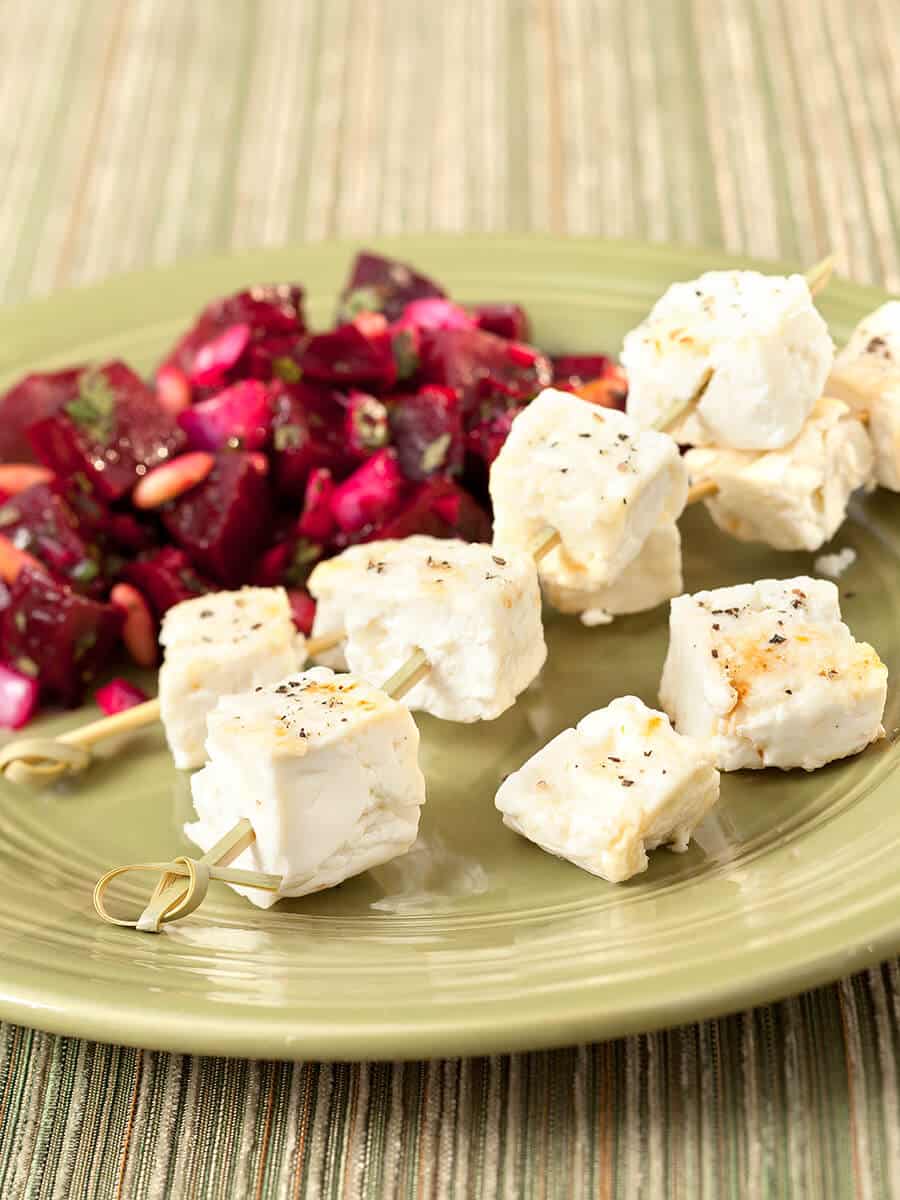 Roasted Beet & Feta Kabob Salad
Cubes of Feta are grilled and served alongside baked beets tossed with onion, cilantro, mint and pine nuts. Warm, creamy Feta pairs well with the earthiness of the beets and makes this dish taste as beautiful as it looks.
Prep Time
15 min
Cook Time
50 min
Ingredients
8 oz Président® Feta cut in 1/2
4 Beets
1/2 cup Pine Nuts
1 Red Onion chopped fine
1/2 cup Cilantro minced
1/4 cup Mint minced
3 tbsp Olive Oil
Salt and Pepper
1/2 cup Vinaigrette of your choice
Directions
Wash the beets and wrap in foil. Bake in a 400° oven until tender. Cool the beets, remove the skins and chop in small dice.
Dry toast the pine nuts in a nonstick pan.
Add the beets, the pine nuts, red onion, cilantro and mint to a bowl. Drizzle the vinaigrette and toss gently.
Thread the cubed Président® Feta on a skewer and brush with olive oil. Grill and season with salt and pepper.
Serve the kabobs alongside the beet salad.