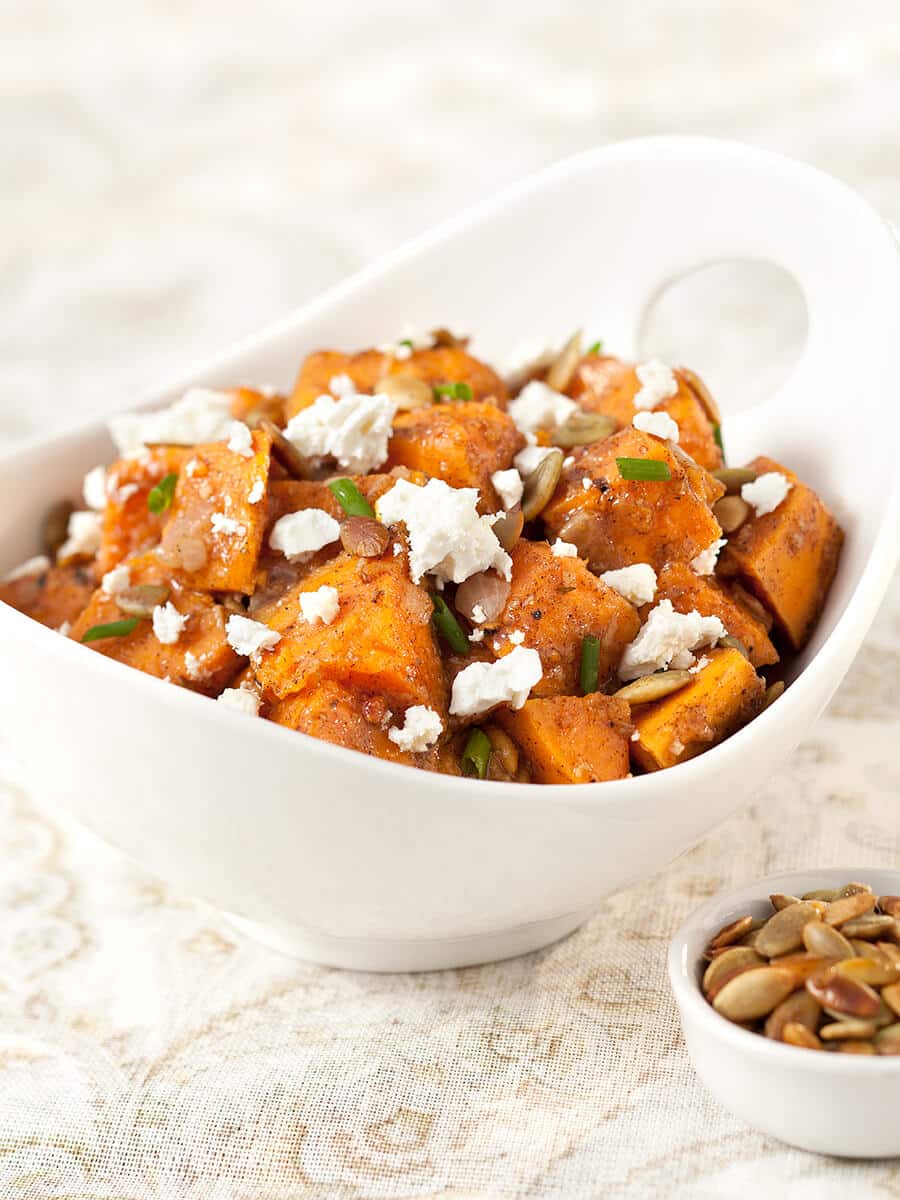 Roasted Sweet Potato Salad with Pumpkin Seeds & Feta
This dish is full of warm, toasty flavors. Cinnamon and cardamom enhance the sweet notes of potatoes, pumpkin seeds add a crunch, and Président Feta Crumbles are sprinkled in for added decadence.
Prep Time
15 min
Cook Time
55 min
Ingredients
6 oz Feta Crumbled cubed
4 Sweet Potatoes cubed
1 Medium Size Sweet Onion chopped fine
2 tbsp Fresh Ginger grated
2 tsp Cinnamon
1 tsp Cardamom
1/2 tbsp Salt
1 tsp Pepper
4 tbsp Oil
3 tbsp Water
1/4 cup Pumpkin Seeds
1/2 cup Vinaigrette
Directions
Toss potatoes and onion with oil. Add all spices to coat.
Transfer to a baking dish.
Sprinkle water over the potatoes.
Bake half covered in a preheated 350° oven until tender and golden.
Toast pumpkin seeds in a nonstick pan and reserve.
Once the potatoes are soft and golden, cool until warm and toss with vinaigrette, pumpkin seeds, Président® Feta, and chives.