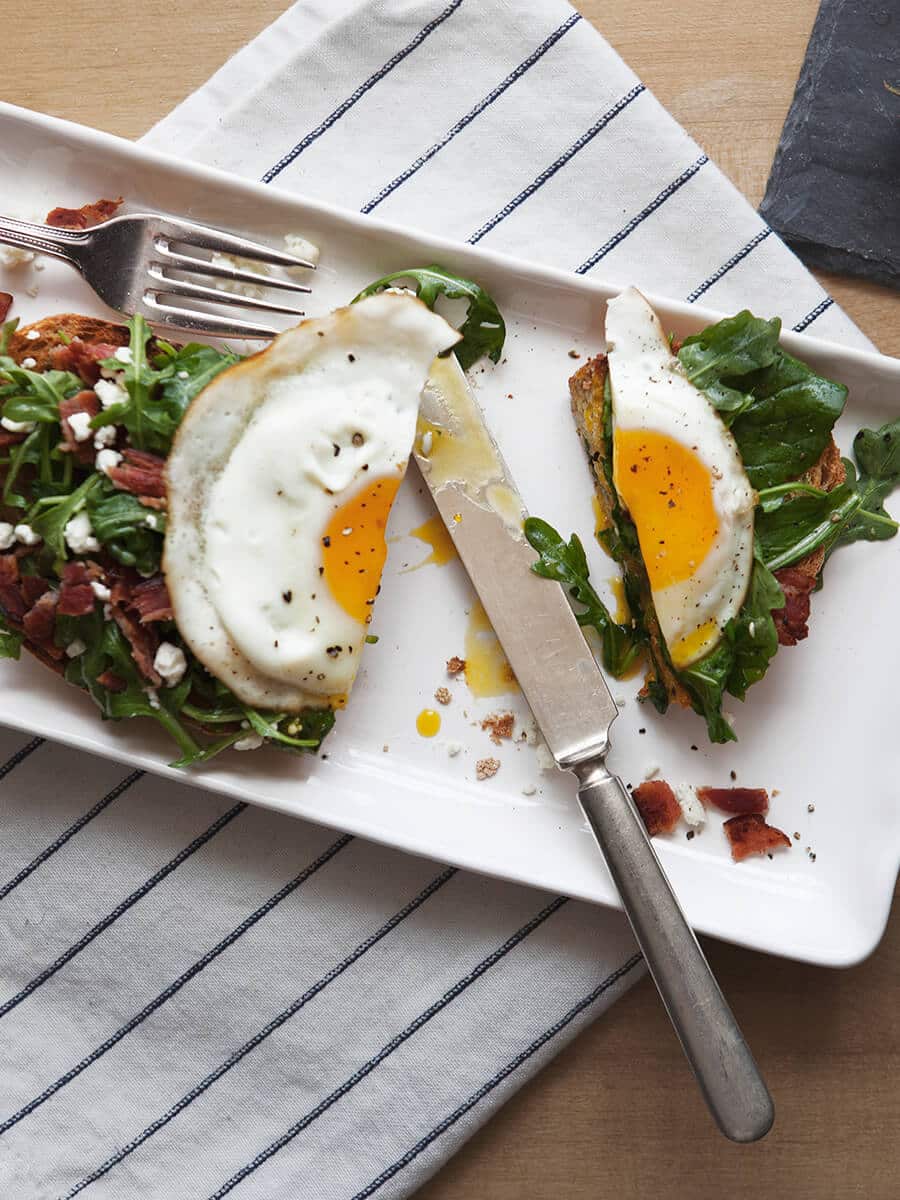 Salad Tartine with Bacon & Egg
A tartine is a traditional French open-faced sandwich. We've layered this one with a fried egg, bacon, spicy arugula and rich Président Feta. Serve with a mimosa and you have yourself a fancy brunch celebration!
Prep Time
25 min
Cook Time
10 min
Vinaigrette Dressing Ingredients
1 Large Egg
1 Thick Slice of Sourdough Bread
2 oz Président® Feta Crumbles
3 Strips Bacon cooked and crumbled
1/2 cup Arugula
1 tbsp Tarragon Vinaigrette
Vinaigrette Dressing Directions
In a small nonreactive bowl, add vinegar, mustard, shallot, tarragon and a generous amount of salt and pepper. Whisk to combine.
Slowly pour in olive oil and whisk to emulsify.
Tartine Ingredients
1 tbsp Fresh Shallot minced
4 tsp Champagne Vinegar
1 tsp Dijon Mustard
2 tsp Fresh Tarragon minced
1/4 cup Olive Oil
Salt and pepper to taste
Tartine Directions
Toast sourdough bread until slightly browned and crispy.
In a small bowl, toss arugula with tarragon vinaigrette until coated.
Top sourdough bread with arugula, then sprinkle with bacon and Président Valbreso Feta cheese.
Heat a small, nonstick skillet over medium heat.
Cook egg until whites are set and edges begin to curl. At this point, the yolk will still be slightly runny.
Place egg atop tartine and serve warm.
Fruit Plate Ingredients
Strawberries whole
Peaches sliced
Président Feta Crumbles
Fruit Plate Directions
Slice peaches (or your favorite fruit) and place on cheese plate with whole strawberries.
Place Président regular feta chunk plain alongside fruit, and pair small bites of each.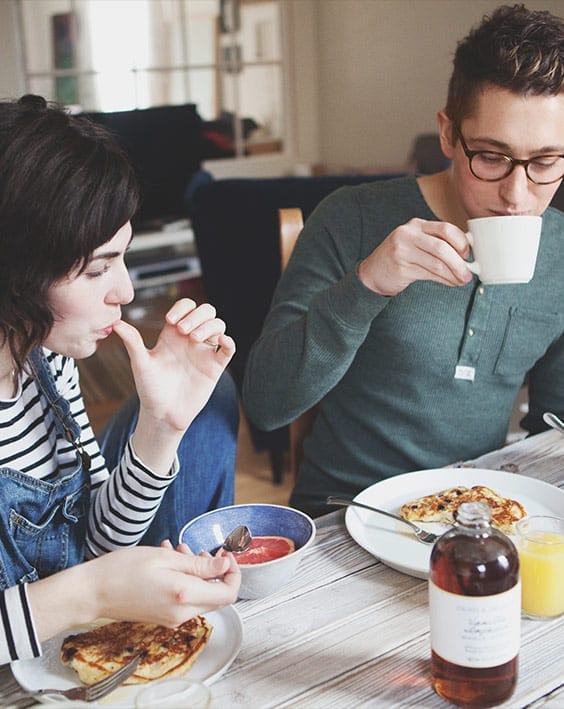 Recipe by
Jillian and Robert
Jillian and Robert first met in photography school. After reconnecting a couple of years later, they discovered their mutual love of food. Robert cooked while Jillian took pictures, and soon enough A Better Happier St. Sebastian came to life. Drawing inspiration from their families, New American cooking and everything in between, they spend a lot of time happily working on recipes and collaborating in the kitchen. They currently live in Philadelphia with their rescue pup, Daisy.
A Better Happier St. Sebastian