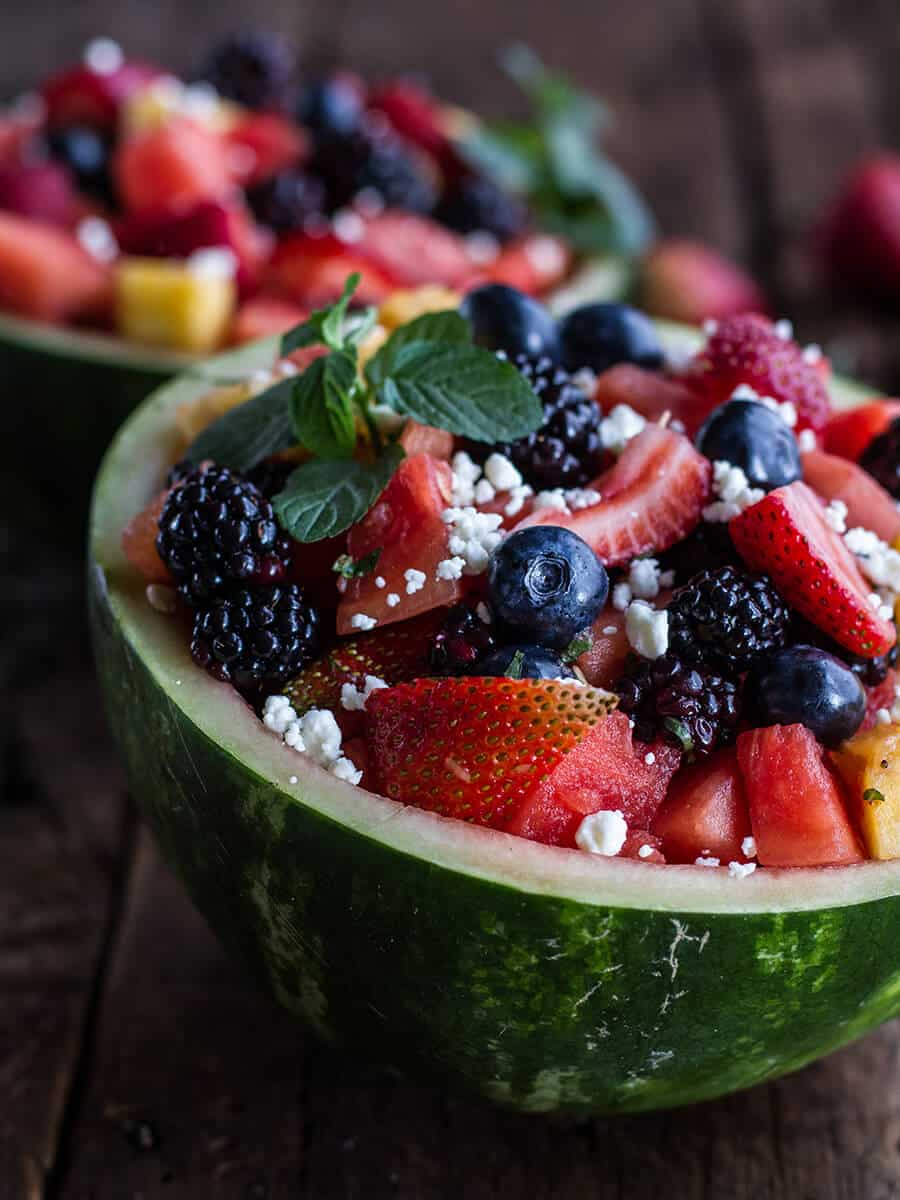 Summer Fruit Salad & Salmon
With its tangy, mild flavor, Goat cheese provides the perfect finishing touch on a Caribbean jerk salmon with curried pineapple. Salty notes of Président Feta highlight the natural sweetness of the fruit in this fresh summer dish.
Prep Time
20 min
Cook Time
8 min
Caribbean Jerk Salmon Ingredients
1 lb salmon (with skin on)
1/4 cup ketchup
1/4 cup soy sauce (use reduced sodium for less salt)
1 tbsp fresh orange juice
1 tbsp molasses
3 tsp curry powder
1/2 tsp chili powder
1/4 tsp cayenne pepper
1/4 tsp cinnamon
1 tsp fresh ginger
1 clove garlic minced or grated
1 tbsp olive oil
Caribbean Jerk Salmon Directions
Preheat the grill to medium high heat.
In a glass measuring cup or bowl, combine ketchup, soy sauce, orange juice, molasses, curry powder, cayenne pepper, ginger, garlic and olive oil. Whisk to combine.
Add salmon to a medium-size bowl or gallon-size Ziploc bag and rub with about 1/4 cup of the sauce. Reserve the remaining sauce for later.
When the grill is hot, place salmon on grill, flesh side down. Grill for 3 to 4 minutes and then flip, baste with a little of the jerk sauce and grill for another 2 to 3 minutes.
Remove salmon from grill and allow to cool a few minutes before removing skin and cutting into four equal pieces.
Curried Pineapple & Goat Cheese Salad Ingredients
1 pineapple cored and chopped
1 cup grape tomatoes halved
1 jalapeno seeded and chopped
1/4 cup cilantro chopped
1 can black beans drained and rinsed
2 limes juiced
1 tsp spicy curry powder
1/2 tsp chili powder
1/4-1/2 tsp cayenne pepper
4 oz Président® Fresh Goat Cheese crumbled
Curried Pineapple & Goat Cheese Salad Directions
Combine chopped pineapple, grape tomatoes, jalapeno, cilantro and black beans in a large bowl.
Add lime juice, curry powder, chili powder, cayenne and a pinch of salt. Give it all a good toss.
Add Fresh Goat Cheese and toss again. Cover and refrigerate until ready to serve.
Divide curried pineapple and Fresh Goat Cheese salad among dinner plates and top each plate with a piece of salmon. Garnish with crumbled goat cheese and fresh cilantro, if desired.
Summer Fruit Salad Ingredients
1 mini watermelon
2 cup strawberries hulled and quartered
2 cup fresh blackberries
2 cup fresh pineapple cored and chopped
2 lemons juiced
1/4 cup fresh mint or basil chopped
6 oz Président® Feta Crumbles
Summer Fruit Salad Directions
Cut watermelon in half with a sharp knife. Use a melon baller to scoop out watermelon, or cut out sections of watermelon and dice.
Add half the watermelon, half the strawberries, half the blackberries, half the blueberries and half the pineapple to a large bowl. Drizzle the juice of 1 lemon over the fruit and then sprinkle with half the mint or basil. Top with half of the Valbreso Feta.
Add remaining watermelon, strawberries, blackberries, blueberries and pineapple. Drizzle with the juice of 1 lemon and remaining mint or basil. Sprinkle with remaining Valbreso Feta.
Carefully scoop fruit into watermelon bowls. Serve immediately or cover with plastic and refrigerate for up to 6 hours.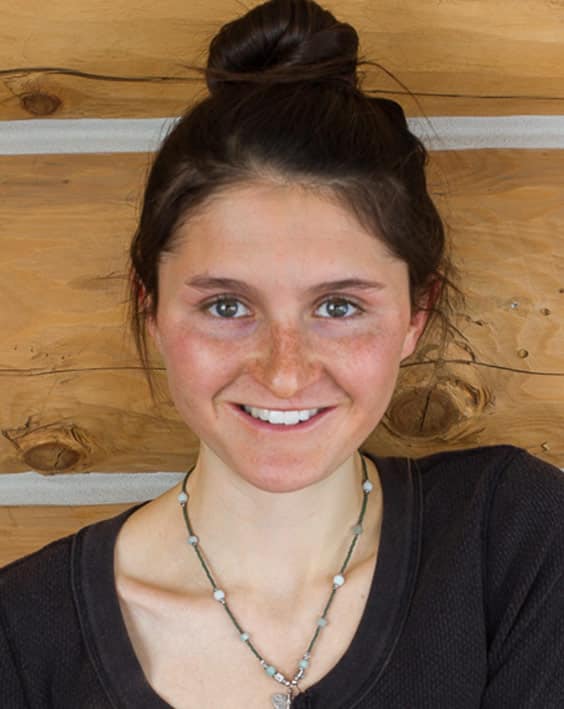 Recipe by
Tieghan
Tieghan began cooking for her family in Colorado at the young age of 15, after being inspired by food blogs. Soon after, she began blogging herself and launched Half Baked Harvest. Tieghan claimed the kitchen as her domain, and now creates all the meals for her parents and six siblings. Her 5-year-old sister, Asher, is her official taste-tester and partner in crime, and they love collaborating in the kitchen together.
Half Baked Harvest