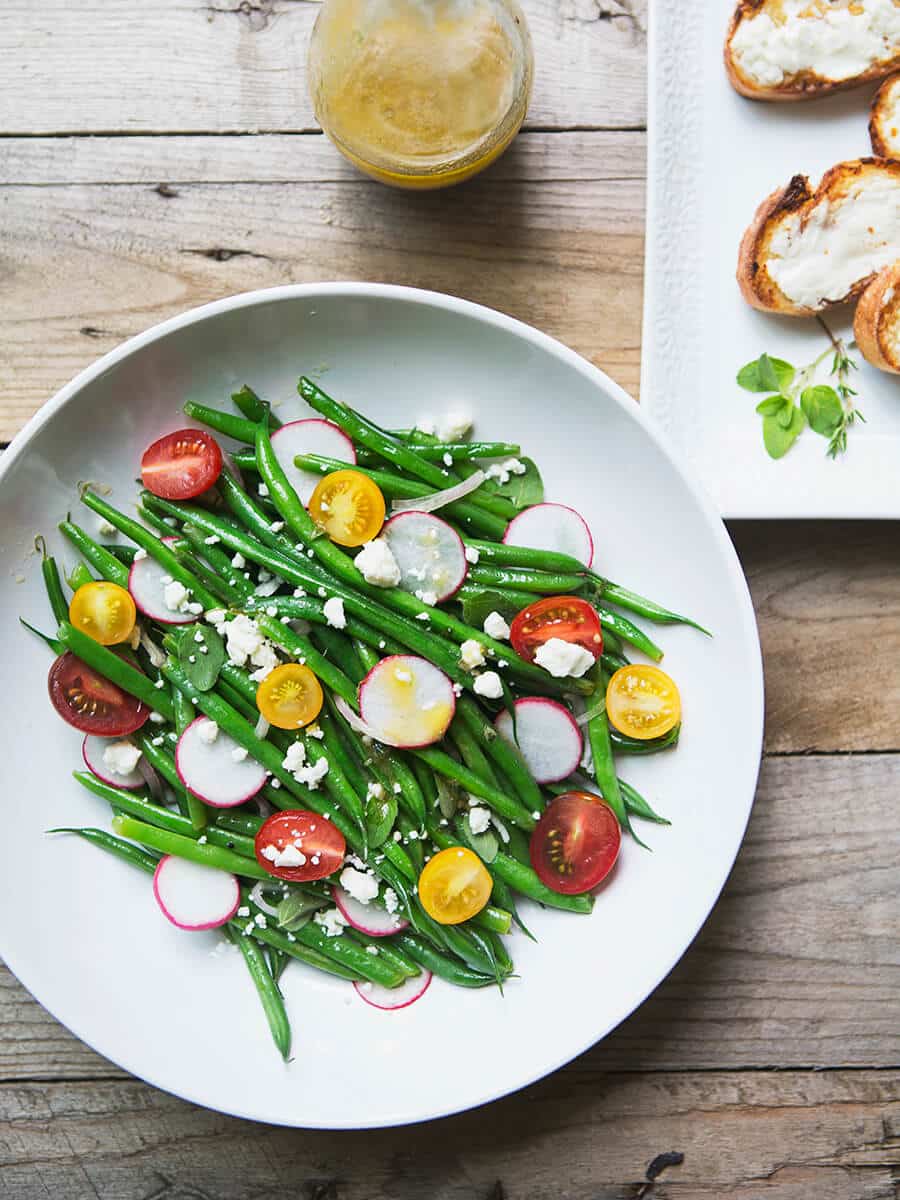 Summer Garden Green Bean Salad
Fresh garden veggies are tossed in a light red wine vinaigrette with a kiss of honey and a hint of Dijon mustard. Fresh oregano and thyme add a burst of fragrant flavor and Président Feta adds rich, creamy bits of salty flavor to help bind it all together.
Prep Time
30 min
Cook Time
10 min
Honey Vinaigrette Ingredients
2 tbsp red wine vinegar
2 tbsp lemon juice
1 tsp strong Dijon mustard
1 tsp honey
1/2 tsp sea salt
1/4 cup extra virgin olive oil
1 tbsp minced fresh oregano
2 tsp fresh thyme
1/4 cup Président® Feta Crumbles
Honey Vinaigrette Directions
In a small bowl, combine red wine vinegar, lemon juice, Dijon mustard, honey and sea salt. Whisk to combine.
While whisking, slowly add olive oil to emulsify.
Stir in fresh oregano and thyme.
Salad Ingredients
1 lb fresh haricots verts (green beans)
1 cup cherry tomatoes (or other small tomatoes) halved
1 shallot thinly sliced
6 medium radishes thinly sliced
Salad Directions
Add 1 tablespoon of salt to 2 quarts of water, and bring to boil.
Add in haricots verts and cook for 1 minute, until tender and vibrant green.
Drain and cool.
In a large bowl, combine haricots verts, cherry tomatoes, sliced radishes and oregano. Toss with the dressing.
Top with Président Valbreso Feta crumbles and honey vinaigrette dressing.
Goat Cheese Baguettes Ingredients
1 loaf baguette
Président® Fresh Goat Cheese
honey drizzled to taste
Fresh herbs to taste
Goat Cheese Baguettes Directions
Cut fresh baguette into slices and toast lightly.
Spread with Président Fresh Goat Cheese.
Drizzle baguettes with honey, and garnish with fresh herbs.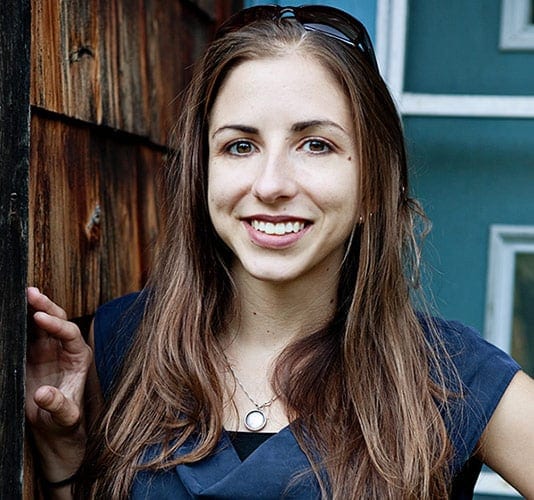 Recipe by
Shaina
Shaina is the freelance food writer, author, photographer and home cook behind Food for My Family. Cooking daily with (and for) her four kids and husband drives her desire to inspire other families to educate their children about the food we eat. Food for My Family has been named one of the Top 100 Mom Food Blogs by Babble.com for the past four years. Shaina is the author of Desserts in Jars: 50 Sweet Treats That Shine, has served as the food editor for Lifetime Moms and contributes regularly to a variety of online sites and traditional print magazines. She lives in the Twin Cities of Minnesota, an urban oasis surrounded by farms and fields of green.
Food for My Family