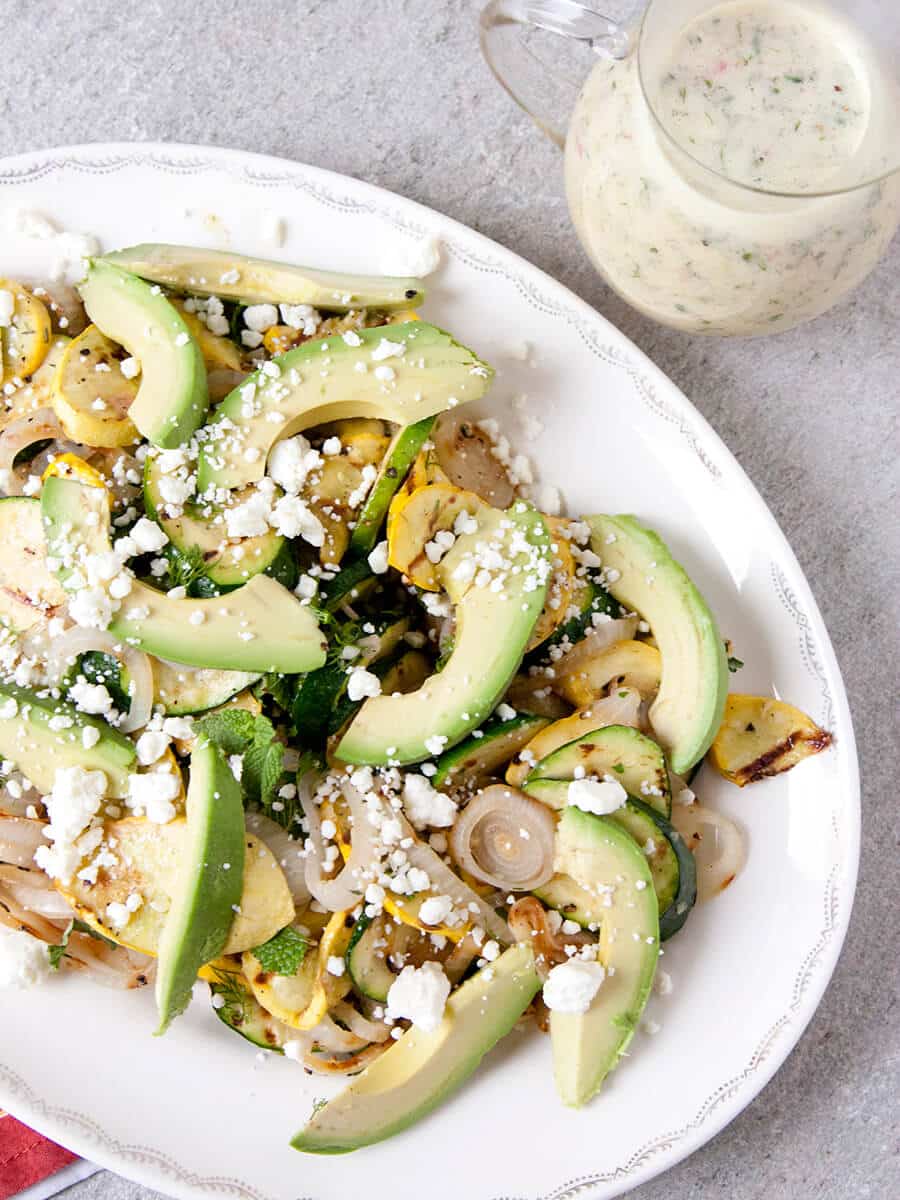 Summer Squash, Avocado & Feta Salad
This salad is super easy to make and full of distinct flavors. Fresh mint adds another dimension to the light summer squash, creamy avocados and tangy, salty Feta.
Prep Time
20 min
Cook Time
10 min
Summer Squash Salad Ingredients
1 Yellow onion sliced into 1/4-inch rounds
Olive oil
Kosher salt
Ground black pepper
2 Green zucchini cut on the diagonal
2 Yellow squash cut on the diagonal
2 Sprigs fresh dill chopped
10 Fresh mint leaves roughly chopped
2/3 cup Président® Regular Feta Crumbles
1/3 cup White vinaigrette
1 tsp Dried oregano
3 Sprigs fresh thyme
1 Avocado sliced
Summer Squash Salad Ingredients
Preheat grill or ridged griddle pan, until very hot.
Drizzle onion rings with a little olive oil and season with kosher salt and pepper.
In a bowl, toss zucchini and squash with olive oil, salt and pepper.
Grill all vegetables until onions are softened and zucchini and squash are nicely char-marked.
In a large bowl, combine all grilled vegetables (pull onions apart into rings), dill, mint, oregano and thyme.
Toss with 1/3 cup of vinaigrette to coat vegetables. Add more vinaigrette, if desired.
Season with sea salt and toss again.
Scatter avocado slices and feta over the top.
White Vinaigrette Ingredients
2 Shallots roughly chopped
1 tbsp Fresh dill
1 tbsp Fresh parsley
8 Fresh mint leaves
1 tbsp Spicy yellow mustard
1 tsp Dried oregano
1 cup Distilled vinegar
1/2 cup Olive oil
Kosher salt
Ground black pepper
White Vinaigrette Ingredients
In a blender, combine all the ingredients until finely chopped, not puréed.
Season with salt and pepper.
Any remaining vinaigrette can be saved in an airtight container in the refrigerator for 3 days, and should be brought up to room temperature before using.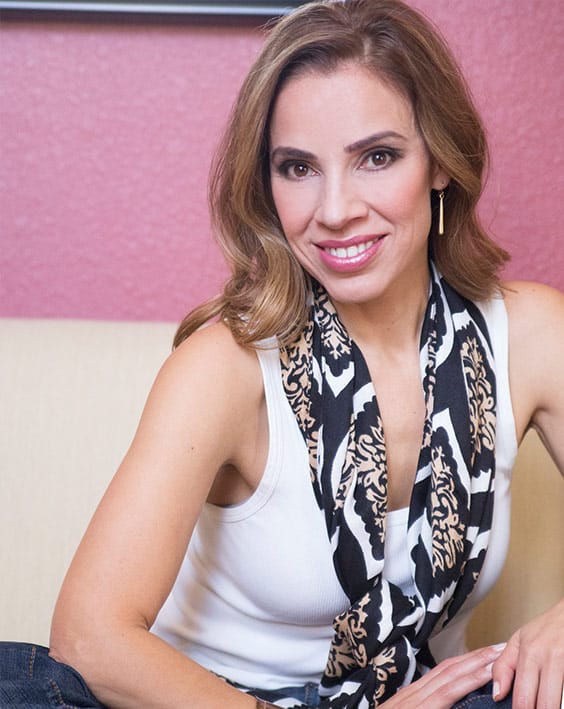 Recipe by
Yvette
Yvette is an author, graphic designer, food blogger and recipe developer in Denver, Colorado. She was raised in El Paso, Texas, and draws culinary inspiration from her grandmother's old-world northern Mexican recipes and her mother's comforting south-of-the-border homestyle dishes. She started Muy Bueno Cookbook as a way to preserve the recipes passed down from her grandmother and mother, and to ensure the dishes were recorded for her children and future generations to enjoy. Her cookbook, Muy Bueno, is a compilation of three generations of recipes with authentic Mexican flavor. She is also a regular contributor to Betty Crocker and eHow.
Muy Bueno Cookbook