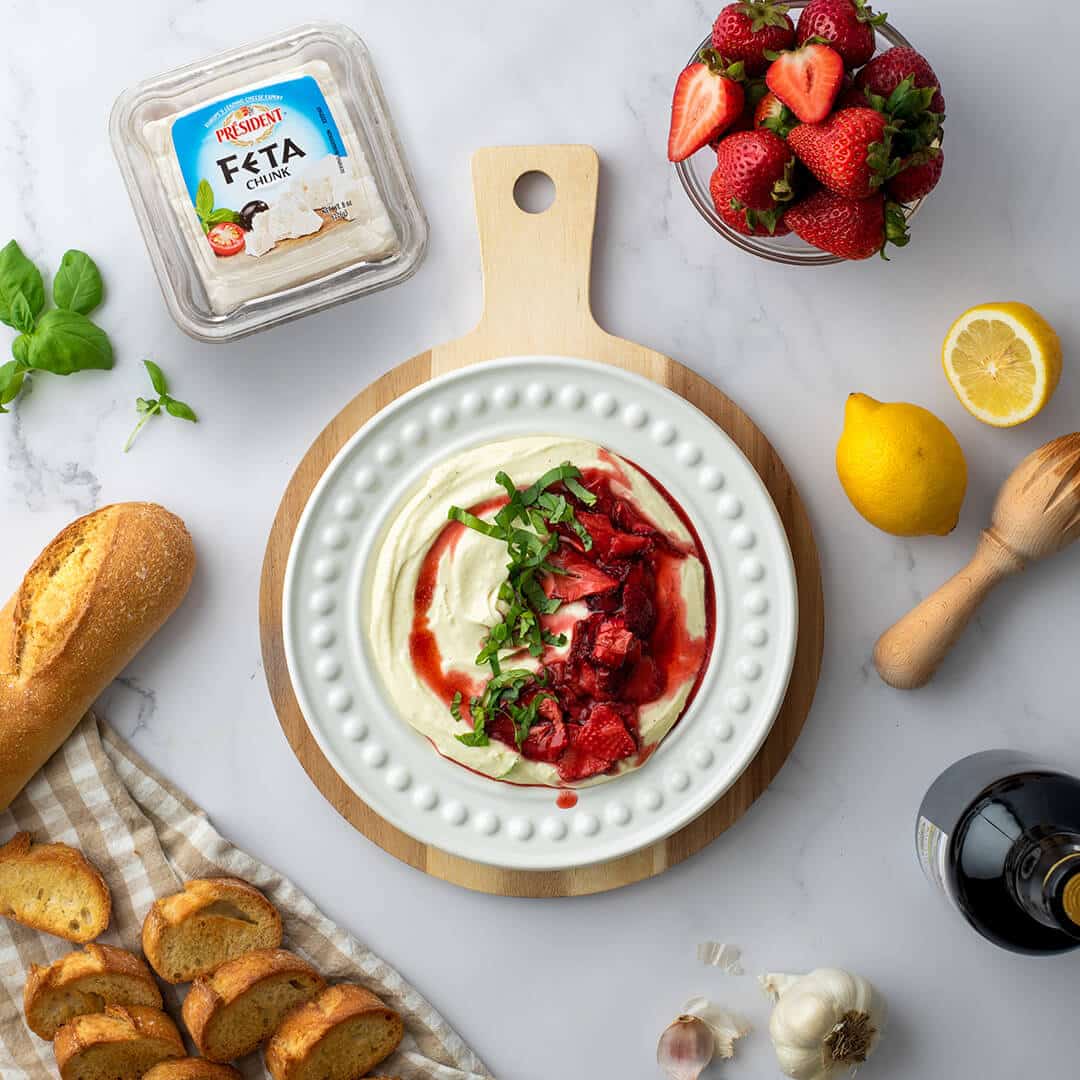 Whipped Président® Feta with Roasted Balsamic Strawberries
Sweet, salty and rich, this whipped feta made with Président® Feta and roasted balsamic strawberries is perfect for your next weekend brunch. Serve alongside your favorite toasted bread for a show stopping starter.
Prep Time
20 min
Cook Time
45 min
For the Dip (food processor needed)
8 oz Président® Feta Chunk
1/4 cup Cream Cheese
1 whole Garlic Clove
1/2 whole Lemon, freshly squeezed juice
2 tbsp Extra Virgin Olive Oil
pinch Salt and Pepper, to taste
Instructions
Preheat the oven to 350°F. Use a bread knife to cut the baguette into 2-inch slices. Place on a baking sheet lined with parchment paper. Brush each side of the baguette with olive oil. Bake in the oven for 5-10 minutes, then remove from the oven, flip, and bake again for an additional 5 minutes.
Place the sliced strawberries onto a parchment paper lined baking sheet. Toss with balsamic vinegar, honey, and a pinch of salt and pepper. Bake for about 30 minutes, stirring once during baking. Remove from the oven and set aside to cool.
While the strawberries are in the oven, add Président® Feta cheese, cream cheese, garlic, extra virgin olive oil, salt and pepper to a food processor. Blend on high for 2-3 minutes until smooth and creamy.
When you're ready to serve, place the whipped feta in a large bowl and serve as an appetizer with a side of bread and roasted strawberries or assemble as a crostini by adding a layer of whipped feta to the baguette slice, topped with roasted strawberries. Garnish with basil.
For the Roasted Strawberries
2 lb Strawberries
1 tbsp Balsamic Vinegar
2 tsp Honey
To Assemble
1/4 cup Extra Virgin Olive Oil
1 whole French Baguette Loaf
1/4 cup Fresh Basil, for garnish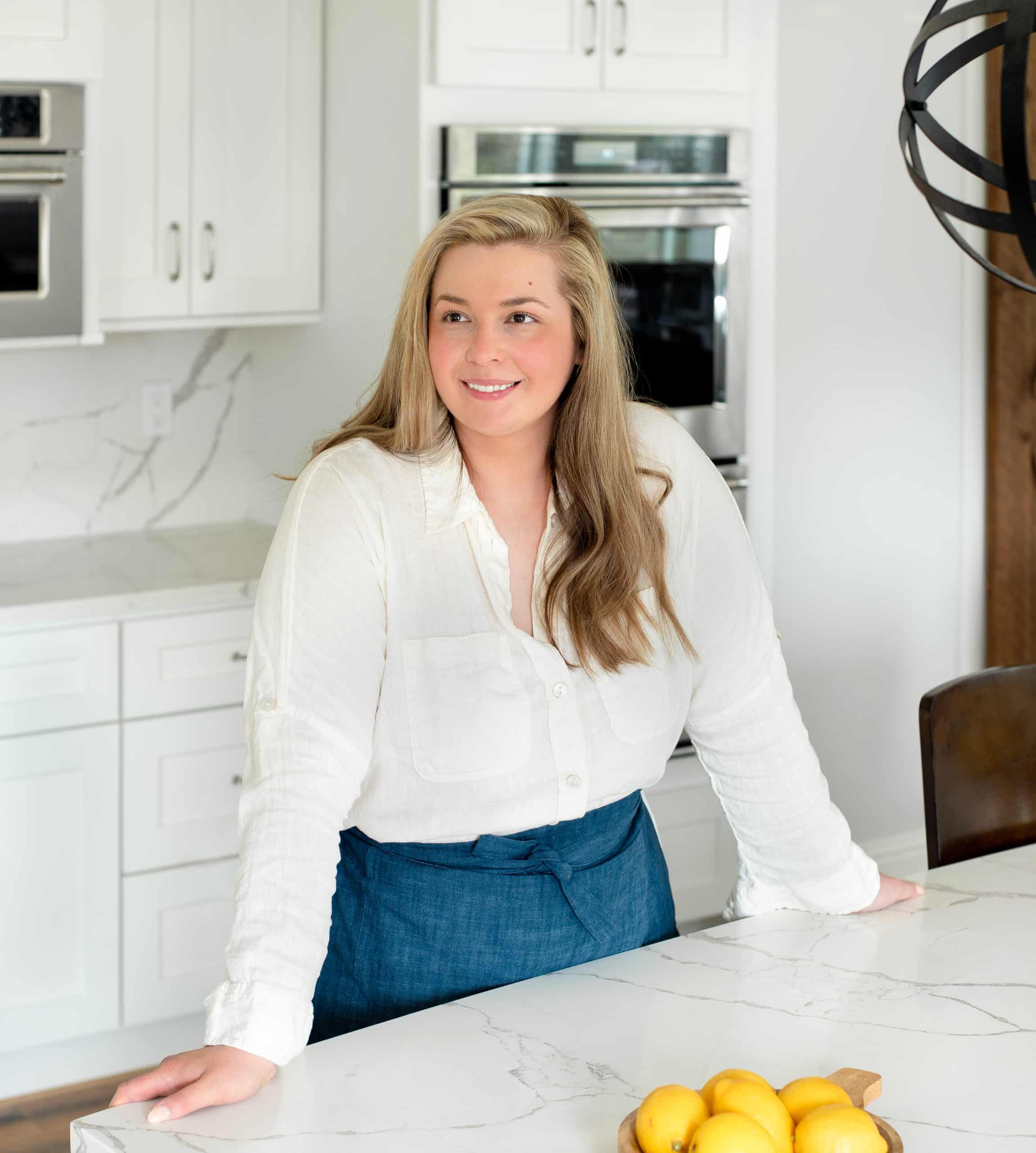 Recipe by
Patricia Martinescu
Patricia's best childhood memories were spent in the kitchen learning how to bake and cook from her mom. She created Bake Cook Repeat to share simple and delicious recipes that anyone can follow. Her goal is to inspire everyone to get in the kitchen but most importantly, have fun!