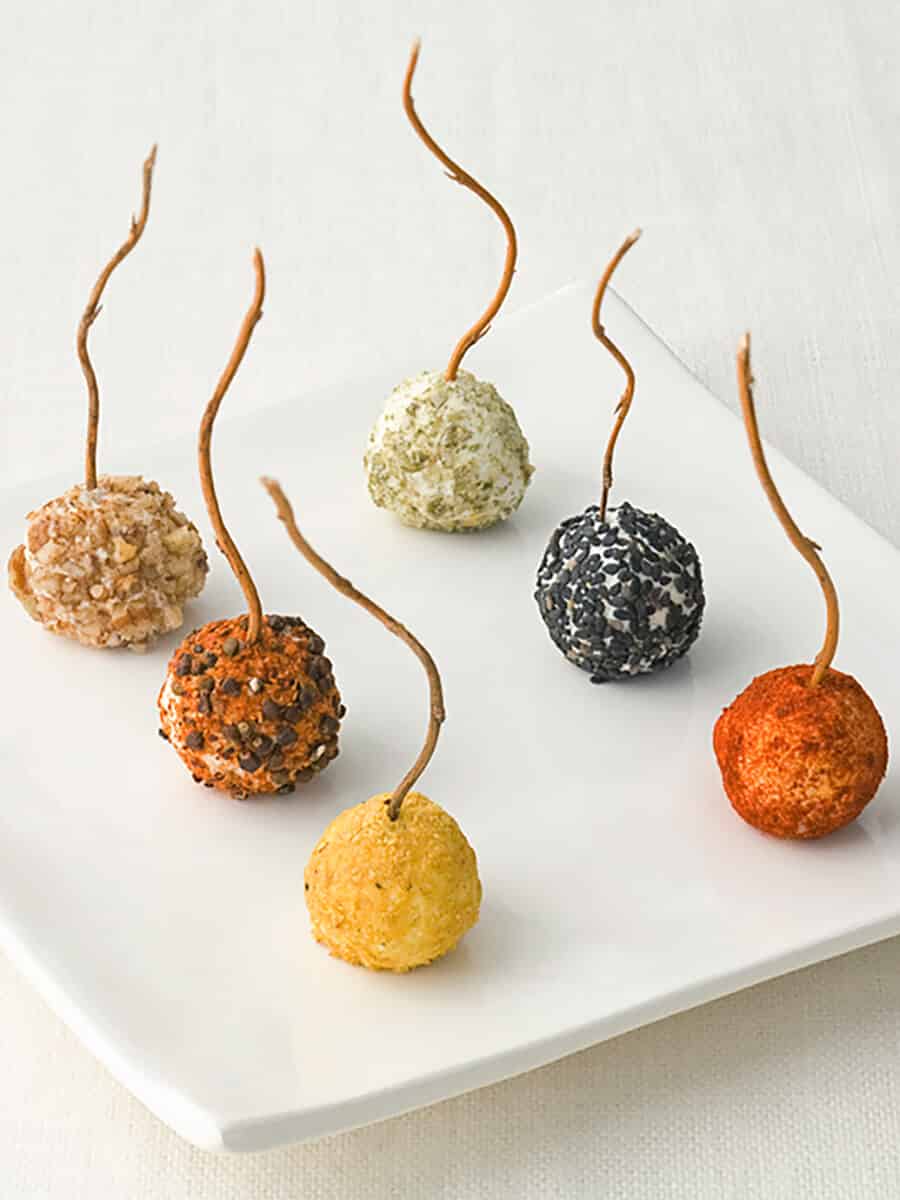 Goat Cheese Roule Balls
Anyone can make this simple – yet rich and delicious – appetizer. Using fresh Président Goat Cheese and your choice of nuts and spices, it's your chance to get creative in your culinary endeavors. Will you be sweet with candied pecans? Or a little spicy with pepper and cumin? The variations are endless with the versatility of Goat Cheese.
Ingredients
11 oz Président® Goat Cheese fresh
Assortment of colorful spices, nuts and seeds
Directions
Unpack fresh goat cheese, and divide it into two-inch balls.
Spread seeds, nuts and spices on a baking sheet separately, and gently roll each ball until covered.
Serve on a plate or platter.