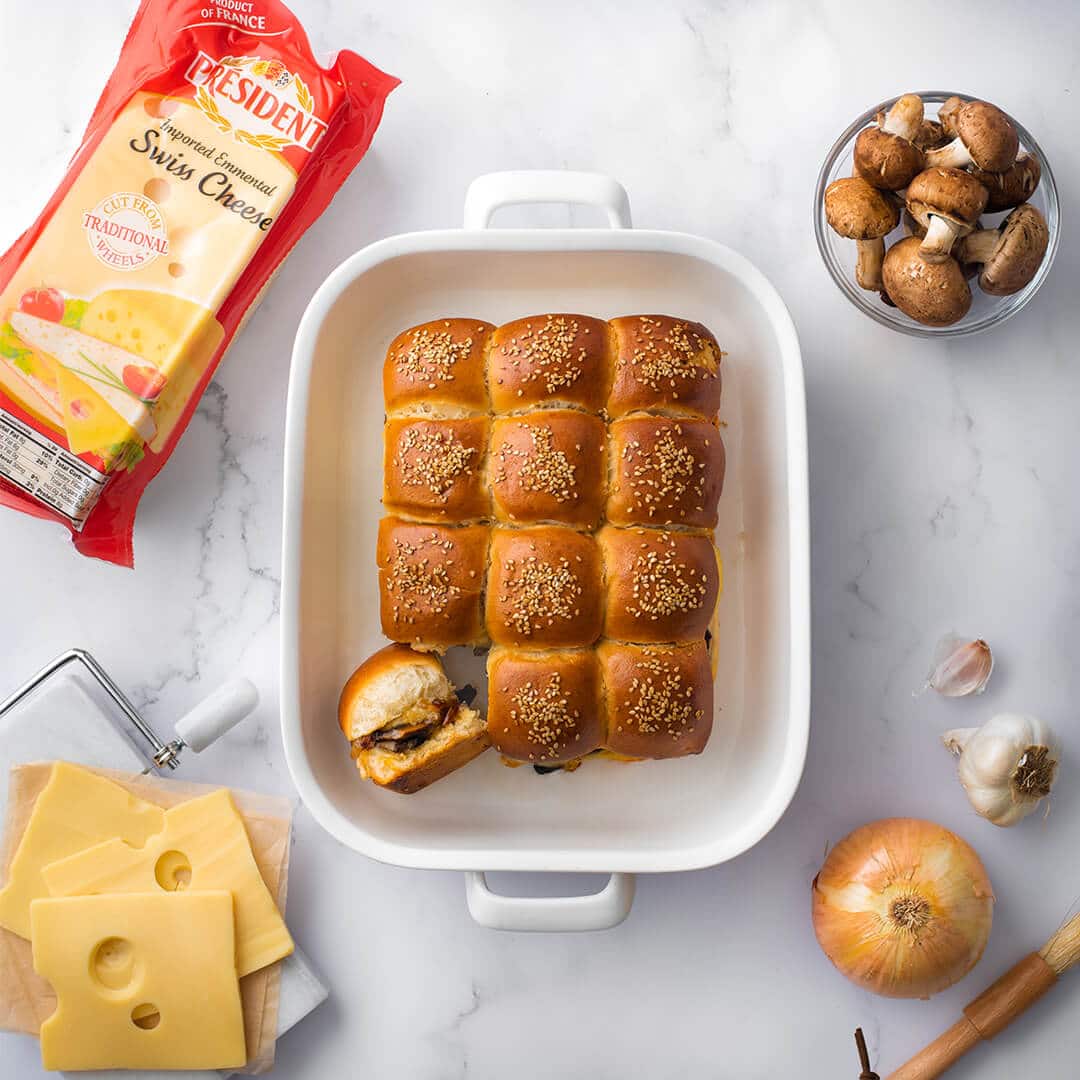 Président® Emmental Mushroom Sliders
A unique spin on the traditional mushroom burger. Brioche buns filled with caramelized onions, mushrooms and Président® Emmental cheese, these sliders will have even meat lovers coming back for more. It's a simple and delicious dish to share with everyone you love this 4th of July and any day of the year!
Prep Time
10 min
Cook Time
35 min
Ingredients
8 whole Slices of Président® Emmental
1-12 package Hawaiian Brioche Buns
3 lb Baby Bella Mushrooms
4 whole Slices of Provolone
1 whole Large Yellow Onion thinly sliced
3 tbsp Unsalted Butter
3 whole Garlic Cloves minced
1/2 tsp Each of Salt, Pepper and Smoked Paprika
Instructions
Preheat the oven to 375°F.
Peel and slice the onion into thin strips. In a large skillet, add the butter and onions together. Cook over low-medium heat for about 20 minutes, string frequently until golden and caramelized.
Once the onions have caramelized, remove from the skillet and add the mushrooms, minced garlic, salt, pepper and smoked paprika. Cook over medium heat until fragrant and the edges of the mushrooms are charred.
Cut the rolls in half, removing the tops. Place the bread onto a baking tray. Assemble your burgers starting with a layer of provolone cheese, grilled mushrooms and caramelized onions. Then add a layer of Emmental Cheese and the tops of the buns.
Cover with aluminum foil and bake for 15-20 minutes until the cheese is melted. Remove the foil and bake on broil for a few minutes until the tops are golden and crispy.
For Garnish
1 tbsp Unsalted Butter melted
Sesame Seeds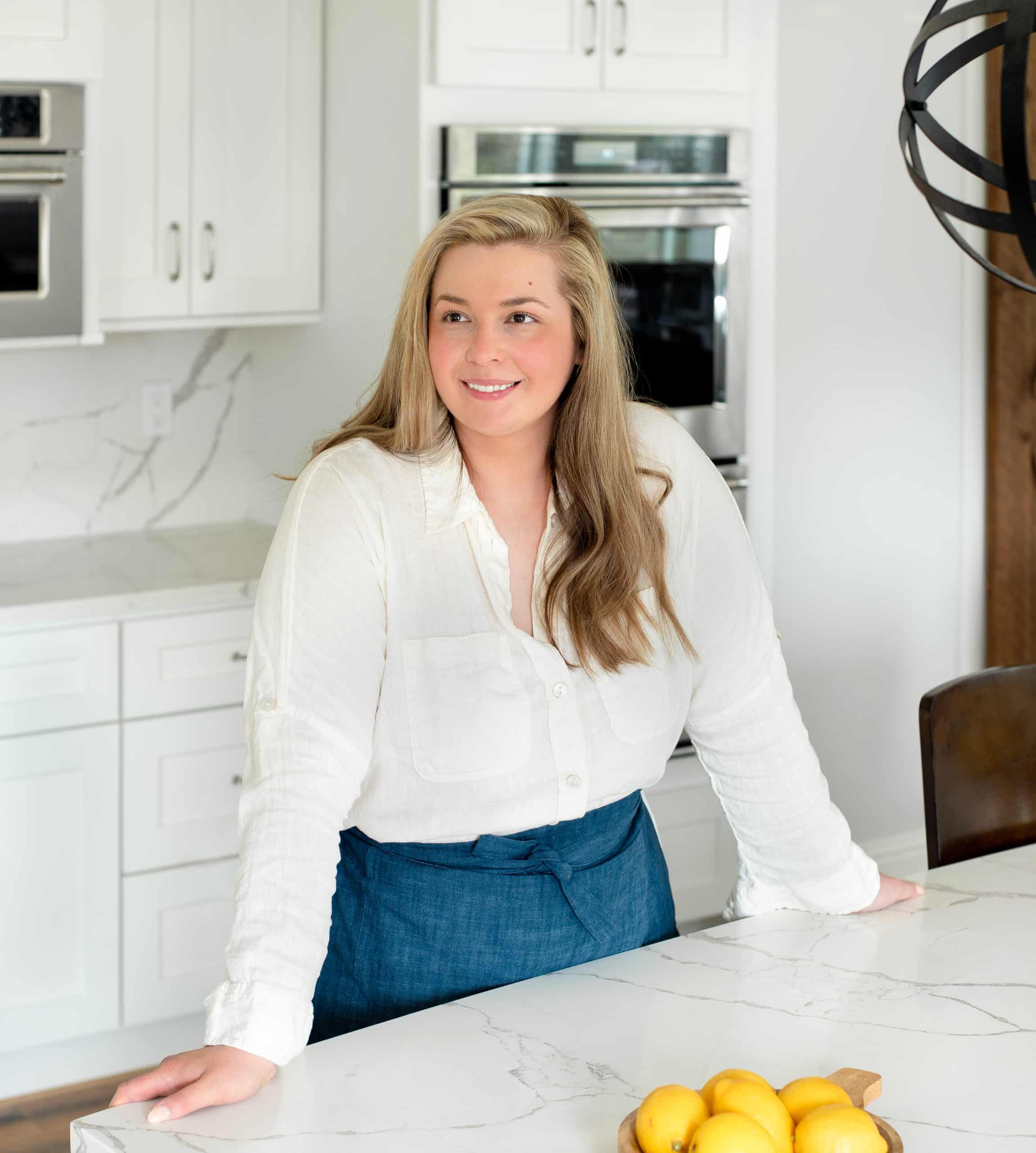 Recipe by
Patricia Martinescu
Patricia's best childhood memories were spent in the kitchen learning how to bake and cook from her mom. She created Bake Cook Repeat to share simple and delicious recipes that anyone can follow. Her goal is to inspire everyone to get in the kitchen but most importantly, have fun!